Court papers show Silent Circle's privacy-boosting Blackphone was an unmitigated sales disaster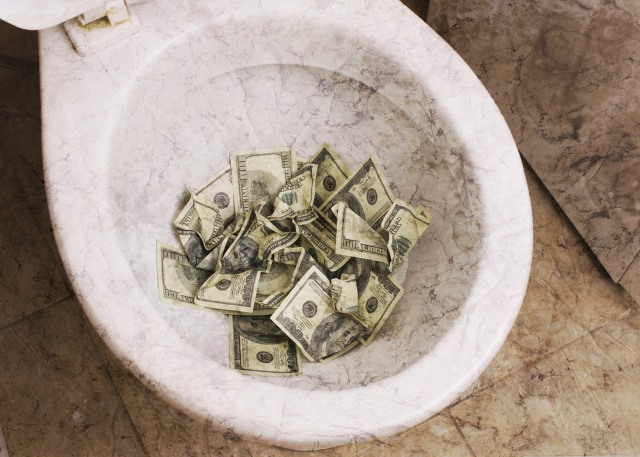 With so much focus now placed on privacy and security, you would have thought that the Blackphone from Silent Circle would have been a roaring success. But documents from a court case with former partner Geeksphone reveal that there have been just a handful of sales, and revenue is hundreds of millions of dollars lower than expected.
Silent Circle found itself in court after Geeksphone complained that it had not received a $5 million payment agreed as part of a buyout. Geeksphone had helped to build the original Blackphone, and Silent Circle went on to buy the Spanish company's share before launching the Blackphone 2. But sales were much, much lower than expected, leading the company to describe its hardware business to "be a significant financial drain".
The court documents, obtained by Forbes, show Geeksphone's complaint that it is still to receive the agreed $5 million, and sees Silent Circle admitting to suffering "serious financial difficulties". The difficulties arose from expecting handset orders in the region of 250,000 units, spread between three distributors. But deals with two of the distributors collapsed, and the remaining deals resulted in orders for a mere 6,000 Blackphones.
With such disappointing sales Silent Circle pinned its hopes on recouping losses with a second handset -- the Blackphone 2. In a letter to Geeksphone relating to debt restructuring, the company said:
With sales lagging far behind even the most conservative estimates, Silent Circle has been forced to attempt to raise additional operating capital so that it can refocus its efforts on its software business and absorb the losses from the hardware operations.
The situation was so serious that job losses followed in a bid to reduce costs. Silent Circle's general counsel Matt Neiderman say that Geeksphone was partly responsible for creating an unrealistically high 2015 sale forecast of $750 million -- which ended up being just $10 million. Silent Circle also says that part of the reason for the Blackphone's failure was its poor specification and underpowered hardware -- something it blames Geeksphone for.
SGP [the Silent Circle/Geeksphone joint venture) badly overpaid for the device and adopted a processor platform that was inherently flawed for an enterprise-focused device and had to be changed for the Blackphone 2. With poor specifications, underperforming but overpriced hardware and no guidance from Geeksphone into the distribution of the device, the Blackphone 1. proved to be a major financial failure, costing millions of dollars, all funded by Silent Circle.
But Silent Circle remains defiant. It is down but not out. The company still has plans for a Blackphone 3, assuming costs can be reduced.
Photo credit: iordani / Shutterstock