Chew on this: Ubuntu Core Linux comes to the uCRobotics Bubblegum-96 board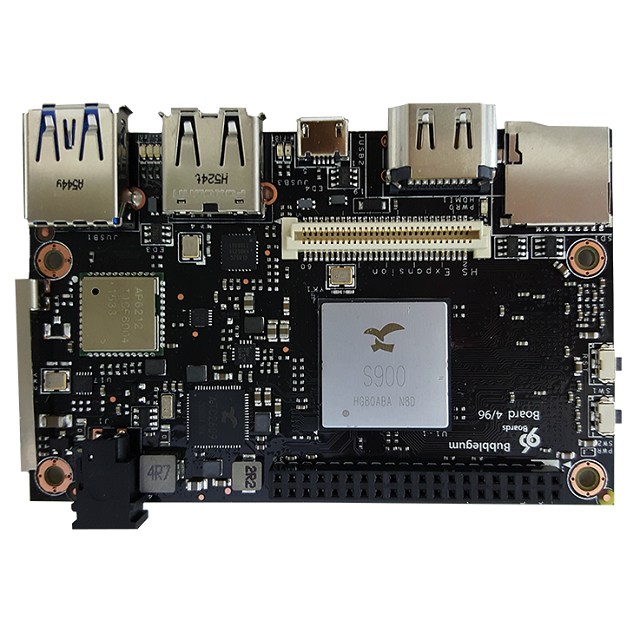 Linux and other open source software have been in the news quite a bit lately. As more and more people are seeing, closed source is not the only way to make money. A company like Red Hat, for instance, is able to be profitable while focusing its business on open source.
Ubuntu is one of the most popular Linux-based operating systems, and it is not hard to see why. Not only is it easy to use and adaptable to much hardware (such as SoC boards), but there is a ton of free support online from the Ubuntu user community too. Today, Canonical announces a special Ubuntu Core image for the uCRobotics Bubblegum-96 board.
"We are pleased to announce that an image of Ubuntu Core is officially available for uCRobotics' Bubblegum-96 board. The board includes an optimised Actions s900 Quad-core ARM 64-bit Cortex-A53 processor running at 1.8GHz and 600MHz PowerVR G6230 high-quality graphics with 2GB of DRAM and USB 3.0 support. This makes it one of the most powerful commercial edition Linaro 96Boards and the third Linaro board enabled on Ubuntu Core", says Canonical.
The Ubuntu-maker further says, "Canonical along with Actions and uCRobotics have been working together and created the first beta image of Ubuntu Core for Bubblegum-96. This offers device manufacturers a great open platform for their application and Internet of Things (IoT) devices. The beta developer image is now available for download".
If you are a developer looking to leverage the Bubblegum-96 for an IoT project or other such thing, you can download the image here. Strangely, it is hosted on Mega, but according to Canonical, that is the legit place.
What types of projects would you do with Bubblegum-96 and Ubuntu Core? Tell me in the comments.