Latin America set to see major mobile growth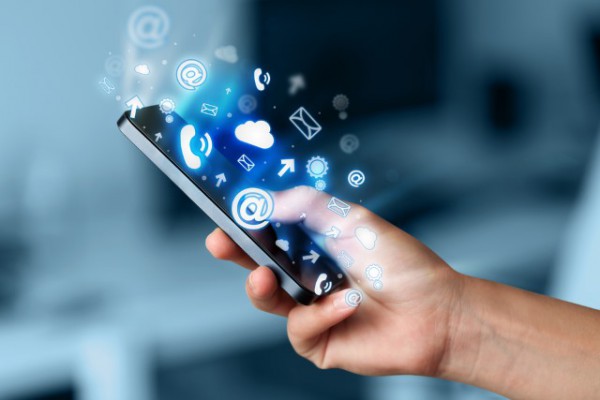 Until now the Latin America region has been slow to adopt mobile apps, partly because of limited availability of high-speed data connections.
But as the Rio Olympics kick off and the world focuses on the region, Yahoo's analytics arm Flurry is releasing its first-ever report analyzing mobile activity across Latin America.
Flurry has tracked 10 percent year-on-year growth in active devices between June 2015 and June 2016, up from 230 million to 252 million. It has measured 70 million more active devices in the region in June 2016. When broken down by manufacturer, Samsung has gained six percent market share between 2015 and 2016, for a total of 45 percent of all active devices. Apple's market share has declined by eight percent over the same period, going from 22 percent of active devices to only 14 percent in 2016. Motorola, however, maintained its market share at 15 percent and now holds the number two position in the region.
Looking at the types of device, the region is following the global trend of phablet adoption, with phablets taking share from all device form factors between June 2015 and June 2016. Where it differs from global trends is the permanence of small phones. Although the number of active small phones dropped three percent year-on-year, the percentage of small phones in the region exceeds global benchmarks and trends. This is probably a function of the lifecycle and maturity of the marketplace, with users just beginning to adopt larger and more recently released smartphones.
The top eight countries driving sessions mirror the top most populous areas in the region, with Brazil and Mexico making up 55 percent of all sessions over the last year. The top app categories in the region are shown in the graphic below.
More information on the findings is available on the Flurry Tumblr.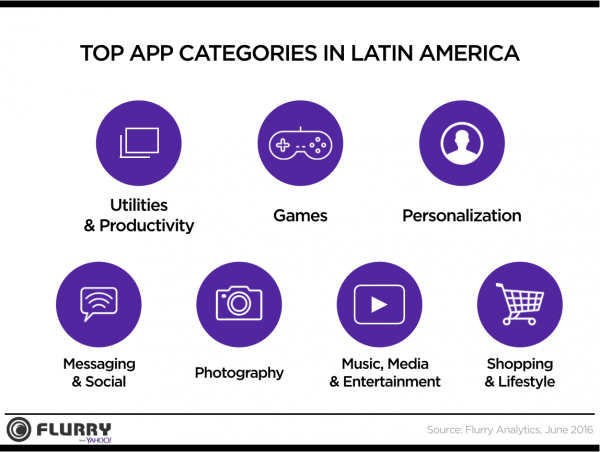 Photo credit: ra2studio/ Shutterstock