Kyocera 'DuraForce PRO' rugged Android smartphone has integrated HD action camera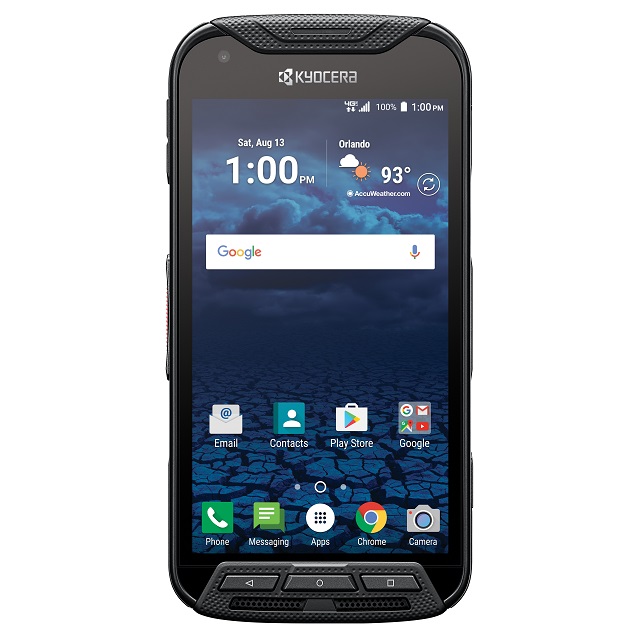 The Android operating system is having its fair share of trouble lately. Not just one, but four nasty vulnerabilities (dubbed 'QuadRooter') have been discovered, affecting close to one billion devices. If that doesn't scare you, however, there are plenty of quality handsets to choose from.
Today, Kyocera announces an interesting smartphone that stands out among the others. The 'DuraForce PRO' is super-rugged, and has both an octacore processor and large 3,240mAh battery. The stand-out feature, however, is the integrated wide-angle HD action camera.
"DuraForce PRO was designed by Kyocera to be rugged for a reason -- to provide businesses and consumers with a dependable smartphone that can withstand the harshest environments and mishaps, all with the peace of mind of a 2-year manufacturer's warranty. For an industrious worker, an adventurous thrill-seeker or a parent on the go, DuraForce PRO incorporates cutting-edge technology and features designed to function in life's most demanding moments. It is equipped with a large 5-inch Full HD display and a Qualcomm Snapdragon octa-core processor (1.5GHz x 4/1.2GHz x 4) with X8 LTE and multi-mode to ensure fast connections on diverse global networks", says Kyocera.
The manufacturer further says, "the phone is shockproof, drop-proof, and dustproof, with certifications to IP68 (waterproof up to 30 minutes, up to 2 meters deep) and Military Standard 810G for protection against dust, shock, vibration, temperature extremes, blowing rain, low pressure, solar radiation, salt fog, humidity, immersion, temperature shock and icing/freezing rain. Enabling seamless one-to-one or one-to-many communications, DuraForce PRO also includes a dedicated side button for Push-To-Talk (PTT) that can also be programmed by non-PTT users for one-touch access to a favorite feature or application".
Could a typical consumer buy this phone? Totally. However, it is clearly aimed at business users that have 'dirty' jobs and people with extreme hobbies. Push to talk, for instance, has long fallen out of favor with the average user, but can be very valuable on, say, a construction site. If you do not need a rugged phone, the associated bulk is not worth it.
Speaking of those with interest in extreme activities, the integrated wide-view HD action camera should be absolutely brilliant. As seen in the video above, the phone can take a beating, making it ideal for biking, kayaking, and more.
The 2GB of RAM is passable, although fairly low compared to other Android phones on the market. 32GB of on-board storage should be sufficient for photos, but a bit paltry for an action camera. The lack of expandable storage may also make the DuraForce PRO a non-starter.
Unfortunately, pricing and availability is unknown, but Kyocera promises a USA release in the "coming months". It is not clear which cell carriers will support it, sadly.