Samsung Galaxy Note7 will get Android 7.0 Nougat soon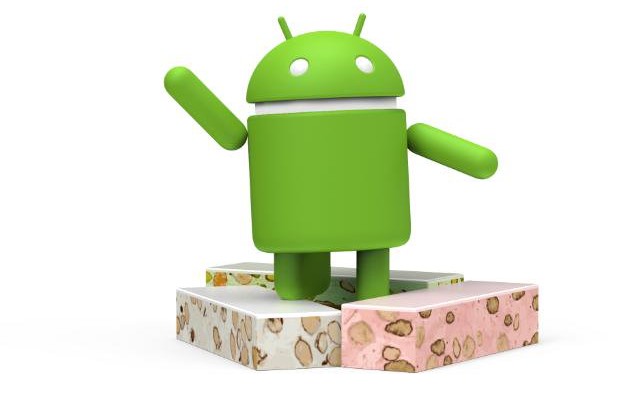 Samsung announced the Galaxy Note7 earlier than usual, choosing to unveil the new flagship in early-August instead of waiting for the IFA show in September as it has done with previous models. And, by doing so, it had no other option than to release it with Android 6.0 Marshmallow out of the box, even though a new version of the mobile operating system -- dubbed Nougat -- is on the horizon.
There are some potential buyers who are understandably disappointed by this, knowing that Android 7.0 should launch in the coming weeks. The good news is that Samsung plans to release the Nougat update for the Galaxy Note7 soon.
Google has not said exactly when we can expect to see Android 7.0 making its debut, but we can get a rough idea as to when it will be officially introduced based on LG's announcements. The upcoming V20 is claimed to be the first smartphone to ship with Nougat, with its presentation planned for September. If you put two and two together, you can see that we are not too far off from Android 7.0's public debut.
Samsung seems to be quick to respond to the upcoming launch of Nougat, as it says that Android 7.0 should be available for the Galaxy Note7 "in two to three months", according to Korea Times. That means that the update should be released by November. The smartphone was officially released in South Korea yesterday, on August 12.
Consumers who want to purchase a Galaxy Note7 will no doubt appreciate the fact that Samsung wants to bring its latest flagship up to date so soon, though it should be noted that the actual release date for the Android 7.0 Nougat update will depend on how well received the current software is.
Samsung wants its customers to experience "a stable and seamless platform", so if there are any major issues to be found in the next version of Android you can expect the update to be pushed back. "That's why we are planning to do enough beta testing before any OS updates", explains Koh Dong-jin, the president of Samsung Electronics' mobile communications division.
At the launch event in South Korea, Samsung also (re)confirmed that there is a Galaxy Note7 with 6GB of RAM and 128GB of storage coming, though, as rumored, it is planned to only be available in China at this stage. Depending on the feedback it receives, it may bring it to other markets as well. However, given that the "standard" model is quite expensive already, demand could be low given the premium it should command.