ThiEye i60 4K action camera review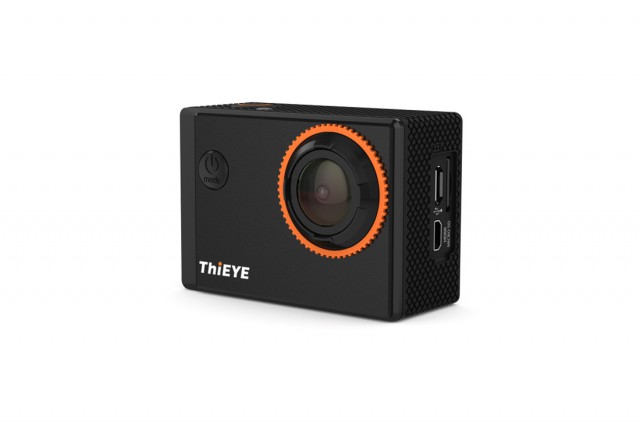 The GoPro Hero4 Black has triggered a 4K craze in the action camera market. Just about any new device that comes out these days seems to have 4K video recording listed in its specs sheet. What's interesting is that many of these products are offered at some unbelievable prices, significantly lower than what you would have to spend for a premium action camera, like GoPro's flagship. So, you can understand their appeal.
The ThiEye i60 4K is good example, being one of the most affordable 4K action cameras on the market today. It ticks all the right boxes in terms of specs, boasting a built-in display on the back, 4k video recording at 25FPS and 1080p video recording at 60FPS, but it can be had for less than $100. The bang for the buck factor is quite certainly very appealing, as it delivers some of the best features of the Hero4 Black -- the 4K video recording -- and Hero4 Silver -- the screen -- at a much more reasonable price point. But just how good is it really? I've put the i60 4K to the test to find out.
What's in the Box
The i60 4K comes with lots of useful accessories in the box. There is a waterproof case with an additional back cover, a bunch of mounts and joints, a USB cable, a small carrying bag, and a cleaning cloth, as the most noteworthy. If you need to mount it on a windshield or on a helmet, chances are you will be good to go with what's included in the package.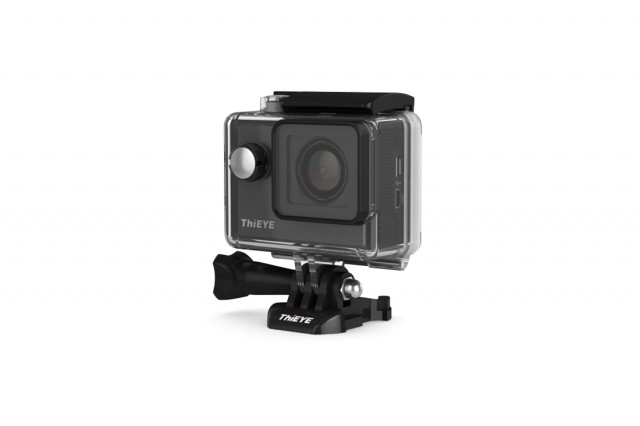 You may wonder why there is a second back cover in the box. The reason for that is simple: ThiEye wants to make it possible to record sound at a decent quality when holding the action camera in the case. And you will want to keep it in the case to protect the lens and prevent dust from making its way inside, but also for a better grip.
Ease of Use
Because ThiEye has added a small display to the back of the i60 4K you can configure the device as you wish without having to connect it to a smartphone, like you have to do with other action cameras. It is very easy and simple to use and once you get familiar with what all the buttons do you will appreciate just how handy it is to have a viewfinder on the device.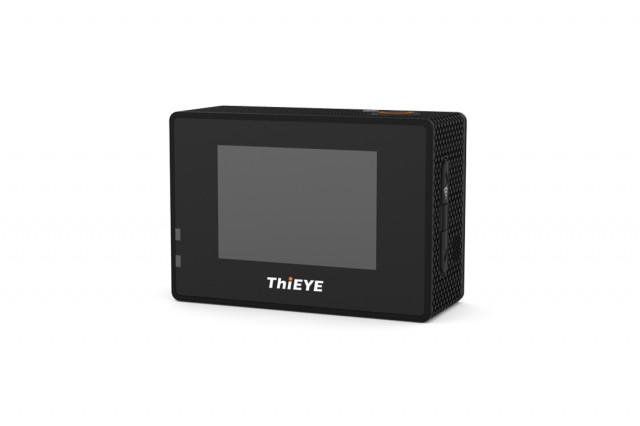 The screen comes in handy when you want to change settings in the beginning, but it becomes extremely useful when you want to frame your videos. You can use it just to make sure that you have right angle when, for instance, mounting the i60 on your windshield, or you can use it all the time to check how your video looks in real time.
How much it stays on has an affect on battery life, but if you only rarely turn it on you can expect to use the i60 4K for more than an hour before having to charge the 1,050mAh battery -- and that is when using the 4K option under video recording. Your mileage may vary, but I found the battery life to be good in my testing.
Now, what about the software? The i60 4K has logically laid-out menus, dedicated to video, photo and the device itself. There are some interesting options included, like a car mode, which turns the action camera on and starts shooting right away when it is connected to a power source (like the cigarette lighter or an external battery), looping record, which records short videos and deletes the oldest ones when the i60 4K runs out of space, car plate, which lets you add your car's number plate in the video, and quick capture, which starts recording right away after turning the camera on.
The i60 4K can actually work well as a dash camera, though because it does not have a wider aperture lens video quality at night may leave you wanting. During daytime, it works without issues. I have used one of the provided mounts to install it below the rear-view mirror. Due to how the waterproof case is designed you may need to drill a hole it in to power it from an external source -- and you will have to use it, because there is no way to connect the camera itself to a mount.
Video Recording
To test the i60 4K I have mostly used the camera in 1080p, 60 FPS mode and 4K. I chose the former based on my experience with the Xiaomi Yi, as it provides a great balance between smoothness and quality. When used as a dash cam or helmet cam, I prefer to have the camera configured in such a way that it can keep up with fast-moving objects (like cars) while delivering the quality that I need to make out certain things (like an incoming car's number plate).
The quality of the videos in 1080p, 60 FPS mode is decent. I mainly used it in this mode as a dash cam, and during my testing I have found it to work fine. There was enough detail to identify the number plates of incoming vehicles and to make out street signs when traveling at a fair rate of speed.
The videos have good detail when looking at close objects, but the quality drops as you get further away. Colors look accurate to my eyes, and the i60 4K seems to do a good job adjusting to changing lighting conditions in most conditions. With a little bit more detail, it could be a much nicer package.
4K? Not Really
If you are familiar with the action camera space then you probably know that there are lots of players that promise 4K but fail to deliver. This is what happens: manufacturers want to give customers the ability to record 4K video, but their devices do not always have the hardware capabilities for it -- either the sensor is too small or the processor too slow to handle the heavy lifting (or both). So, they use different tricks to make sure that their offerings can produce 4K content.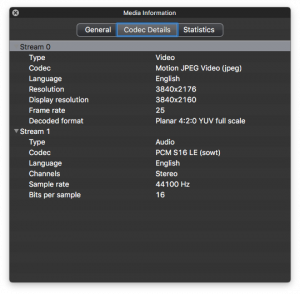 The i60 4K is no different. After recording a whole bunch of videos using the 4K setting, I noticed that they actually use a very strange codec -- VLC reports it as "Motion JPEG Video" and macOS Sierra sees it as "Photo - JPEG". What the device seems to do is take a whole bunch of photos and make a video from them.
The i60 4K, which claims to have a 12MP sensor, can deliver photos at a 4K resolution (3,840 × 2,160), but the processor probably can't handle recording at that quality. So, it uses that trick instead, which leaves you with video at a very high bitrate -- over 60Mbps -- but of a quality close to what you get by recording videos at 1080p.
Mind you, the i60 4K is not in the minority, as most action cameras that are affordable have been found guilty of overpromising and underdelivering when it comes to 4K video recording. An exception seems to be the new Xiaomi Yi 2 (or Yi 4K), that actually has hardware similar to the Hero4 Black, that costs around $250 without accessories, like a waterproof case.
Sample Videos
I have uploaded a number of videos that I've taken with the i60 4K on YouTube to get an idea of what sort of video quality you can expect when recording at 1080p at 60FPS and 4K at 25FPS. Check the playlist below for the samples.
Verdict
The ThiEye i60 4K is one of the most affordable "4K" action cameras on the market, costing just $78.39 (at the time of writing this article) on Geekbuying.com. The device is designed for folks who want an affordable action camera that can record 4K video, but it works best when shooting 1080p content. The display on the back is a great feature to have, which differentiates it from some other action cameras in this price segment. For the money, it is certainly an attractive package -- as long as you are not set on producing 4K content.