Chrome for Android is gaining a Google Now-driven New Tab page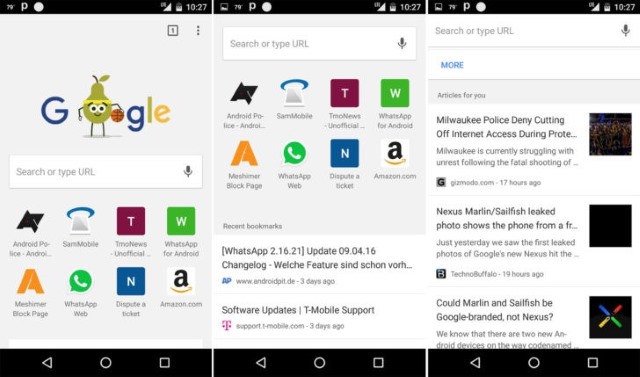 If you're working with bleeding edge Chrome for Android, you can experiment with an updated version of the New Tab page. Anyone with Chrome Dev or Beta installed can toggle a settings flag to bring extra content to new tabs.
The updated New Tab page features -- in addition to your most frequently visited sites and a list of recent bookmarks -- a collection of suggested news stories, similar to those found on Google Now cards.
To try out the new feature for yourself, head to chrome://flags and look for the setting labelled 'Show content snippets on the New Tab page'. There are numerous variants of the setting to choose from including opting to have personalized or non-personalized content, or using suggestions from ChromeReader or Google Now.
As noted by Android Police, the flag is most effective in Chrome Dev. While it is present in the Beta version of Chrome, the bookmarks feature is not activated. The flag can also be found in the stable build, but it "just breaks the New Tab Page".
Photo credit: Android Police