Windows falls to 0.6 percent share in the smartphone market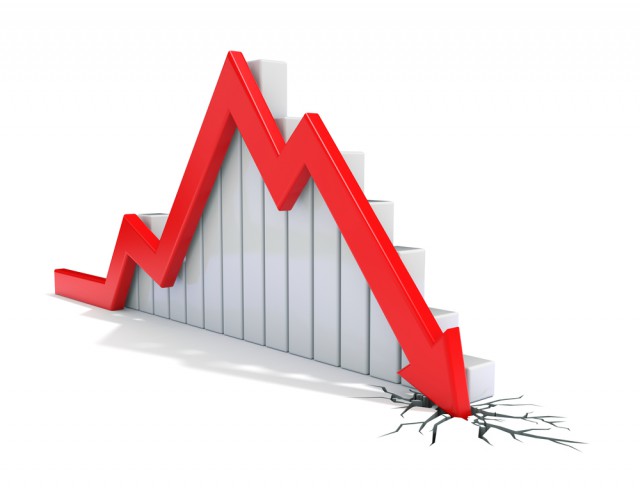 Windows continues to lose ground to Android and iOS in the smartphone market, according to a new report from Gartner. Driven by the poor performance of the Lumia line, its share dropped to just 0.6 percent in Q2 2016, down from 2.5 percent a year ago.
Microsoft is the largest platform vendor, selling over 90 percent of the smartphones that run Windows Phone and Windows 10 Mobile, so its performance has a direct impact on Windows' share in this market. And, since in Q2 2016 it only sold 1.2 million Lumia devices, it dealt the platform yet another blow.
Gartner's report paints a bleak picture for Windows. In total, smartphone sales in Q2 2016 were 344.35 million units, which represents a 4.25 percent increase from the 330.31 million units a year prior. In Q2 2015, Windows smartphone sales were 8.19 million units. Basically, while the market as a whole was growing, Windows was sliding further into irrelevancy.
Apple's iPhone also saw lower sales year-over-year, dropping to 44.39 million units in Q2 2016 and 12.9 percent share from 48.08 million units and 14.6 percent share. BlackBerry followed a similar path, though its performance has been poor for quite some time now.
Android strengthened its position, boosting its share to 86.2 percent thanks to sales of 296.91 million units. In Q2 2015, it was at 82.2 percent share and 271.64 million units. In fact, it was the only major platform to grow in the last quarter.
Thanks to strong Android smartphone sales, Samsung increased its lead in the market over Apple, with its share rising to 22.3 percent from 21.8 percent a year prior. The former sold 76.74 million units in the past quarter, up from 72.07 million units a year prior, thanks to an impressive performance by Galaxy A and Galaxy J series devices.
Huawei is in third place. The Chinese vendor sold 30.67 million smartphone in Q2 2016, which translates to a share of 8.9 percent. A year ago, it sold 26.45 million units and had a share of eight percent. Oppo and Xiaomi complete the top five.
Gartner researcher director Anshul Gupta says that the demand for premium smartphones slowed in the second quarter of the year, "as consumers wait for new hardware launches in the second half of the year". In fact, all mature market with the exception of Japan experienced a "slowing demand" for smartphones. Meanwhile, all emerging markets with the exception of Latin America experienced growth, with sales rising by 9.9 percent in that segment.
Image Credit: Onypix / Shutterstock