The essential 2016 back-to-school technology shopping guide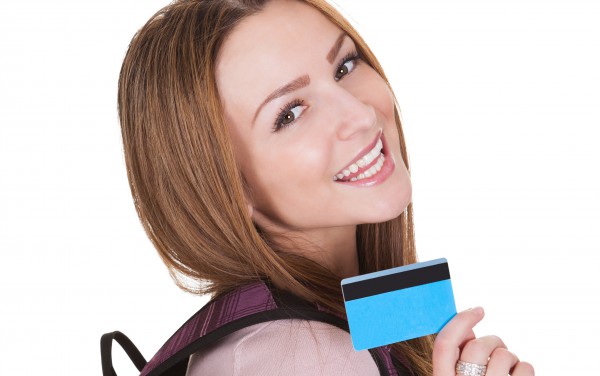 Holy cow. The end of August is approaching, signaling the end of summer vacation for many students around the USA. This is the time when those learners, and -- depending on student age -- their parents, begin shopping for back-to-school items.
If you aren't sure what to buy, I am going to help you out. Keep in mind though, BetaNews is a technology site -- I won't be advising on pens, pencils and binders. What I will help with, however, is smartphones, tablets, laptops, and more.
Laptop
If you are searching for a good all-purpose laptop for education and more, my top pick is the Dell Inspiron 7000 series. Available in 13, 15, and 17-inch variants, these 2-in-1 touchscreen convertible machines are well-built (aluminum body) and chock full of excellent technology.
For instance, you get things like Windows Hello camera support, so you can unlock your laptop by simply gazing into the webcam. It works brilliantly, and is much more convenient than entering a password.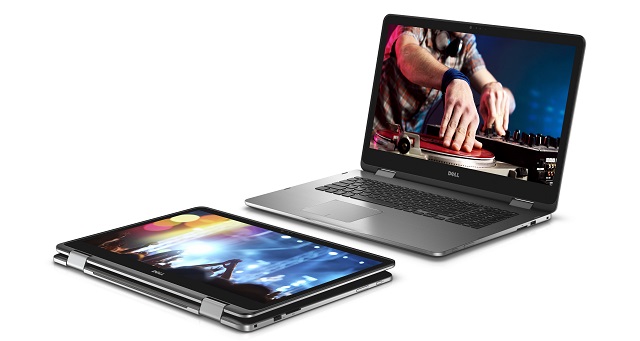 In addition to biometrics, you get a trackpad that works flawlessly and wonderfully -- something not often found on Windows laptops. My finger glides with ease and clicking is satisfying.
The keyboard has well-spaced keys that makes typo-free typing a breeze -- perfect for both creating research papers and taking notes. Battery life is incredible, and a USB-C port is included, of course.
While size is a personal preference, I would suggest the 13 inch model for on-the-go students. The lightweight nature will potentially prevent back pain and make walking between classes less of a chore. The Core i5 processor should be your target, as the i7 will probably be overkill.
True, the Dell Inspiron 7000 series is a bit pricier than some other models, but you get what you pay for, folks. If you are wanting a laptop that will last four years of high school or college -- maybe even longer -- it is wise to splurge on quality. You will thank me later.
While Dell's offering is my number one choice, you can see some other good choices ranked below.
Dell Inspiron 7000 series (Windows 10) -- overall great value 
System76 Lemur (Ubuntu) -- for Linux enthusiasts
Surface Book (Windows 10) -- if money is no object
Acer Chromebook R11 -- a good budget laptop running Google's
Huawei MateBook (Windows 10) -- if portability trumps power
Apple MacBook -- if you must have a Mac and you want an insanely svelte (and expensive) laptop
Smartphone
The best smartphones on the market are the iPhone 6s and 6s Plus, so that is what I suggest buying for the upcoming school year. If you are young with good eyesight, the diminutive iPhone SE might be a good choice too. With these phones, you get Apple's legendary hardware quality, plus guaranteed OS updates -- something you won't get with most Android options. Of course, if you can wait, new iPhone devices should be announced in September.
But OK, not everyone wants an iPhone. If you insist on Android, there are some great options out there too. In fact, there are four particular models that I recommend at this time. You can see my full list of smartphones ranked below.
iPhone (6s, 6s Plus, SE)
Samsung Galaxy Note7
HTC 10
Moto Z Droid
Nexus 6P
Tablet
If you or your student is looking for a tablet for reading books, surfing the web, and interacting with apps, there is one clear option -- the iPad mini 4. The smaller Apple tablet is a good lightweight companion device. Larger iPads cost more money and are heavier. You should use your laptop for heavy lifting and the mini for lighter consumption. No Android tablet is recommended.
Carry Bag
Students will obviously need a bag to carry all of this technology, right? This year, I have a definitive pick for the best. The Booq Daypack is simply genius in its design. I have been testing this backpack lately, and it is insanely roomy, while not looking overly bulky on the user's back. In other words, it is both functional and stylish. Yes, style matters, parents!  Best of all, you can easily score one for less than $100.
Check out the video below to see it in action.
While those are the major purchases, there are some additional things I will recommend below, such as my picks for Bluetooth speaker, external storage, and TV media player. You can see videos of them as well.
External Storage -- SanDisk Extreme 510 Portable SSD 480GB SDSSDEXTW-480G-G25 
Students, please make sure to backup your schoolwork. While the cloud can be a fine choice, you should adopt a redundant backup plan including a local option. The SanDisk Extreme 510 is affordable, small, fast, and rugged, making it a great choice.
Bluetooth Speaker -- Ultimate Ears UE Roll 2
This speaker is loud with great sound quality. It can easily fit inside a backpack, or even be clipped to the outside of the bag. Great battery life and a low price makes it an overall exceptional product.
Media Player -- Apple TV (4th Generation)
There are so many TV media boxes nowadays, so how can one stand out? Apple TV is best of breed by offering an elegant user interface. Best of all, it doubles as a capable gaming console. If you want to watch Netflix, or maybe play a video game, the versatile remote excels a both. Forget Roku. Forget Fire TV. Get Apple TV.
USB Battery Pack-- Tronsmart Presto 12000mAh USB Type-C with Quick Charge 3.0 
Battery packs are a dime a dozen nowadays. With that said, Tronsmart has managed to stand out with the Presto 12000mAh USB Type-C.
It features both USB Type-A and C, making it very versatile -- a good option for both iPhone and Android. Plus, if you have a Quick Charge 3.0 compatible phone, it will top it off faster than one without that technology. This will not only let a student play Pokemon Go longer, but let them dial 911 in an emergency if their phone battery dies. Buy them one, parents!
Photo Credit: Andrey_Popov/Shutterstock