Logitech and Microsoft unveil Skype for Business-focused Surface Pro 4 'SmartDock'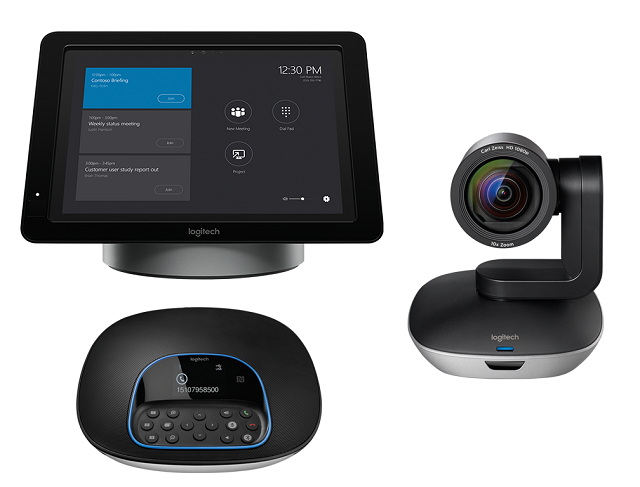 For many people that work in the corporate world, Skype for Business (formerly Lync) is an indispensable collaboration tool. Not only does it keep employees under the same roof connected, but it keeps remote workers in the loop too. Quite frankly, working remotely without Skype for Business would be a real chore -- it is that good. It can even be quite brilliant for remote group meetings -- connecting two rooms in different buildings.
Today, Logitech announces a device called 'SmartDock', which it designed in collaboration with Microsoft. This is a hardware solution that is designed to make Skype or Business easier to use in conference and meeting rooms. It is essentially a dock that turns a Surface Pro 4 into a centralized communication hub.
SEE ALSO: New cloud services aim to increase adoption of Skype for Business
"Logitech SmartDock offers HDMI input and output, three USB 3.1 ports and gigabit Ethernet, allowing a variety of Skype Room Systems-certified devices to be connected, including Logitech ConferenceCams. In addition, a power-saving sensor conveniently activates the Logitech SmartDock when motion is detected in the meeting space, and automatically turns the display off when the room is empty", says Logitech.
The company further says, "sharing content via HDMI is also a breeze with 1080p 60fps input and capture, bringing any collaboration experience to life. The optional Logitech SmartDock Extender Box with a single five-meter cable integrating HDMI, USB, LAN and power creates a clutter-free environment, clears extraneous cables from the conference table, and eliminates the need for a separate hub or power brick".
What I like about this solution is that it not only makes things convenient and easy to use, but neater too. In other words, the appearance of a meeting room matters -- especially when you have outside partners and clients visiting your office. A spiderweb-like tangle of wires will make your company look messy and disorganized. The elegant SmartDock should impress and 'wow'.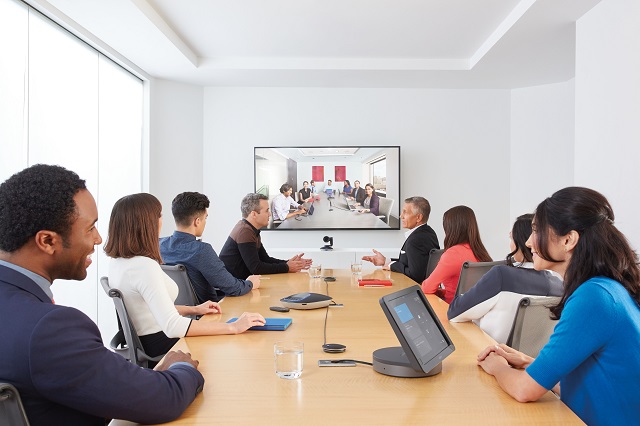 If you are interested in purchasing the SmartDock, Logitech promises availability later in 2016 for $599. That price only includes the dock itself -- not the Surface Pro 4. Other accessories, such as the Extender Box and ConferenceCam CONNECT camera are sold separately. For those that want to save money, Logitech will sell various bundles centered around SmartDock too.