Google unveils YouTube Go -- a social video Android app optimized for slow data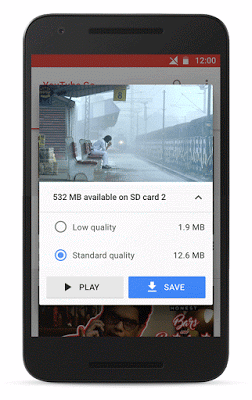 YouTube is a very popular destination for millennials -- and older folks -- to consume media. Entertainers like Gabbie Hanna (The Gabbie Show), Ian Carter (iDubbbzTV) and Justine Ezarik (iJustine) are the real stars for some of these young folks -- not dinosaurs like Brad Pitt, Matt Damon, and Courteney Cox. This is a huge shift for the entertainment industry.
Unfortunately, while YouTube popularity grows around the world, many countries still suffer with slow data connections. Apparently, in India, many citizens still use 2G, which creates a poor video streaming experience. Google is looking to change this, and today, it announces 'YouTube Go'. This new app not only optimizes the viewing for slow data, but adds easy offline viewing, and social aspects too.
"We've always believed that connectivity should not be a barrier to watching YouTube. In 2014 we launched YouTube Offline so you could watch videos without suffering from buffering. A few months ago we rolled out Smart Offline, a feature that allows you to schedule videos to be saved offline later at off-peak times, when there's more bandwidth so data is faster and cheaper. But we realized that for the next generation of YouTube users to fully discover all that YouTube has to offer, we had to reimagine the YouTube mobile app from the ground up", says Johanna Wright, Vice President of Product Management, YouTube.
Wright also shares, "YouTube Go is designed with four concepts in mind. It's relatable, with video recommendations and a user interface that is made for you. The app is designed to be offline first and work even when there's low or no connectivity. It's also cost-effective, providing transparency and reducing data usage. And finally, it's a social experience, connecting you with the people and content you care about".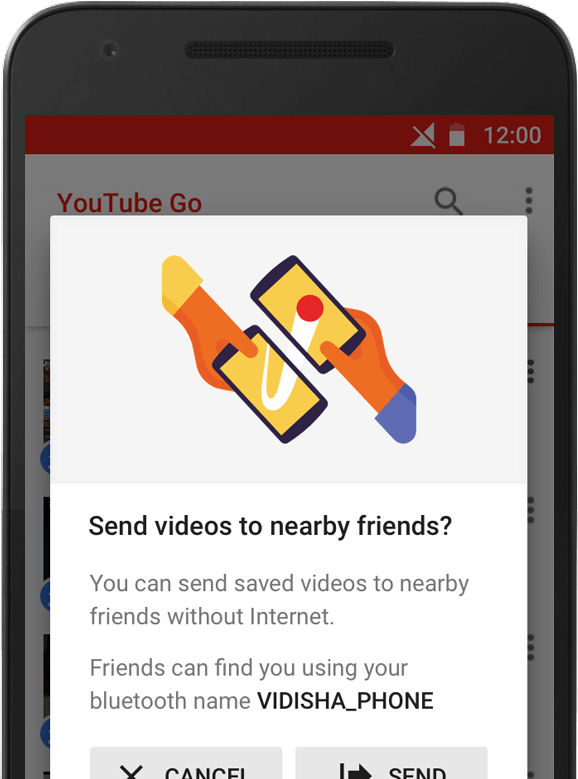 What makes this app intriguing is that Google did not only design YouTube Go for slow connections. While the ability to select the resolution when both viewing and saving content is great for that, the added social features are what really makes it exciting. This new app enables users to share videos with friends when they are near each other using Bluetooth -- no internet connection needed. How cool is that?
If you are interested in the app, you can sign up here to be alerted when the Android-only app is available. Google will first release it in India, followed by other countries where data speeds are an issue. In other words, this may never reach a country like the USA, as it really is not needed here. True, not all Americans have access to fast data, but there may not be enough of those folks to make a USA release worthwhile. We will see.