Toshiba unveils OCZ TL100 SATA SSD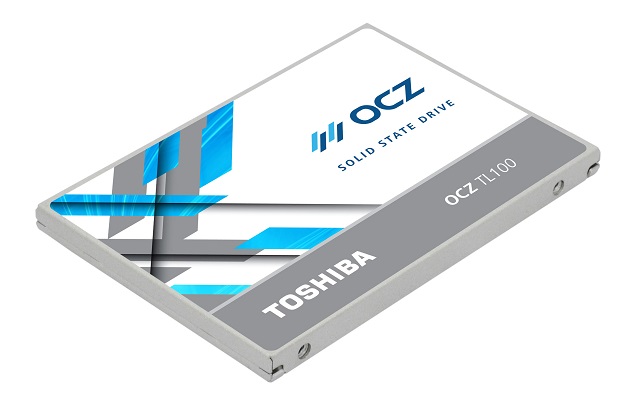 Another day, another SATA SSD. Yeah, these SATA solid state drives are no longer exciting, since for the most part, they all have similar performance. As PC enthusiasts and gamers look to faster PCI-e NVMe SSDs, there is still a market for SATA drives.
Today, Toshiba announces the OCZ TL100 SATA SSD series, and it is rather lackluster. The drive features TLC NAND and relatively low capacities of 120GB and 240GB. This is not designed for performance, nor is it ideal for those looking to store a lot of files. Who is it for? Consumers that are still using mechanical hard drives and want a performance boost without breaking the bank.
"Offering an easy and affordable way for value-oriented users to enhance their mobile or desktop systems, Toshiba OCZ TL100 SSDs improve home/office computing experiences, enabling increased system responsiveness and productivity over hard drives. With Toshiba TLC NAND flash memory under the hood, the TL100 series prioritizes both quality and affordability delivering the reliable system storage end users can rely on", says Toshiba.
The company further says, "the TL100 series is rated for sequential read/write speeds of up to 550 MB/s and 530 MB/s, and random read/write performance of up to 85,000 and 80,000 4KiB1 input/output operations per second (IOPS), all while providing low power consuming storage that translates into a long battery life for on-the-go users".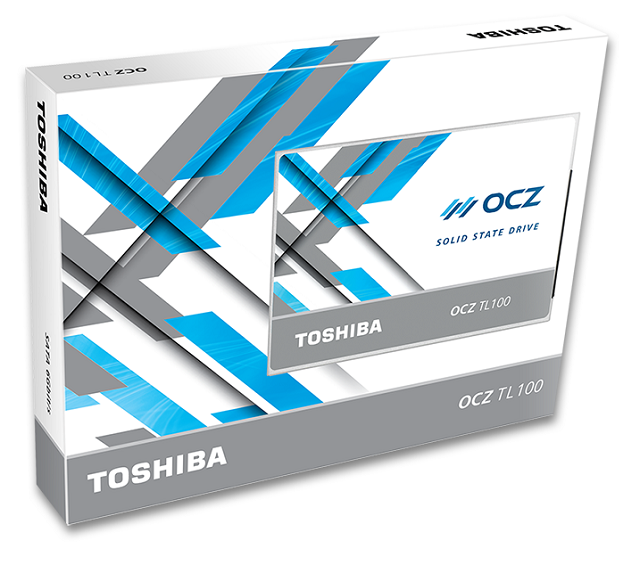 PERFORMANCE
120GB
240GB
Sequential Read
Up to 550 MB/s
Up to 550 MB/s
Sequential Write
Up to 530 MB/s
Up to 530 MB/s
Random Read (4KiB, QD32)
Up to 85,000 IOPS
Up to 85,000 IOPS
Random Write (4KiB, QD32)
Up to 80,000 IOPS
Up to 80,000 IOPS
ENDURANCE
TBW (Total Bytes Written)
30 TB
60 TB
Daily Usage Guidelines
27 GB/day
54 GB/day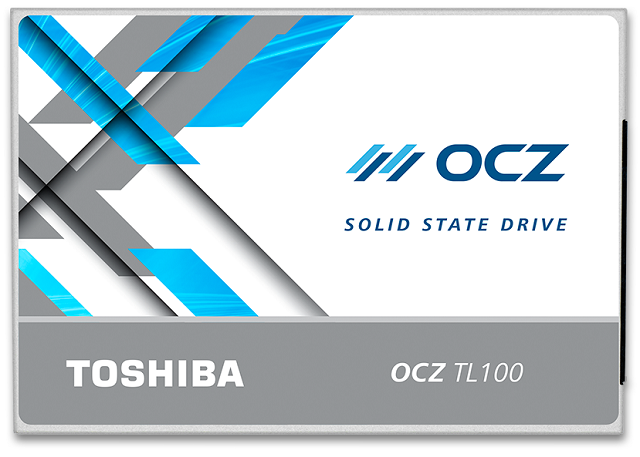 While Toshiba refers to this drive as 'affordable', it doesn't share any pricing information. With that said, it will need to be priced very competitively to compete with more respected SSD manufacturers like Samsung and Intel. Why? The OCZ brand has gotten a bad reputation over the years. Many people, including yours truly, have experienced higher than usual failure rates with that brand.
Even though Toshiba now owns the company and could turn things around, the pain still lingers in the memories of many. If Toshiba can keep prices low while wowing with high reliability, the OCZ name could once again get respect in the PC community.