The iPhone 7 has worse battery life than HTC 10, Samsung Galaxy S7 and LG G5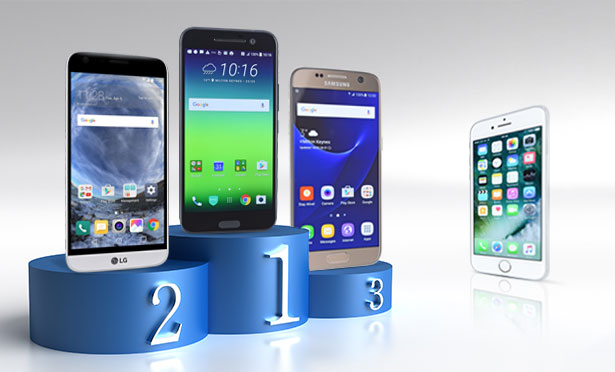 Consumer group Which? has conducted a series of battery life tests on the latest smartphones, and the news is not good for the iPhone 7. Pitted against the Samsung Galaxy S7, HTC 10 and LG G5, Apple's latest handset came in last place... and by some distance.
In terms of call time, the Samsung Galaxy S7 lasted for more than twice as long as the iPhone 7, while the HTC 10 had two and a half times the longevity. Things were not quite as bad for the iPhone 7 in internet usage tests... but it was still found bringing up the rear.
The iPhone 7 used in the tests was, of course, running iOS 10, while the three other handsets all featured Android 6.0 Marshmallow. But whatever efficiency optimization Apple has baked into iOS 10, it seems they are not enough to make up for the measly 1,960mAh battery it decided to put in the case.
In a blog post, Which?'s Callum Tennent explains how the tests were carried out:
In the interest of fairness, we test battery life using our own phone network simulator. This ensures that the signal strength is consistent for each test, which is important as a phone has to expend more power when it's struggling for reception. We also set the screen brightness on every phone to the same level. Finally, we perform a full 'power cycle' of each phone's battery prior to testing -- that means fully discharging and then charging it.

For the tests we made a continuous call over 3G for the call time test and access a regularly updating special web page over 3G to measure web browsing time.
And here are those results in full: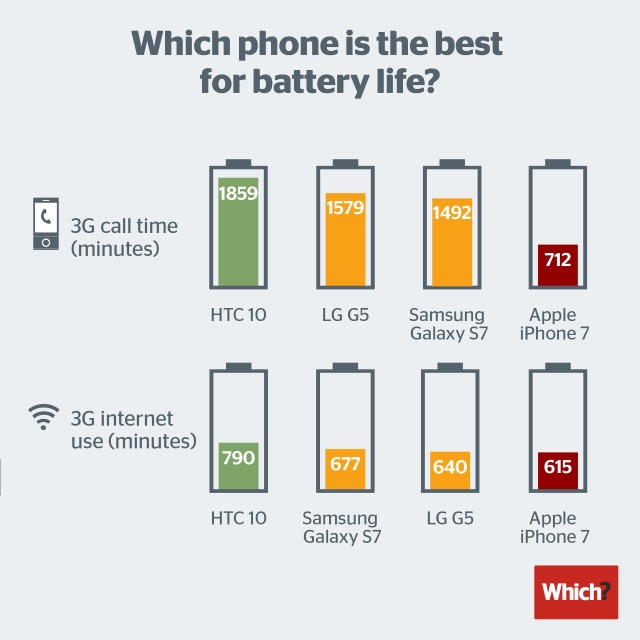 Photo credit: Which?