Buying a new PC from Dell shouldn't be this hard [Update]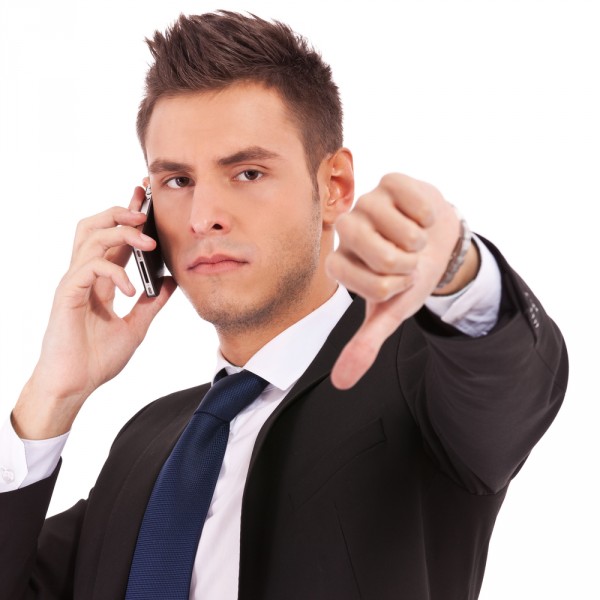 Given how the PC market is in decline, and some consumers may never buy a new system again, you would think PC manufacturers would be keen to court new buyers. But not Dell.
Yesterday, I purchased an Inspiron i7 7000 Series 2-in-1 from Dell's website. I entered my details and at the end of the process was presented with an internet receipt number, and the promise that an order acknowledgement would be emailed to me shortly. From there it was downhill all the way.
I never received an order acknowledgement, so never received an order number. There is a way on Dell's site for you to enter your internet receipt number and email address to get the order number. But neither piece of information was recognized when I entered them.
Having received nothing from Dell overnight, I called them. I would have engaged in a live chat on the website, but clicking the link to do so took me to a broken page.
The number I called, for consumers and small businesses, required me to enter the order number. Which I didn't have. So I pressed 0, waited to be told it wasn't a recognized order number, then repeated the process two more times. The automated system said it would transfer me to someone, but disconnected me instead. I tried that five times, with the same result each time.
Next step was to call the Public and Large Enterprise Customer Support line instead. This time I got to speak to someone immediately -- Dell cares about its big customers, just not its small ones. They asked me for my order number, I explained the situation, and they transferred me to a man in India, who told me my card had been declined.
I explained my card wouldn't have been declined. He asked if I'd had an email explaining my card had been declined, I explained I had received no emails.
He said I'd needed to contact my bank to find out why they had refused the order.
I said my bank wouldn't have refused the order.
He said he would have to get someone to ring me back, to confirm that my card had been declined.
I asked if he could transfer me, since I'd already wasted 40 minutes chasing this up so far.
He said they couldn't transfer calls.
I said not to bother, since I doubted anyone would phone me back, as no one at Dell had bothered to highlight the potential problem in the first place, and I asked him to cancel the order. Which hadn't gone through anyway.
When I'd finished on the phone, I called my bank who confirmed what I'd suspected, which was Dell had never even tried to take the money from my card.
I know the email address I entered was correct, as Dell confirmed this. It's possible I may have entered my card number wrong, but I doubt it as I always triple check these things when entering them, and I was very careful when doing so yesterday. Dell could have checked the number on the phone, just to be sure, but that wasn't an option, apparently.
So what now?
Now, I buy a different PC from a different manufacturer. One that would actually like to take my money and give me a product in return.
Dell makes good PCs, but it appears to be rubbish at actually selling them to willing buyers, and dealing with customers.
Update: Having read my story, the ironically named DellCares got in touch with me on Twitter, and requested my order details so they could look into it. The outcome was this gem: "Thank you for sharing the details but seems like the Order didn't go through. Sorry about the inconvenience, please place the order again". Er, no thanks.
Update 2: Haha, another even more useless message from DellCares: "Hi, Thank you for sharing the details, we are unable to retrieve the order details using the IR#. If the order has been placed in the last 24hours, there are chances that we won't be able to access the information. However, I will reach out to our internal team with the IR# you shared earlier and get back to you with an update in the next 2-3 business days. In the meanwhile, you may also contact our sales team at 1-800-999-3355 for assistance".
Photo Credit: Viorel Sima/Shutterstock