PC shipments decline -- some consumers may never upgrade again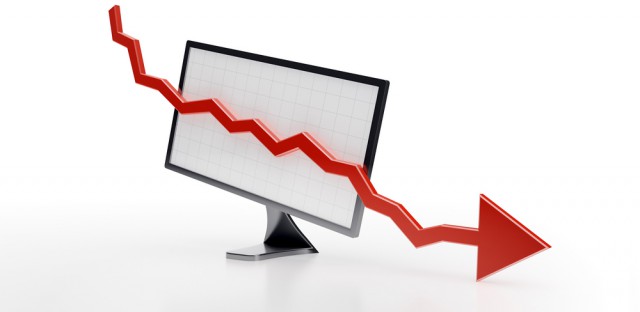 The PC market can't catch a break, as shipments continue to drop. If you ask Gartner, we are looking at a 5.7 percent decline year-over-year for Q3 2016. IDC, meanwhile, says that the decrease is of just 3.9 percent. But no matter which figure is closer to the truth, it is clear that it will be extremely hard -- if not impossible -- for PC vendors to turn things around.
Gartner says that Q3 2016 is the eighth consecutive quarter when PC shipments decline, calling this "the longest duration of decline in the history of the PC industry". And it is easy to understand why: buying a new PC is not a priority for most consumers in mature markets, while for many folks in emerging markets the PC is not even on their radar.
Consumers in mature markets who own a PC don't have a particularly good reason to upgrade it, seeing as they also have other devices that they can use. "According to our 2016 personal technology survey, the majority of consumers own, and use, at least three different types of devices in mature markets", says Gartner principal analyst Mikako Kitagawa. "Some may never decide to upgrade to a PC again".
That is not something that PC vendors want to hear, of course, but it is easy to understand why. If you are happy with the PC you already have, there is no reason to upgrade to a new one. If you don't use it all that often, there is no need to replace it. And if you mainly use another type of device, you will be better served by upgrading that instead.
A PC that was purchased at the end of the last decade can work perfectly fine today for the average consumer, who is unlikely to run heavy software that requires very powerful hardware. For casual tasks, you can really use what is now considered a dated PC with good results. If you upgrade the HDD to an SSD -- which is a low-cost upgrade -- you will make it faster and be able to enjoy it for more years to come.
When Gartner looked at consumers in emerging markets, it found that they "are not not keen to own PCs". "Consumers in emerging markets primarily use smartphones or phablets for their computing needs, and they don't find the need to use a PC as much as consumers in mature markets", says Kitagawa.
If you've been used to getting online using a smartphone and getting everything done on a small screen, buying a PC can feel like an unnecessary expense. And this is going to be a serious problem for PC vendors that want to expand into emerging markets. Selling a traditional desktop or laptop to someone who isn't interested in that form factor seems like an uphill battle.
On the other hand, tempting prospective shoppers with form factors that they feel more familiar with could be an effective way to boost shipments. Hybrid devices may have the advantage here, though their high cost could represent too high a barrier of entry for many consumers in emerging markets.
Let's Talk Numbers
The top five positions differ in Gartner's and IDC's reports, but the vendors are the same: Lenovo, HP, Dell, ASUS and Apple. The first three take the spots on the podium in the aforementioned order, according to both market analysts. Gartner places ASUS ahead of Apple, while IDC sees Apple in fourth place and ASUS in fifth.
Gartner says that vendors shipped 68.94 million units in Q3 2016, with the first six (Acer being the sixth) making up 78 percent of the shipments. A year prior, shipments totaled 73.09 million units. Gartner says that it counts traditional PCs and so-called "ultramobile premiums" -- meaning devices like Microsoft Surface -- but not Chromebooks or iPads.
"Mobile PCs, which include notebooks, two-in-one PCs and Windows tablets, showed low-single-digit year-over-year growth, but the overall results were offset by a decline of desktop shipments", says Kitagawa. "Traditionally, the third quarter has been driven by back-to-school PC sales, but back-to-school marketing campaigns have become less effective for driving PC sales. With so many PCs already in the consumer market, U.S. consumers do not feel the need to buy new PCs; many parents hand down old PCs to their kids. While our PC shipment report does not include Chromebooks, our early indicator shows that Chromebooks exceeded PC shipment growth".
Meanwhile, IDC says that vendors shipped 68 million units, with the first three being responsible for 58 percent of the units. The reach of Lenovo, HP and Dell increased slowly, from 55 percent a year prior and 51 percent two years ago. in Q3 2015, shipments reached 70.73 million units.
IDC has an optimistic outlook for the future, mainly because it predicted a steeper decline for Q3 2016. "We are very pleased to see some improvement in the market. Industry efforts to update products to leverage new processors and operating systems, to deliver a better computing experience encompassing more mobile, secure, and faster systems, and to accelerate PC replacements have been critical. These improvements are accumulating, and set the stage for a stronger market going forward", says IDC Worldwide PC Trackers & Forecasting vice president Loren Loverde.
IDC's numbers are based on shipments of traditional PCs, ultrabooks, workstations and Chromebooks, but not tablets with detachable keyboards -- like Microsoft Surface -- running Android, Chrome OS or Windows.
Photo Credit: Mopic/Shutterstock