How to significantly improve Windows 10's wallpaper quality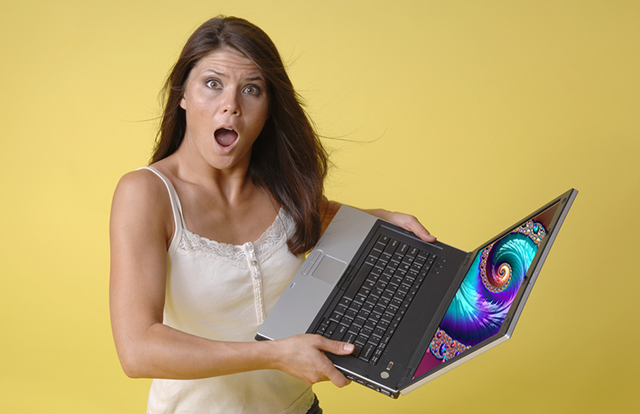 You may be more than happy with your choice of Windows wallpaper, but what you may not know is it's not as good as it could be.
I'm not saying the image itself isn't great, but the problem is Windows 10 automatically compresses the picture to help system performance, and that reduces the overall wallpaper quality, quite considerably.
SEE ALSO: How to fix a broken Windows 10 Start menu
If your PC is low or moderately specced, that's fine. But if you have a decent amount of RAM, and a quality screen then you probably want your wallpaper to look as good as possible.
There isn't a built-in setting that will let you disable the Wallpaper compression feature, but you can do so using a simple registry tweak. Just follow these steps:
Press Win+R to open the Run box.
Type regedit and hit Enter to open the Registry Editor.
Navigate to HKEY_CURRENT_USER\Control Panel\Desktop
Right-click in the right-hand pane and create a new DWORD (32-Bit) Value. Call this JPEGImportQuality.
Double-click the new DWORD to change the value data. The default compression value is 85 percent. Change this to 100.
Click OK and exit.
Restart your computer, and then set your wallpaper again. It will be applied without the compression.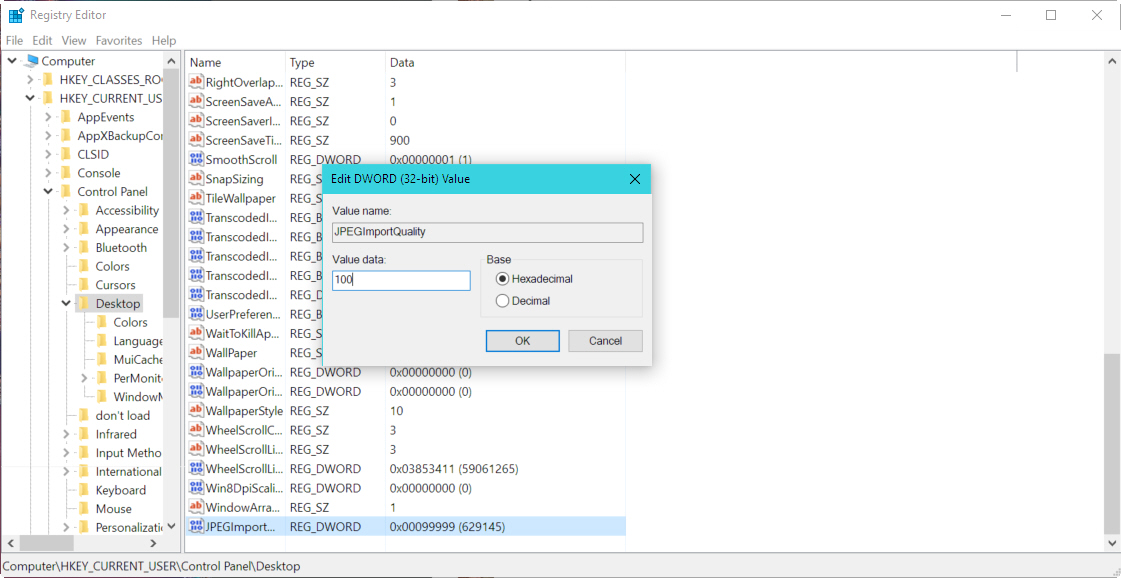 This trick only works in Windows 10.
Photo Credit: michaeljung/Shutterstock