Microsoft predicts an 87 percent chance of Hillary Clinton winning the election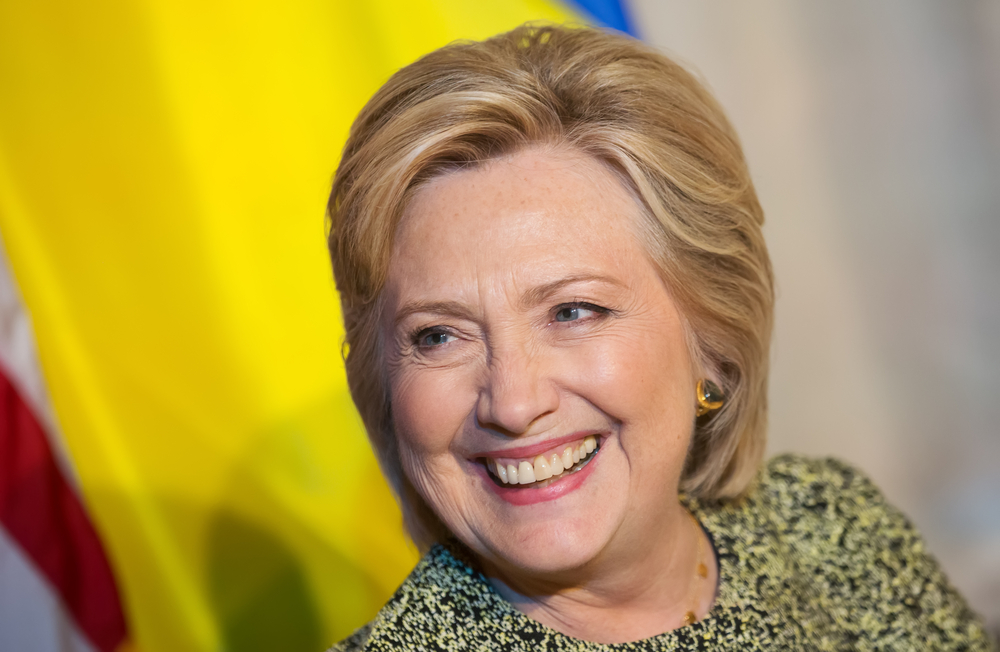 The United States presidential election is set to be held on November 8, 2016, and it's going to be one of the more interesting in recent years, as the run up has already proved.
Both Hillary Clinton and Donald Trump are highly divisive candidates, with their fair share of bad publicity, but who will win the day? Microsoft thinks it knows, and is predicting a landslide for the Democratic nominee.
Bing Predicts uses search, social networking chatter, and other relevant data to intelligently predict upcoming events, including this year's election.
The probabilities, last updated on Sunday, show Hillary Clinton well in the lead, with a whopping 87 percent chance of becoming the next US president. Her Republican rival, Donald Trump, trails behind with a mere 12 percent chance.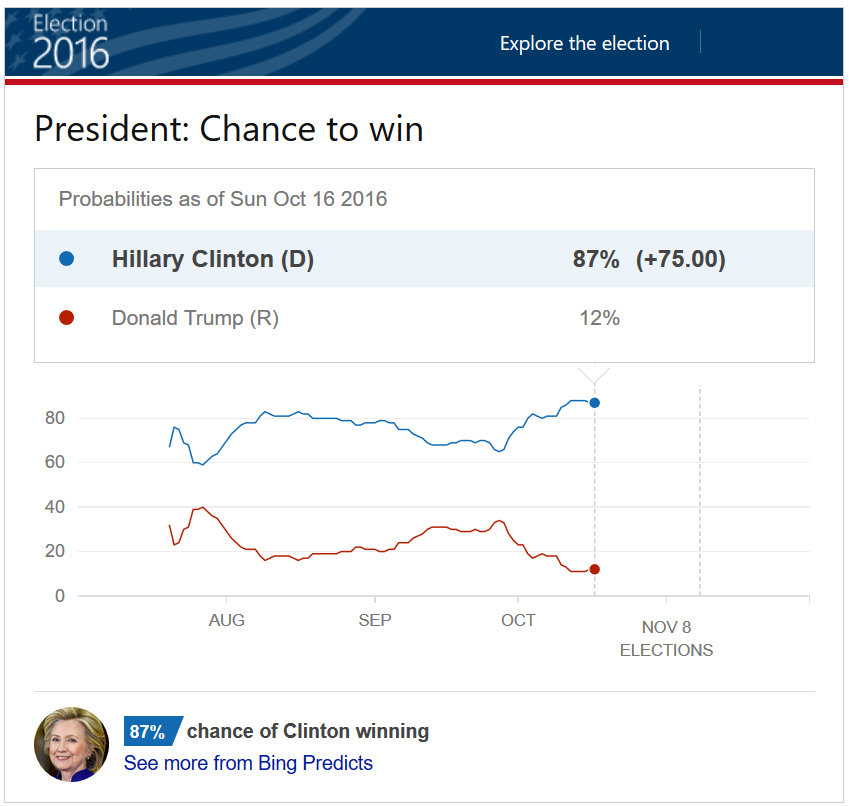 Of course, no one, or no 'thing', can accurately predict an election -- you only have to look at Brexit in the UK to see that shock upsets do happen -- but Bing Predicts has had a lot of successes in the past, and it will be interesting to see whether it will be right this time around too.
Photo Credit: Drop of Light/Shutterstock