Elephone EleCam Explorer Elite action camera review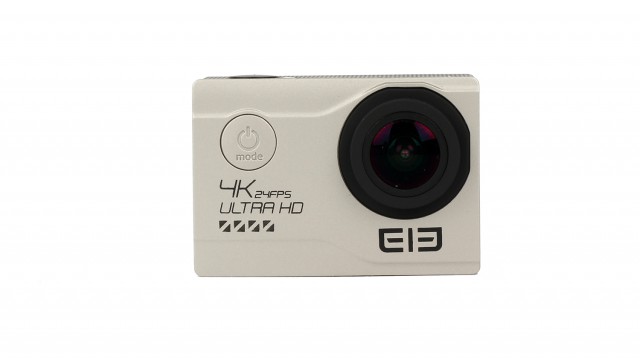 In trying to compete with more premium brands, some action camera makers are pushing the envelope in terms of quality at lower price points. Some of the best devices in the affordable category, while not on the same level as the latest GoPros, come reasonably close to the leading players, but at a fraction of the cost.
One of those devices that is touted to offer great value for money is the Elephone EleCam Explorer Elite. It comes in below the $70 mark, so it certainly delivers on the cost front. And, being powered by a proven and competitive chipset in the entry-level market, it seems to have what it takes to deliver quality videos. But, how does it perform in real life?
What's in the Box?
Elephone has packed all the accessories you can expect to get with an action camera. Among the most important are the waterproof case with a separate back door that lets more sound through, flat, curved, and handlebar mounts, and the joints that let you adjust how it's positioned.
The EleCam Explorer Elite also has a USB cable in the box, to charge the 1,050mAh battery and transfer files to a PC. With the USB cable it can also be used as a webcam, though you do not get much in the way of configuration options when using it in this mode.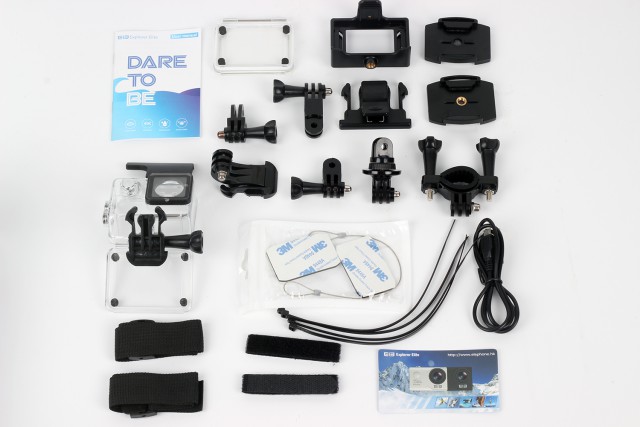 Design and Ease of Use
The action camera can be had in two colors: silver and black. My review unit is in the former color -- this only affects the front panel, as the rest of it is black regardless. It looks pretty sleek, but what's it like to use?
The good news is that you really don't need a smartphone app to control it, as there is a large display on the back to help you navigate through all the menus. Every feature can be configured through its setup menu.
There are two buttons on the side to scroll through the menu, one at the top to confirm a change and one at the front that lets you cycle through the modes (video, photo, gallery and menu). It is really easy to use once you get used to where the buttons are and what they do.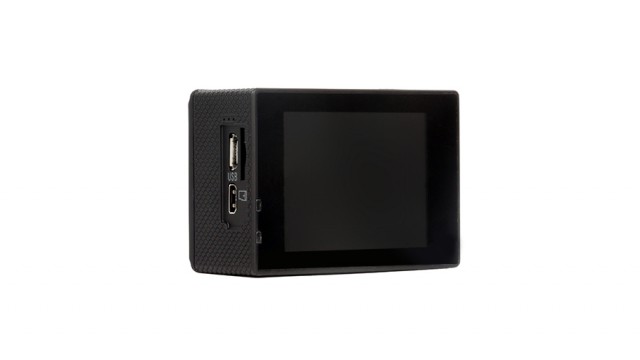 What you may find confusing is that there is no option to rotate the video, so if you shoot with the camera upside down you will have to rotate the video after the fact. That is annoying, especially because the camera does know which side is up -- if you record upside down the timestamp will have the correct orientation -- thanks to its built-in gyroscope. It only does not let you change it.
Another weak area is the smartphone app. Luckily, you have the display on the back for configuring the EleCam Explorer Elite, but if you want to use your smartphone to control it you will not have many options available. You will still be able to start and pause recording, for instance, but no advanced setup options.
For those who are interested in using it as a dash cam, the EleCam Explorer Elite can serve that function well. It has various options that let you configure it for that kind of environment, including one that lets you add your license plate to the video.
4K? Not Quite
The EleCam Explorer Elite is one of the most affordable action cameras that promises 4K video. As I explained in my ThiEye i60 4K review, vendors tend to cheat when they promise UHD at such price points. And that is also the case here, as the Novatek 96660 chipset cannot handle native 4K video -- so, to give you that option, the video is upscaled. There is only a single 4K frame rate available, and that is 24FPS.
Because of this, I decided to test the EleCam Explorer Elite in 1080p at 60FPS -- which it can handle just fine, without any tricks. This is the mode which gives you the smoothest video, because of the higher frame rate, and a nice compromise between storage and quality -- at a bitrate of around 22Mbps an hour of video will take roughly 9.66GB in 1080p 60FPS mode.
Needless to say, the EleCam Explorer Elite also supports other video recording modes, like 1080p 30FPS and 720p 120FPS, the latter of which is a good choice when you want to do slow-motion videos.
Refocusing?
Before getting to video quality I should mention that the EleCam Explorer Elite unit I received for this review had the lens out of focus. When I say out of focus, keep in mind that this only applies if you want to record objects at a longer distance from the camera, like incoming cars. If, on the other hand, you want to shoot videos of things closer to the camera, you will not have this issue.
Adjusting the focus on the action cameras I have used so far takes a bit of effort. You only need to rotate the lens to get it right. Getting the lens to rotate is a bit tricky, however, as you need to pull the front panel and remove the glue that holds it in place.
Once that's done, you are looking at a process that involves a bit of trial and error to get the focus how you want it to. With the EleCam Explorer Elite, I hooked it up to my laptop as a webcam and, with a webcam program that let me use it in live view, I found a focus setting that worked on the screen.
I marked it with a pen, so that I could have a place to start, then I rotated the lens in both directions to see how it impacts the focus. Using photos snapped with the camera I finally found a position for the lens in which the focus is where I expect it to be.
The first videos I recorded had the close objects in focus, but in the distance you could see things getting blurry. I actually had this problem before, with my Xiaomi Yi, and I am sure that there are other cameras with this kind of setup from the factory. After the refocusing, videos looked just as I expected them to. The difference is huge, so if you have this sort of problem you may want to adjust your action camera's focus too.
Video Quality
My frame of reference for the video quality of the EleCam Explorer Elite is my Yi and the SJCAM SJ5000X Elite. They are in the same category as the Elephone-branded action camera, and popular options with folks who shop in this price segment.
What I have found is that the EleCam Explorer Elite gets close but is not quite on the same level in terms of quality as the SJ5000X Elite. Both have the same chipset and sensor, based on official information, but SJCAM does a better job of getting more detail from its action camera. (I am sure that this could improve with a firmware update, but sadly there isn't a newer one available than the version my review unit shipped with -- 20160722 v1.0.)
That said, the EleCam Explorer Elite is much, much more impressive when compared to my Yi, which is modded to record at a significantly higher bitrate (35Mbps compared to 25Mbps standard in 1080p 60FPS mode). And it is also much, much better than the i60 4K I reviewed a while back.
The quality of that the EleCam Explorer Elite delivers is actually quite good. Things suffer in low light, but in daylight you will be pleasantly surprised by how nice the videos look considering how much Elephone is asking for it.
To give you an idea of the video quality, you can check some sample videos below from a trip I took with a friend earlier this month. All are recorded at 1080p, 60 FPS, as I mentioned above. Check my YouTube account for samples of the i60 4K, for comparison.
Conclusion
The EleCam Explorer Elite is an interesting proposition in the action camera market. It is very affordable, coming in at $69.79 on GearBest, and it delivers good video quality too. Would I recommend it? Taking everything into account, yes -- as long as you don't mind getting your hands dirty to adjust the focus.
At a higher price it would be harder to recommend, knowing that there are some strong players out there -- like the SJ5000X, GitUp Git2 and Hawkeye Firefly 6s, but at this price it is really hard to beat.