Sling begins rolling out cloud DVR beta for Roku users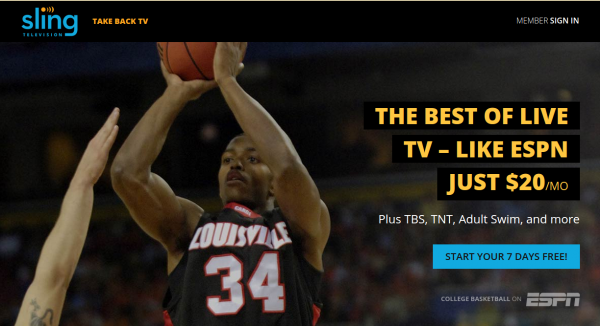 Cord-cutters are certainly aware of services such as Sling TV and devices like Roku, the latter also being popular even with those who still retain a cable or satellite connection. There are drawbacks to some of this since you can't record a show you'll miss, though Sling does allow you to go back and watch what has already aired -- on certain channels.
Now Sling wants to change all of that, bringing a cloud DVR to its service. The new release is a slow roll out and is beta only. However, the stats on it are promising.
There is no 28 day limit and customers will get 100 hours worth of storage, which is a fair amount. There are some stipulations -- this is for Roku customers only right now and users will need to request an invitation.
There is no guarantee that you'll get in, as Sling says "Sling TV subscribers using Roku devices may request an invitation to participate in the cloud DVR beta program by submitting their current Sling TV credentials to www.sling.com/dvr. Submission of email address does not guarantee admittance into the beta program. Selected subscribers will receive a confirmation at their subscriber email address with additional steps required to activate the cloud DVR functionality".
Aside from the generous recording space, there's really no limit as to how many shows you can record at one time. All of what you store will be rolled into the "My TV" screen for easy access.