Google makes 'Embedding Projector' an open source project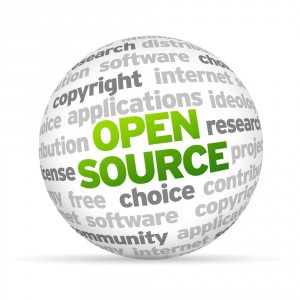 Data can be highly valuable, and no company knows that more than Google. It is constantly collecting a massive amount of it -- it is pretty much how the company butters its bread. Data only has value when it can be used, however, meaning it must ultimately tell a story. In other words, collecting it is only the beginning.
One of the best ways to digest and present data is with visualizations and dashboards. Not everyone is a data scientist, so how you tell a story matters. Today, Google is making a rather nifty data visualization tool an open source project. Called "Embedding Projector", it can show what the search giant calls "high-dimensional data".
"To enable a more intuitive exploration process, we are open-sourcing the Embedding Projector, a web application for interactive visualization and analysis of high-dimensional data recently shown as an A.I. Experiment, as part of TensorFlow. We are also releasing a standalone version at projector.tensorflow.org, where users can visualize their high-dimensional data without the need to install and run TensorFlow", says Google.
The search giant further shares, "with the Embedding Projector, you can navigate through views of data in either a 2D or a 3D mode, zooming, rotating, and panning using natural click-and-drag gestures. Below is a figure showing the nearest points to the embedding for the word "important" after training a TensorFlow model using the word2vec tutorial. Clicking on any point (which represents the learned embedding for a given word) in this visualization, brings up a list of nearest points and distances, which shows which words the algorithm has learned to be semantically related. This type of interaction represents an important way in which one can explore how an algorithm is performing".
If you are interested in learning more, Google shares an in-depth PDF here. If you aren't interested in this type of stuff, however, the reading could prove to be quite the good sleep-inducer! There is further information found on the website here too.
Photo Credit: Bildagentur Zoonar GmbH / Shutterstock