Apple releases macOS Sierra 10.12.2 -- here's what's new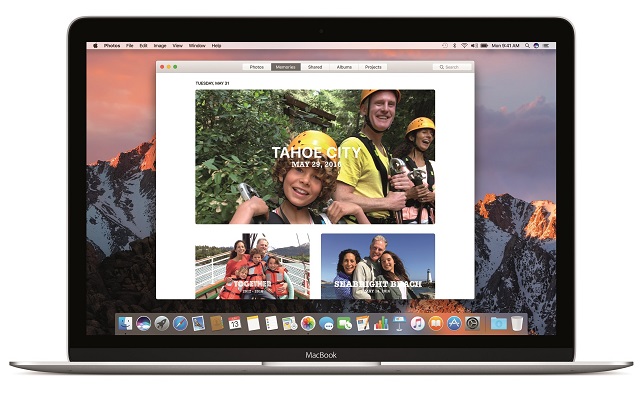 A day after introducing iOS 10.2, Apple releases macOS Sierra 10.12.2. The update promises to resolve the graphics problems affecting the 2016 MacBook Pro line, adds some improvements, and fixes lots of bugs.
Another highlight of macOS Sierra 10.12.2 is that it now supports new installations of Windows 7 and Windows 8 in Boot Camp. The previous version limited users to Windows 10, but the older versions of Windows are still very popular -- and in high demand, apparently with Mac users.
If you want to learn more about installing Windows through Boot Camp, check out this how-to. While it's meant for Windows 10, it can be used for Windows 7 and Windows 8 as well.
Another addition is the option to take screenshots of the Touch Bar -- you can do that using the Grab app or by pressing the Cmd, Shift and 6 keys at the same time.
In terms of improvements, Apple lists the setup and reliability of Auto Unlock, audio quality with Bluetooth headphones for Siri and FaceTime, stability of Photos when you create and order books, and the setup and opt-out experience for iCloud Desktop and Documents.
The macOS Sierra 10.12.2 fixes issues related to the Touch Bar emoji picker, System Integrity Protection, Mail, and Safari Extensions. It also fixes security issues, which you can read about on Apple's site.
The update is available to download now from the App Store. On my MacBook Air, the size is listed at 1.2GB.