OnePlus 3T: Refining the 'flagship killer' [Review]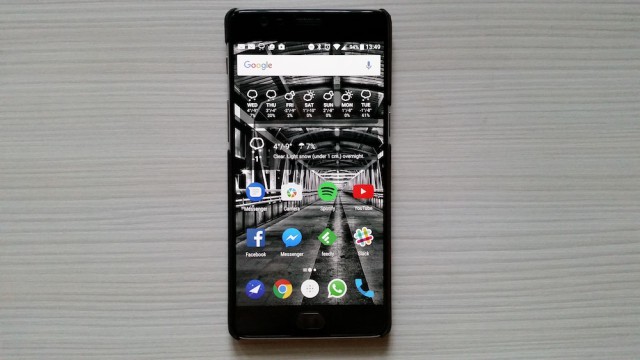 If you look at the specs of the new OnePlus 3T, there is nothing that gives away the fact that it costs hundreds of dollars less than a "traditional" flagship, like an Apple iPhone 7 or Samsung Galaxy S7. In some areas, it outdoes the big boys. It has everything that you would want in a high-end smartphone, with no compromise in sight.
I've had the OnePlus 3T as my daily driver for about two weeks now, after previously using the OnePlus 3 for a couple of months. And the new kid on the block is, to put it simply, the best "flagship killer" to date. It might even be the best smartphone that you can get for around $400.
What Does that "T" Stand For?
It's a question that OnePlus 3 users wanting to upgrade to the OnePlus 3T will have on their mind. I've covered the major differences in a previous article, so I recommend you read it first to get an idea of what OnePlus has tweaked to add that "T" at the end.
For everyone else, the "T" moniker is like an "s" change in the iPhone world: it denotes an improved smartphone, but one that is not so different from its predecessor as to get a bump in the number. The changes that you will care about are on the inside, not on the outside. (That said, it does come with a different trim, called Gunmetal, which you can see below.)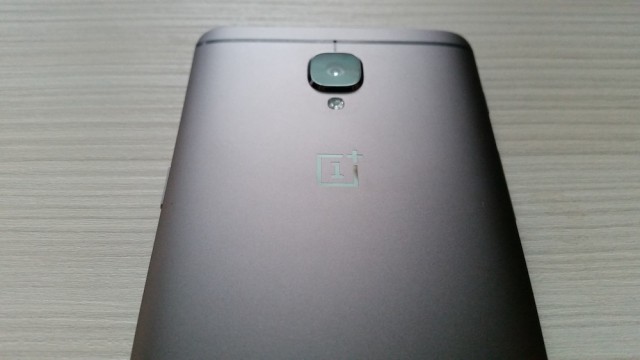 Because it is not a completely new smartphone, much of what I have said about the OnePlus 3 in the review still holds true. That is good news, because I think that the previous OnePlus flagship was among the best smartphones that you could get.
Taking It Up a Notch
OnePlus has given it a higher-end processor, namely a quad-core Qualcomm Snapdragon 821 with two cores maxing out at 2.35GHz and the other two at 1.6GHz. In practice, that means it is butter smooth everywhere and future-proof as well. This chip is fast enough to handle everything that you can throw it, and it will surely not disappoint a year or two down the road.
In terms of battery life, thanks to a 3,400mAh unit, I have typically seen around four hours of screen-on time with a day and half of standby before charging. To give you an idea about my usage, I never employ any sort of battery-saving techniques. Everything stays on, even if I don't need it. Lots of apps sync in the background too. Ambient display is enabled as well.
In the imaging department, the OnePlus 3T makes the move to a 16MP sensor on the front while the camera on the back stays the same. I find myself using it rarely, but it will produce more detailed photos. What I find more useful is the electronic image stabilization added to the rear shooter: with the OnePlus 3T, videos look more stable now as a result.
Something else that is different, other than the new finish on the back, is the addition of a 128GB storage option. You do have to spend a little bit extra, but gain a lot more usable storage as a result. The base model, which ships with 64GB of storage, costs $439. For the 128GB model, you will shell out $479.
Refinement
Disregarding any comparison with its predecessor, what the OnePlus 3T is is a mature, high-end smartphone that can hold its own when pitted against premium rivals. It's got all the bells and whistles of a flagship, but a price tag that will not make your jaw drop (at least, not because the first digit's too high).
The 5.5-inch display is the right size for a do it all device. You would think that it makes the device too big, but in practice you will not find it more of a handful than, say, an iPhone 7 Plus. Plus, it is an AMOLED panel, so blacks are truly black and there's high contrast as a result. It looks really good, even in bright light.
If you want to be picky, you can call out the fact that it's only got a 1080p resolution. But, really, at 401ppi you will not see any pixels with the naked eye. Anything more than this is, really, only useful for VR, and headsets are not on most people's radar -- and will not be for a while, anyway.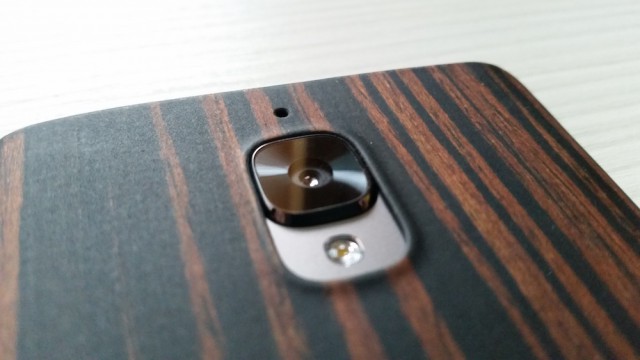 The main camera is another strong suit of the OnePlus 3T. It's got a 16MP sensor, coupled with a wide aperture lens and both optical and electronic image stabilization. It produces some really nice photos and videos, in both daylight and low light conditions. There's a manual mode too, if you want to fine tune the settings.
Something else that I really like is the 1080p 60FPS mode that is now available. This gives you smoother videos, but if you want better quality it cannot beat the 4K mode. Like I said in the OnePlus 3 review, it is impressive how great content looks when you take full advantage of what the rear camera has to offer.
The processor, which is flagship-grade, is coupled with a massive 6GB of RAM. This makes it possible to have a large number of apps running in the background -- the benefit is that, if you switch between apps frequently, you will notice that they will not reload as often as on other devices.
In terms of storage, OnePlus has nailed it. There's no microSD card slot for expansion, but I believe that the two configurations cover most people's needs as it is. You'll be hard-pressed to find a traditional flagship sporting as much -- that's because they all offer much less (the iPhone 7 kicks things off with 32GB and so does the Galaxy S7).
Design-wise, the OnePlus 3T is hard to beat. All the buttons are in the right place, there's a volume slider on the side, and the fingerprint sensor is exactly where it should be: on the front, doubling as a home button. Oh, and did I mention that the headphone jack lives on? Yes, it's right next to the USB Type-C port.
Speaking of it, it lets you use Dash Charge to enjoy quicker charging. OnePlus says that after just half an hour you will get enough battery life to last you for the day. You do need to use the original cable and charger for it though, but, on paper, it's impressive -- more so than Qualcomm's QuickCharge. I use rugged cable, as the cats you can see in the photos above will chew through any cables they can find, so the battery charges at a slower rate. Still, I do not find that to be a big problem.
I've mentioned the software both earlier and in my previous first-impressions post, and now it's time to address two concerns. First, the update to Android 7.0 Nougat. It is currently still under development, and is promised to be available by the year's end. Second, some of the built-in apps are OnePlus-made.
I've touched on that in the first-impressions article, promising that I'll look into why that is. OnePlus tells me that it's developed some core apps in house, like the messaging and phone apps, to give users the sort of extra features and functionality that they want over what Google can offer.
I suspected this much, because there's no other reason to go the extra mile. However, if you want, you can uninstall OnePlus' apps and replace them with your favorite alternatives. Not every single one can be uninstalled, but all can be disabled.
I have not yet had the chance to test OnePlus' Android Nougat build, so I really cannot say exactly how and where it will improve things, but, having tried the latest version of the operating system on another device, I think that it will better match the refinement of the device than the current software does. I'll make sure to give you my thoughts once it's available.
Accessories, Accessories, and More Accessories
Something else that I want to touch on is OnePlus' ecosystem. It now includes all sorts of accessories, including cases, headphones, chargers, cables, bags, adapters, screen protectors, and even T-shirts. I prefer original over aftermarket, so I appreciate when you can get cases and headphones from the manufacturer.
OnePlus does not provide headphones or a case in the box, so I've tested the Bullets (V2), the base OnePlus in-ear headphones, and the Ebony wood case to give you an idea of what you can expect if you want to go this route.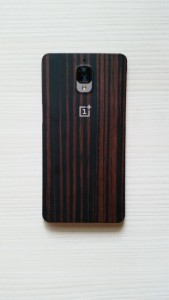 The headphones, which cost only $19.95, are great value for money. You get a quality set that matches your smartphone and looks stylish. The remote control, that's on the right cable, lets you control the volume, change tracks, take calls and so on. You also get a couple of rubber tips to adjust the fit. Would I recommend them? Yes.
The case is a bit of a surprise, because I did not expect to like how the wood looks and feels. It's different from most cases out there, that's for sure. It helps with the grip too, as the back and sides of the OnePlus 3T are all metal. The price is good too, as the wood options run for $24.95 while the other cases go for $19.95. Unsurprisingly, I like it as well.
OnePlus gives you the option of buying bundles, if you want more than one accessory. The most expensive one, Go Big or Go Home, includes a case, Dash Charge adapter and cable, the Bullets (V2), and a tempered glass screen protector, at $79 to $88, depending on what boxes you tick.
Should You Get It?
As a result of the changes OnePlus has made, the OnePlus 3T is an even more impressive smartphone than its predecessor. Yes, it's a beefed up version of the OnePlus 3, but all the improvements add up to bring it closer to much more expensive rivals -- both in terms of performance and price. It's the flagship killer, grown up, if you will.
The build quality is up there with the best in the class, it's got a lovely display, the hardware is more than powerful enough to handle all your apps and games with ease, and there's lots of storage space for them too. The software is pretty close to what you may consider "stock" Android, customized to a certain extent to give you only the features that you might want and none of the bloatware that typically ships on some of its rivals.
If the OnePlus 3T ticks all the right boxes for you, get it. It's a great smartphone.