OnePlus 3 is more than a 'flagship killer' [Review]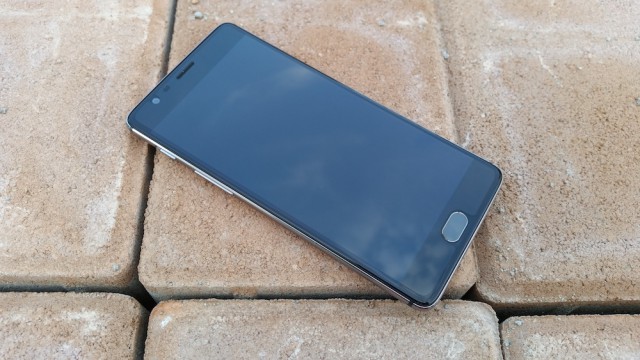 There are few smartphones that pique consumers' interest more than a new OnePlus flagship. And it is easy to understand why, after you go through that impressive specs sheet and find out that it undercuts rival high-end devices by hundreds of dollars. The OnePlus 3 seems to be no different, using the same recipe as before, but is it a "flagship killer"?
It has the bases covered, featuring flagship-worthy internals, a close-to-stock take on Android, and a price tag of just $399. But, after using the OnePlus 3 as my daily driver for the past couple of weeks, it is clear that there is much more to it than that. In fact, the OnePlus 3 seems to be one of those rare smartphones the saying "the whole is greater than the sum of its parts" seems to have been coined for. The user experience is that good.
Design
OnePlus has put some thought into the design of its latest flagship and it shows. The OnePlus 3 is one of the most impressive looking smartphones that I have ever laid my eyes on. Its premium design leads you to believe that you are looking at a much more expensive device. What's more, it also feels like it's built to last.
The glass front is clean, with no logos or branding. The fingerprint sensor at the bottom is nicely integrated, and so are the two capacitive buttons and LED notification light at the top. The metal construction features an etched OnePlus logo that looks elegant. You can see antenna lines at the top and bottom, and the camera module sticks out of the back, but they create a contrast that works.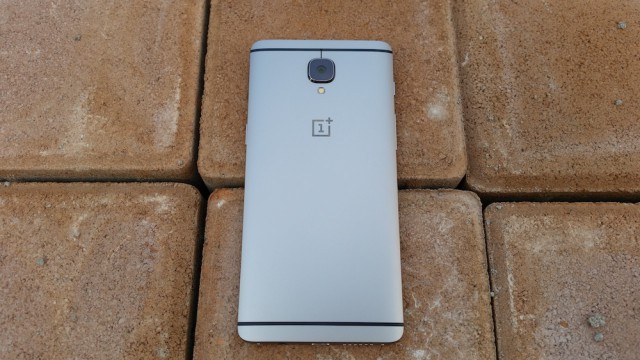 The buttons are placed so that you can easily press them without moving your fingers. The volume key is on the left while the power button is on the right side, right below the dual SIM slot. There is a volume slider above the volume key that lets you switch to priority notifications or silent mode. It is not all that common on Android smartphones -- OnePlus devices are the only ones that I know of that feature one, so it is worth mentioning how it works.
OnePlus has designed the slider so that users can easily switch to a different mode, which can be configured through the Settings menu. However, in doing so, it has dropped Quiet Hours. So, before you go to bed or join a meeting, you need to switch it to the second (priority notifications) or third (silent mode) position.
At the bottom of the device you will find the USB Type-C port, headphone jack and speaker grille (the sound level is high and clear enough, even though there is only one speaker behind the grille). In the box you get a matching cable and charger, which let you take advantage of fast charging, but no headphones. OnePlus sells headphones on its site, so you can grab a OnePlus-branded pair if you want to do so.
Last but not least is the fingerprint sensor below the display. This is one of the best I have used so far. It is very accurate -- it works very well even with sweaty fingers -- and fast -- the smartphone unlocks right away. And because it is positioned on the front you can unlock the OnePlus 3 without picking it up.
OnePlus did a very good job with the metal and glass construction and, overall, I'm impressed. It looks and feels much more refined compared to its predecessor, the OnePlus 2, which I reviewed last year -- you can read my impression of it here.
Display
OnePlus has equipped its latest flagship with a 5.5-inch Optic AMOLED display with a resolution of 1,080 by 1,920. I find it to be the ideal size: it offers a nice compromise between size and usability. You can enjoy videos, reading, writing, and so on without making it feel like it is awkwardly big to handle. (The OnePlus 3 comes in at 152.7 x 74.7 x 7.35mm and 158g but it seems much smaller and lighter in the hand.) Most importantly, it looks great.
I found myself using the OnePlus 3 in sRGB mode, which makes colors appear more accurate. Out of the box, you get punchier tones, but I prefer how everything looks in the optional mode. It also has the added benefit of dropping the blue light levels down a bit, making the screen easier on the eyes at night.
OnePlus has also included a night mode that reduces the blue light, and its effect is best noticed when the screen is in standard mode. It makes a big difference when reading in bed. It can be turned on from the Quick Settings panel.
The AMOLED display is a solid choice, as it offers great contrast and deeper blacks than an LCD display. On the OnePlus 3, viewing angles are fine and outdoor visibility is good, and the screen is very sharp thanks to that high resolution.
The display is protected by Corning Gorilla Glass 4, which is designed to protect the screen against shattering, but there is also a screen protector applied out of the box. OnePlus did this before, and it is nice to see it carrying this tradition forward. The screen protector does not cover the entire width of the display, however, but it can be taken off and replaced with a proper, tempered glass protector, which OnePlus sells as an accessory.
Camera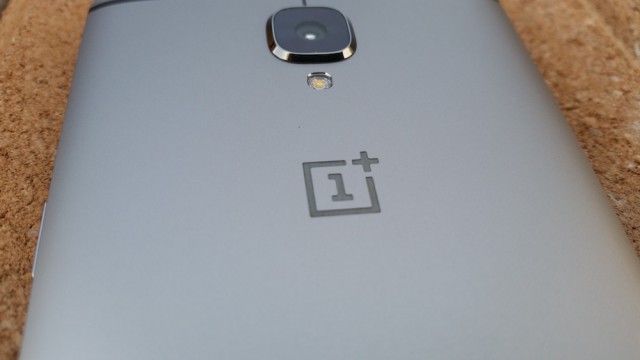 On the back of the OnePlus 3 there is a 16MP camera with an f/2.0 lens and optical image stabilization that delivers excellent results. I have found it to work great in daylight and perform well in low light as well. Autofocus is quick enough when taking casual snaps, though if you want to capture faster moving subjects -- like pets -- you can resort to burst mode to find a shot that works.
The user experience is helped greatly by the camera app, which is extremely easy to use. Everything that you need is available at your fingertips and if you want to play around with the settings you can try shooting in a manual mode, which gives you control over things like ISO, shutter speed and white balance.
Normally, the OnePlus 3 shoots in an automatic HDR mode but there is also a high quality mode that you can try for the best results. Out of the box though is how most of us will take photos and it does not disappoint, as you can probably tell. Check the gallery below for some samples.
When it comes to videos there is a huge difference in quality between 1080p and 4K (both at 30FPS). Videos recorded in 4K look so much better compared to those in 1080p that I am tempted to always record in the higher resolution. The fact that there is 64GB of storage makes it easier to swallow the larger file sizes -- though if you run out space you should know there is no microSD safety net.
The difference likely comes from the bitrates. Whereas 4K videos have a bitrate of just under 54Mbps, 1080p videos are shot with a bitrate of nearly 20Mbps. There is more than twice as much information captured in 4K videos, which explains why I prefer them to their 1080p counterparts.
The optical image stabilization does a fairly good job to keep the footage stable; you get the best results when holding the OnePlus 3 as steady as possible, of course. When walking you can see both the optical and electronic image stabilization at work.
Performance
The OnePlus 3 feels effortless when dealing with day to day tasks, thanks to a high-end processor and 6GB of RAM. It is one of the few smartphones on the market to have this much memory -- and it is fully capable of taking advantage of it. Everything opens and loads quickly, switching between apps is done right away, and there is no lag to speak of. As far as performance goes, the OnePlus 3 seems to be effortless.
The massive amount of RAM is worth discussing, as it is one of the main selling points. During my time with the OnePlus 3 I have used, on average, about 35 percent of the available memory, which is quite interesting because I expected it to be much higher.
OnePlus seems to have done a good job with the memory management in OxygenOS 3, as you can tell, leaving lots of memory free for apps to take advantage of. This makes OnePlus 3 a truly future-proof device, seeing that it is nowhere near the limit at this point.
You might expect that, with a metal build and such a fast processor, the OnePlus 3 can get quite hot, but in my experience it actually does not get past what I would consider warm. The only time that I noticed it to get hot to the touch was when I recorded 4K videos -- and even then it was isolated to the area around the camera, so it will not get in the way of you using it.
Battery Life
With a 3,000mAh battery and a high-end processor, the OnePlus 3 is well equipped to deliver solid battery life. During my time with it I have seen anywhere between two hours of screen-on time with well over two days of standby and four hours of screen-on time with over a day of standby. I think that's pretty good.
Your mileage may vary. I kept the OnePlus 3 on 4G LTE while I was out and Wi-Fi at home. I am sure that you could see battery life improving considerably by switching to a slower cellular connection and connecting to Wi-Fi while on the go, but for me that is not a good option everywhere I go.
When the non-removable battery runs low you can set a battery save mode to kick in, which disables certain features and makes some configuration changes to keep you going for a bit longer. I do not think it is as aggressive as it could be, but it is a nice option to have when approaching 15 percent or five percent battery left.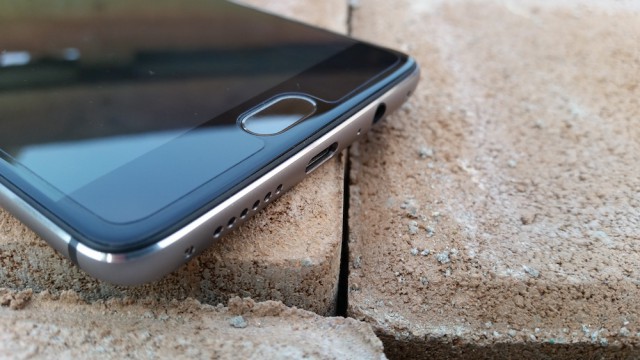 OnePlus 3 is among the few (probably the only) smartphones to have a Qualcomm Snapdragon 820 processor but no Quick Charge support. Instead, you get Dash Charge which gives you a charge of over 60 percent in half an hour. It is worth noting that this technology requires the original cable and charger to work, so if you plan on using another cable and/or charger you will have to get used to the standard rate of charging.
Software
OxygenOS 3 is another solid part of the OnePlus 3 user experience. OnePlus, as it has accustomed its fans, has added few customizations to Android 6.0 Marshmallow, making the distribution feel really close to what you can find on a Nexus device.
There are few OnePlus apps installed out of the box, the launcher is clutter-free, the app drawer is simple, and the Settings menu is easy to navigate. You can search for individual settings, but I recommend you take the time to go through all of the sub-menus to get a good idea of what the OnePlus 3 has to offer.
My favorite things are the dark mode, which changes the Settings menu to a black background, and the gestures that let you double-tap on the display to wake the phone and draw a V on it to turn on the flashlight (LED flash at the rear). You can also switch to on-screen buttons if you want, but personally I find the capacitive buttons work best.
So far, OnePlus has delivered a significant number of software updates to improve OxygenOS 3, the most-recent of which bumps up the version number to 3.2.4, considering it only launched a few months ago. It is a good sign, but the true test will be to see how quickly it gets upgraded to Android 7.0 Nougat, which Google just announced.
Conclusion
It is hard to find something not to like about the OnePlus 3. It is an impressive smartphone that you can get used to and enjoy right away. The OnePlus 3 offers everything that you can want for $399, and possibly more, and it is, without a doubt, one of the best smartphones that you can get this year.
Should you get it? There is no question about it -- absolutely!