Minecraft arrives on Apple TV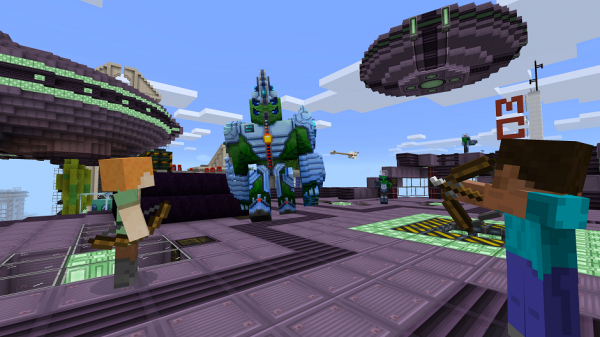 We knew that Mojang would bring Minecraft to Apple TV before the year's end, as the seriously popular game was previewed by Tim Cook during the MacBook Pro event earlier this year. And now, days before Christmas, it's finally here.
Minecraft launches on Apple TV with nearly all of its features intact. The game lacks support for Realms and Xbox Live, but includes seven DLCs "for a limited time".
Mojang says that the Apple TV edition, which can be had for $19.99, includes the Ender Update. It bundles the Cartoon, Festive 2016, Natural and Plastic mash-ups and the City Folk, Holiday 2015, and TownFolk skin packs.
The Ender Update, which arrives alongside the Apple TV app, includes a whole host of changes, like support for world templates, exit portal and end gateway, end poem, dragon head, and more. You can read the changelog here.
If you want to check Minecraft out on your Apple TV, you should know that the game is rolling out "in all regions". So, if you don't see it yet, give it a couple of hours until it's listed on your device.