New York City gets 'ParkNYC' parking meter mobile payment app for Android and iPhone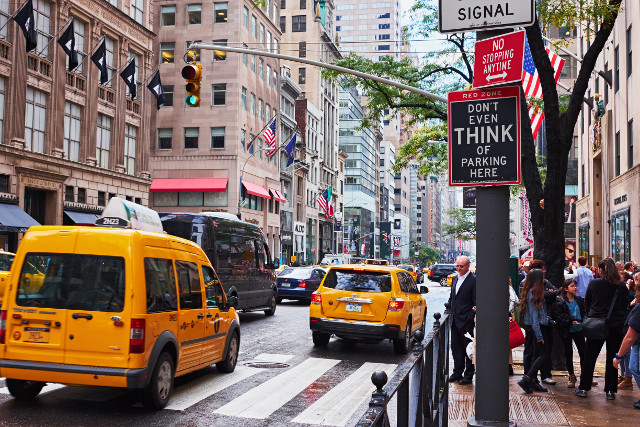 New York City is a wonderful place to visit. There are countless great restaurants, not to mention museums, Madison Square Garden, and of course, Broadway shows. True, it is a very expensive city, but it is totally worth it for the culture.
One of the worst things about New York City, however, is driving. Traffic is unbearable and totally chaotic -- it can be maddening. Even worse is parking your car. If you can even manage to find a spot (they are hard to find), you have to deal with meters -- some of which still use coins. Today, Mayor de Blasio announces that paying for parking in New York City is getting much more convenient. The all-new 'ParkNYC'  app for Android and iPhone lets drivers pay to park using their smartphone.
"Implemented by DOT and operated by Parkmobile, LLC, a private vendor, ParkNYC allows motorists to remotely pay for parking using an online system that links registered license plate numbers to NYPD traffic enforcement agents' handheld devices that confirm payment. Using a smartphone, Commissioner Polly Trottenberg of the Department of Transportation demonstrated ParkNYC at a metered spot in the Kips Bay neighborhood of Manhattan", says The de Blasio Administration.
Polly Trottenberg, DOT Commissioner says, "with ParkNYC, drivers no longer have to scramble for change or even walk to a Muni-Meter to get a receipt for their dashboard. With no added fees, mobile alerts that let you know when your parking session is ending, and the ability to extend a session without returning to your car, ParkNYC offers a great convenience to New York drivers. We are excited that ParkNYC will be available at every metered parking space in every borough by the end of next summer".
The Department of Transportation shares the following steps to use the new service.
Download the ParkNYC app or go to www.parknyc.org to register an account.
Enter personal information including phone number and email; create a password.
Provide a license plate number for the account and set alert/notification preferences.
Load your wallet. A ParkNYC wallet works like EZPass, and can be reloaded in increments as low as $25. Once registered, drivers may use the mobile app, internet or a toll-free number to pay for parking.
Park. After parking, enter the unique zone number for block and length of time. After confirmation, the driver is set!
Extend. If time is running out and maximum time has not already been reached, parking time can be extended without returning to the car.
How cool is that? You never have to worry about having exact change. Plus, gone is the anxiety that your meter will run out of time as you enjoy a delicious meal. You can simply renew the meter from the luxury of your smartphone. Best of all, there is no added fee or premium for using it.
If you are in Midtown, you can begin using it immediately. It will roll out to the rest of NYC by the end of 2017. Are you excited to try the ParkNYC app? Tell me in the comments.
Photo Credit: Nielskliim/Shutterstock