Unannounced ASUS C302CA-DHM4 Chromebook hits Newegg, and it looks great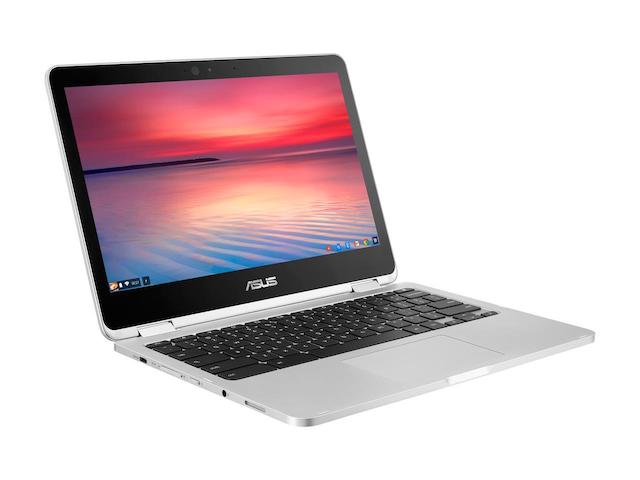 Chromebooks are very interesting laptops. They run neither Windows nor macOS, but instead, a Linux-based operating system called Chrome OS that puts a web browser on the front stage. It is not just any browser, but Google's Chrome. In other words, most apps are web-based and no other browser other than the search giant's own can be used. It makes for an easy-to use and secure platform, but it can be very limited. They definitely have their place, however.
If you have been looking for a new Chromebook with some modern specifications and features, I have some good news. An all-new convertible touchscreen ASUS Chromebook has hit Newegg. Apparently, the company has not yet announced the laptop, making it quite the surprise. Called "C302CA-DHM4", it has solid specifications, looks great, and best of all, it is reasonably priced.
As a convertible, it can also serve as a tablet, meaning the keyboard can fold around the back. While this isn't very useful for Chrome, it is very valuable if you want to use Android apps, which are now compatible with Chrome OS. It is not clear if this machine will have Android support out of the box, but if not, it should likely get it in the future.
Also cool is the fact that the Chromebook has a backlit keyboard -- very useful for those that work in the dark. It even features dual USB-C ports (also used for charging), but neither are USB 3.1 Gen 2 -- both are Gen 1, which is essentially the slower USB 3.0. If 64GB of onboard storage isn't enough, you can expand using the micro SD card port.
Luckily, this ASUS Chromebook comes with 4GB of RAM, which I consider the bare minimum nowadays. While some folks may pooh-pooh the Intel Core m3 processor as underpowered, I disagree -- it is a very capable chip. For Chrome OS in particular, I expect it to be quite nimble.
You can see some notable specs, as found on Newegg, below.
Processor: Intel Core M3 m3-6Y30 (4M Cache, up to 2.2 GHz)
RAM: 4G LPDDR3
Storage: 64G EMMC SSD
Display: 12.5-inch Touchscreen 1080p 300 nits
Size: 11.97 inch x 8.27 inch x 0.54 inch
Weight: 2.65 lbs
Battery: 39WHrs, 2S1P, 2-cell Li-ion Polymer Battery Pack
USB: 2 x USB3.1-Type C (Gen1)
Audio: 3.5mm
Wireless: 802.11ac, Bluetooth 4.2
This slideshow requires JavaScript.
Want to buy the ASUS C302CA-DHM4 Chromebook? You can get it immediately here. At $499, it is reasonably priced given the features, specifications, and beautiful design.
UPDATE: Newegg has since pulled the product from its store. Too little, too late!