Download Windows 10 themes from the Windows Store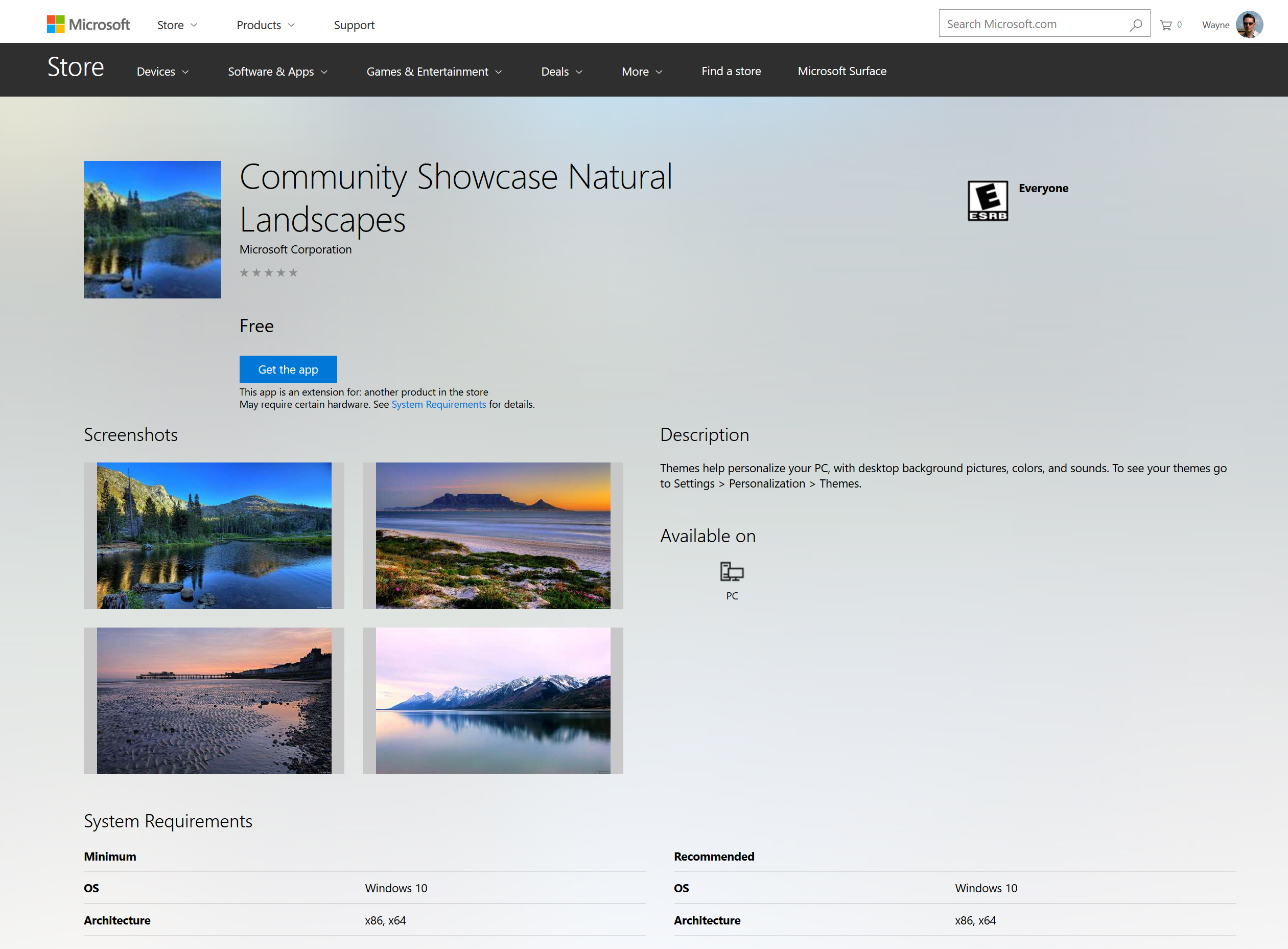 If you want to download official themes for Microsoft's operating system you can do so at the moment by going here, and choosing the theme you want from a selection of categories including Featured, Animals, Games, Movies, Places & Landscapes, and Panoramic. There are also 'Compatible with Windows 7' and 'Compatible with the new Windows' categories.
In Windows 10, you can also go to Settings > Personalization > Themes > Themes Settings, and click 'Get more themes online'. However, there's now another way to get Windows 10 themes, and that's from the Windows Store.
Microsoft describes themes as a combination of desktop background pictures, window colors, and sounds.
In order to download themes from the store, for the moment at least, you need to be a Windows Insider as this is something that will be introduced to the masses in the forthcoming Creators Update.
SEE ALSO: Windows 10 Creators Update Build 14986 ISO images available now
To see the available themes, go to the Windows Store by clicking here. While you can browse the selection, and even get to the point where you can click the 'Get the app' button without being an Insider, you won't be able to install a theme.
If you are an Insider, however, all you need to do is click that button, then click on Get, and it will install.