Edit video in 4K for free with OpenShot 2.2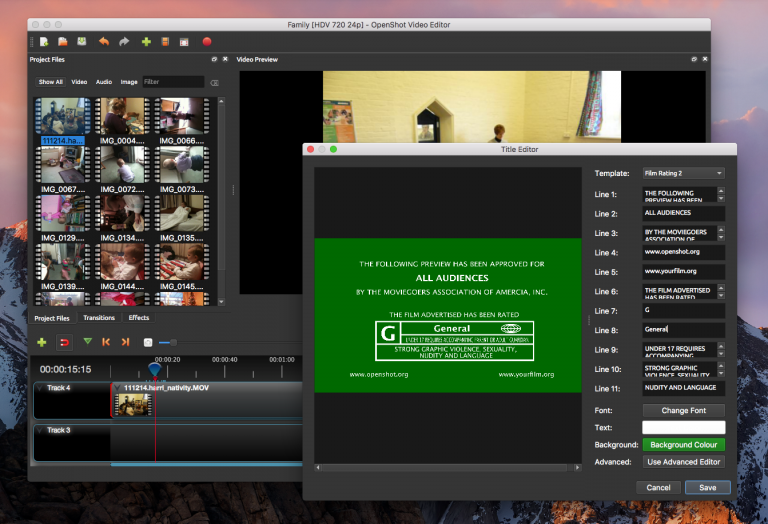 The future is Ultra HD, or 4K as it's known to its friends. Ultra HD TVs and displays are slowly coming into the mainstream, and of course they're being joined by 4K-capable cameras. But how can you edit that 4K video feed without having to splash out on expensive software?
The answer lies with OpenShot 2.2, the free (and open source) video editor for Windows, Mac and Linux. It's now capable of supporting 4K video editing, giving you all the tools you need to produce slick home video that looks great on your big-screen TV.
OpenShot 2.2 opens with key improvements to its performance and caching capabilities, which are major pre-requisites before attempting to support ultra HD video editing. Performance has been improved up to 10 times over the previous release (2.1), which means it's practical to add large images to the timeline due to optimization.
More critically, editing HD video all the way up to 5K has been vastly improved, thanks to a brand new caching engine. This supports both memory and disk back-ends depending on your needs -- configure it under Preferences > Cache.
Keyframes have been enhanced, with support for CSS syntax tweaked to allow a percentage-based approach to setting its curve handles. 28 curve presets have also been added for common scenarios such as easing in or out, bouncing and so on. Improved frame detection and rendering color frames on the timeline have also been added.
Version 2.2 also promises to have fixed critical bugs related to seeking, missing frame detection and AVPacket scope, which should improve stability, particularly on slower systems. Support for real-time error reporting has also been added.
OpenShot has also shifted its distribution center to GitHub and integrated torrents into the build server to help further balance demand while reducing costs.
The OpenShot project is funded with the help of a KickStarter campaign, which helped move it from the Linux platform to run on Windows and MacOS too. One new feature added to OpenShot 2.2 at the request of its backers is additional title templates, including both movie and TV ratings.
The update is rounded off with a number of other minor tweaks and bug fixes, including new 2.5K and 4K profiles, plus the fact preferences are now saved automatically when the dialog is closed, persisting even if a crash occurs.
OpenShot 2.2 is available now as a free, open-source download for Windows, Mac and Linux. Those wishing to support the project can do so via donations or Patreon.