Acer's insane Predator 21 X gaming laptop costs nearly as much as a new car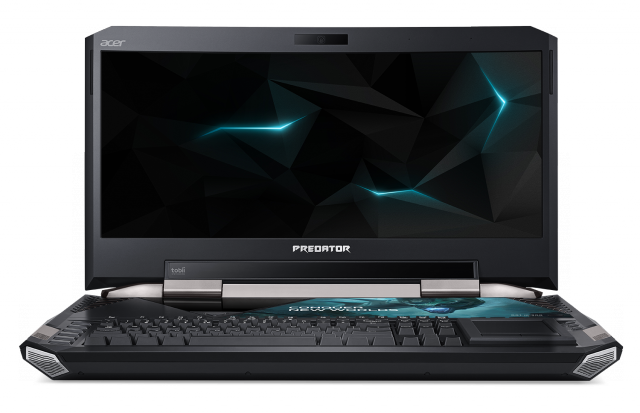 It may be hard to believe, but Acer has a gaming laptop that is almost as expensive as a new car. It's called the Predator 21 X, and it has the craziest design and most-impressive specs sheet that I have ever seen. The price? It will be offered for a jaw-dropping $8,999 in the US and €9,999 in Europe.
Acer actually unveiled the Predator 21 X at IFA 2016, but only chose to reveal the price and availability right before CES 2017 kicks off this week. So, what exactly makes it so special to warrant that price tag?
Well, you only need to look at the image above to realize that the Predator 21 X is massive. And, indeed, as its name suggests, it has a huge display, specifically a 21-inch curved IPS panel -- with a resolution of 2,560 by 1,080. We typically see curved screens on large desktop monitors, but Acer thinks that one could work on a gaming laptop too. It remains to be seen whether that's the case, though I have a feeling there won't be many customer reviews to know for sure.
Inside, the Predator 21 X has a seventh-generation Intel Core i7-7820HK Kaby Lake processor and dual Nvidia GeForce GTX 1080 GPUs in a SLI configuration. With a whopping 64GB of RAM, room for five storage drives and Thunderbolt 3 ports, it looks to be pretty future-proof.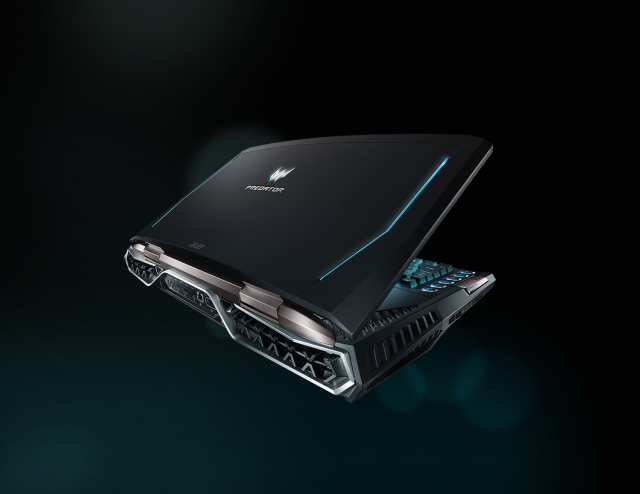 There are five fans to cool it down and nine heat pipes. Acer also says that it has something called Dust Defender, which implies that it's designed the Predator 21 X so that it doesn't let (much) dust in. And that is, obviously, not all that the Predator 21 X has to offer.
The Predator 21 X also has a customizable keyboard, that is full-sized, with Cherry MX Brown switches, programmable backlit keys, and a keypad that can turn into a Precision Touchpad when it's flipped over. There is an audio system inside, with four speakers (two midrange and two tweeters) and two subwoofers to provide what Acer calls "Hi-Fi quality sound".
There is a Tobii eye-tracking camera on the device, with support for Windows Hello. Also, you get Skype for Business Certification, which Microsoft says it enables you to "communicate with crisp and lag-free quality, and also allows for clearer, higher quality audio and a great Cortana with Voice experience".
Acer lets buyers make the Predator 21 X their own, by giving them the option to add a design, flag, and have their name laser-engraved on the "maintenance panel". Considering how much it costs, you might as well go all-in, because it's unlikely to be a huge second-hand market for it.
It will be available next month in North America, Europe, Middle East, and Africa.