A closer look at Qualcomm's new Snapdragon 835 flagship mobile processor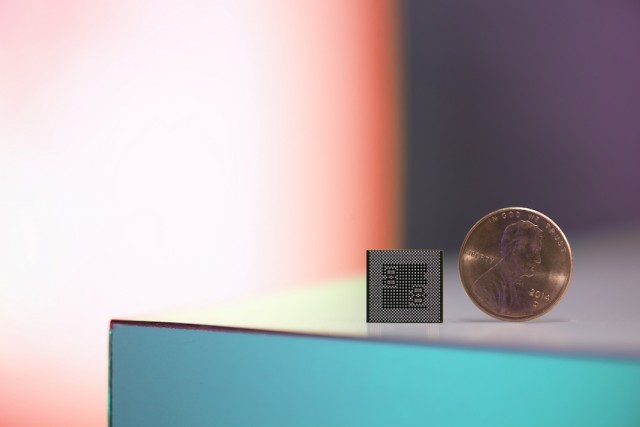 Qualcomm announced the Snapdragon 835 last year, but at the time it did not reveal much about what's new in its latest flagship mobile processor. Today, right before CES 2017 officially kicks off, the US chip maker is giving us more information about improvements it introduces.
We know the basics: the Snapdragon 835 is Qualcomm's first mobile processor built using the 10nm FinFET manufacturing processor, comes with Quick Charge 4, real-time thermal management, and is, as you might expect, faster and more energy-efficient than the previous range-leader, the Snapdragon 821. Now, let's take a closer look at the changes in the new flagship.
Straight off the bat, Qualcomm mentions that the Snapdragon 835 will indeed power Windows 10 devices and offer support for "legacy" software -- Windows, x86 programs like Microsoft Office and Adobe Photoshop. I talked at length about this in a previous article, which you can read by opening the link in this paragraph.
Now, let's talk about what sort of performance improvements we can expect to see coming from the previous flagship. In terms of battery life, the Snapdragon 835 is said to use 25 percent less power. When it comes to graphics, it performs 25 percent better in 3D rendering and supports up to 60 times more colors using the Adreno 540 GPU.
It is also said to handle 4K UHD (HDR10) video, 10-bit wide color gamut displays, 3D audio, and VR/AR motion tracking with six degrees of freedom. 4K video recording can be done at 30FPS, while playback can be performed at a maximum of 60FPS.
The Snapdragon 835 features an octa-core Cryo 280 CPU. Four cores can run at 2.45GHz while the other cores, which are meant for low-power scenarios, are clocked at up to 1.9GHz. Qualcomm does not say exactly how much faster it is than the one in the Snapdragon 821.
The modem, an X16 LTE unit, supports Category 16 LTE downloads and Category 13 LTE uploads. That means Gigabit downloads and 150 Mbps uploads, which is way faster than before and more than the vast majority of networks can currently offer. However, Qualcomm says that we will see support taking off this year.
The 2x2 11ac MU-MIMO drops Wi-Fi power consumption by 60 percent and the size by 50 percent compared to the version in the Snapdragon 820. There's also 802.11ad Multi-gigabit Wi-Fi, which peaks at 4.6 Gbps, and Bluetooth 5. Qualcomm's Location supports GPS, GLONASS, BeiDou, Galileo, and QZSS.
The Snapdragon 835 also features improvements in the audio department. There is an Aqstic WCD9341 codec and "audiophile grade" DAC with an SNR of 115dB, -105dB THD+N, native DSD playback, and 32-bit/384kHz support. It offers aptX and aptX HD Bluetooth audio with a 200 percent improvement in power.
Qualcomm also addresses security with the Snapdragon 835, which features SecureMSM hardware and the Haven platform to offer support for fingerprint, eye and face-based biometric authentication. It can be used for both login and mobile payments.
There is also a Hexagon 682 DSP, which offers support for TensorFlow and Halide frameworks, and a Spectra 180 camera ISP, which lets manufacturers use modules with a resolution as high as 32MP for a single-module setup or 16MP for dual-module setups.
Last but not least, Qualcomm says that the Snapdragon 835, which is now in production, will be available, as expected, in commercial devices in the first half of the year.