How will ARM support impact Windows 10?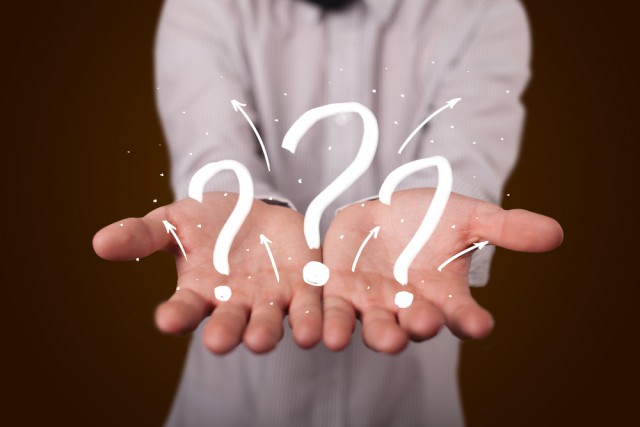 Microsoft can be surprising at times. After ditching Windows RT, the software giant has announced that it is working with Qualcomm to bring ARM support to Windows 10. In practice, that means that we will see Snapdragon-powered machines running Microsoft's latest operating system which, and this is key, can run proper x86 software.
Windows RT did not have that, as it was limited to apps available from Windows Store. And we all know how that worked out. However, x86 software on Snapdragon-powered Windows 10 devices can be seen as a game-changer as, in theory, it could pave the way to running resource-intensive programs, like Adobe Photoshop, on smartphones. And I am talking about the true Photoshop, not some dumbed-down mobile version. That could be huge, no doubt.
Snapdragon Benefits
Another major benefit to having support for Snapdragon processors in Windows 10 is that companies that produce Windows hardware will be able to provide devices with competitive cellular support. One of the main reasons why you see Qualcomm's chips in many high-end devices is because of the radios, which offer a high level of performance and compatibility on all sorts of network types across the globe.
Cellular support on Windows 10 machines has been limited so far, not least because vendors have placed little importance on having the necessary hardware inside. Few devices actually provide cellular connectivity out of the box, so for the vast majority of Windows 10 users that means getting some sort of dongle to make up for it.
Now there is no guarantee that every Windows 10 machine with a Snapdragon chip will have cellular connectivity, but it will be so much easier for vendors to provide it in the near future, because Qualcomm's chips are designed to be offered in such a combination thanks to their development on the mobile side.
Speaking of processors, what Microsoft does not really want you to know is that support for Snapdragon processors will not be backwards-compatible -- because support will start with the upcoming line of Snapdragon chips. The previous -- and current -- generations are likely not as powerful to drive such powerful software as well as they should.
The first devices to come in such a configuration will be powered by Snapdragon 835 processors, which will be top of the line -- meaning, very powerful in their class -- and super expensive. It will be available starting in the first half of 2017, so we shouldn't expect any Windows 10 devices powered by ARM chips until then.
In practice, at least until its performance capabilities trickle down the Snapdragon line, you will not see Windows 10 devices with mid-range or entry-level ARM processors anytime soon -- basically, no mid-range or entry-level prices either. That is to be expected, given the amount of processing power needed to drive x86 software, but it is one of those asterisks that really needs to be looked up.
Which Devices Will Benefit the Most?
If we are talking about form factors, I believe that the category that can benefit the most from this support is laptops. Why? Because Windows laptops haven't traditionally been great in the battery life department. With a Snapdragon chip under the hood, vendors can really give competitors -- Macs, in particular, which are strong here -- a run for their money.
Laptops are also the sort of devices that can benefit from the smaller dimensions required to house an ARM chip. There is no need for fans -- or, there shouldn't be -- so vendors can come up with slimmer, smaller, more portable designs. Think MacBook-level, but with Windows 10 on it and, hopefully, more ports.
Some might be inclined to believe that having support for Snapdragon chips will enable Microsoft to basically kill Chromebooks. However, I do not think that will happen, because Chromebooks have gained ground thanks to the user experience and low cost they provide, not their makers' choice of processors. Changing the main guts will not change the reasons why Chromebook users buy Chromebooks instead of Windows 10 machines.
We should not ignore the enterprise potential either, because this will enable Microsoft's partners to produce some devices with specific functions for enterprise use that will be very energy-efficient. Think of an ATM machine. It does not need to have a beefy processor behind it. An ARM chip could be more than enough in this case. Its energy consumptions will be low while idling, yet when the time comes to give you some cash it will have the power needed to handle that (light) load.
Similarly, you could see ARM chips in handheld devices meant for, for example, factory workers -- they could only need to use such devices for inventory and other such light tasks. In that case, having an ARM chip could extend the battery life greatly, make the devices easier to carry but still give users access to Windows software, like Excel.
What About Smartphones?
At the moment, it is a bit hard for me to imagine that Microsoft will use this support on Windows 10 smartphones. The software giant has basically given up on this market, because it is really, really hard to attract consumers with anything other than Android or iOS and also because the market does not leave much room for growth at this time.
To win, you have to gain ground at someone else's expense. And it is hard to do that unless you have a really long-term mindset. And, even so, you still have to be aware of the fact that most people are not looking for Microsoft Office or Adobe Photoshop on their smartphone. They are looking for apps that work well on small form factors, and there are millions of them already -- some of them pretty good for what most people need.
Having the potential to run such software will, no doubt, appeal to some -- but smartphone vendors do not build for small groups of buyers, they build for the masses. And there are other things to keep in mind as well, some of which I will discuss below, starting with the storage space.
Such devices are typically equipped with small storage chips, which do not leave much room for big programs -- like x86 software typically is. And if we do have smartphones with lots of storage, they typically cost a lot of money as they are targeted at high-end buyers.
Some might say that this could be solved with a microSD card, but it is not that simple. Storage expansion, while convenient, also comes with a performance limitation, if fast-enough cards are not used. And, at this point in time, UFS is what we are heading towards. It will provide major benefits, but it will also add to the overall cost.
Looking at other form factors, like desktops, ARM support could also do great things for upcoming Windows 10 devices. Yes, people do not buy as many desktops as they used to, but those who still want to will surely appreciate the lower energy bills and smaller dimensions that cases could have. Certainly, ARM processors will not appeal to gamers, but they could appeal to the consumer wanting a small and elegant all in one on their office desk. In that case, it would certainly be possible to deliver a very slim device.
Performance Toll
There is a lot of speculation about what this means for Surface Phone. And, really, I cannot comment on that, because, first of all, the Surface Phone is a rumor at this point, and it is really silly to talk about how something that has not happened yet -- commercial availability of ARM support on Windows 10 -- will impact something else that has not happened yet also -- a Surface-branded smartphone.
But one thing is clear. The potential limitations that Windows 10 will have on ARM-powered smartphones will apply to the Surface Phone as well. We will see what those are later down the road, but, right now, I would like to discuss the performance aspect. You see, Microsoft may have shown us a glimpse of the future here, but we really don't know how smooth that future will be.
As much as Microsoft or Qualcomm would like you to believe, it is not easy to match the performance of Intel processors with ARM chips. Intel processors can natively power x86 apps, but ARM chips cannot. If they could, Microsoft would introduce support right away.
Microsoft is, no doubt, working hard to make sure that there will be a performance penalty that is as low as possible, but, fact of the matter is, we have no idea whether, in real life, things will be on a similar level. Microsoft has provided a demo, showing Photoshop on an ARM device running Windows 10, but that is just that, a demo.
And have you seen a demo that is prepared in advance be terrible? Because I have not. Same thing with game trailers, they're impressive to get you hooked. Whether the games live up to the promise is another matter altogether.
Support for x86 software on Snapdragon-powered Windows 10 devices will come through an emulator. That is basically an additional interface which will enable the processor to do what the program needs it to do, but not without taking its toll on the performance capabilities of the machine.
And, while we are on the topic of performance requirements, let's keep in mind that when you run big software you also go through the battery really fast. Laptops can house big batteries, because they are large enough, but smaller devices do not have nearly as much room. Tablets, perhaps, but they would have to be Surface-sized. Smartphones, on the other hand, do not deliver great battery life when they run ARM-designed apps, let alone when there's an emulator to run and the x86 programs themselves.
Expectations, Expectations, Expectations
It is important to note that much of what we're talking about here is many, many months away, and lots of things could change until then. That's why it is also extremely important to not overhype what the Snapdragon support could do for Windows 10.
Microsoft should contain people's expectations, because if something will not work as expected its experiment could follow Windows RT's path. We have to be realistic and give the software giant and Qualcomm time to work through all the issues, because, surely, there will be some major problems to be resolved until support for Snapdragon processors on Windows 10 can be fully ready for prime time.
Maybe Microsoft and Qualcomm will not get it right the first time, but the two companies could certainly keep at it and deliver something that is truly impressive later down the road. No matter what happens, at this stage it is too soon to say how it will impact the markets Windows plays in.
Could this be a revolutionary move? Certainly! But it could also mean close to nothing. Only time will tell.
Photo Credit: Shutterstock/ra2studio