Huawei Mate 9 Android smartphone comes to USA with Amazon Alexa voice support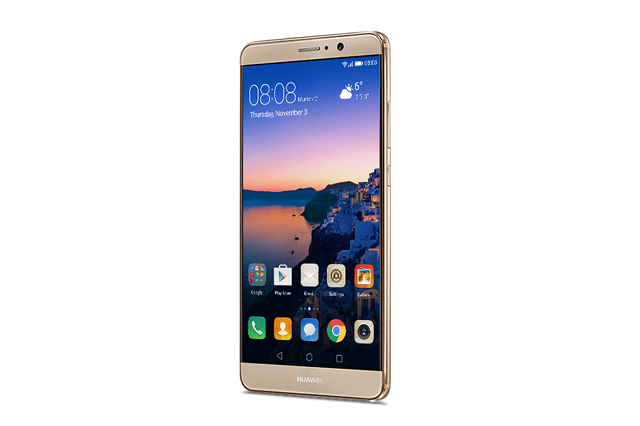 Huawei has been working very hard to make an impact in the USA, and its efforts are paying off. Its products are well-received, offering elegance and power at affordable prices. Quite frankly, the company's MateBook was my favorite Windows 10 computer in 2016.
Now, the company is bringing its Mate 9 flagship to the USA -- starting tomorrow. While the previously announced 5.9-inch 1080p smartphone looks impressive, there is a software aspect that is arguably more exciting -- support for the Amazon Alexa voice assistant is coming.
"Available in early 2017, access to Amazon Alexa will be pre-installed in an app on Mate 9, providing customers with a natural, convenient user interface to perform tasks and get information. For existing Mate 9 owners at that time, it will be available by over-the-air update. Huawei and Amazon will collaborate to develop rich voice activated consumer experiences for mobile users," says Huawei.
Speaking of the processor, the company says, "The Kirin 960 is the world's first chipset to feature an ARM Cortex-A73/A53 Octa-core CPU and Mali G71 Octa-core GPU. The CPU delivers the best multi-core performance among all smartphone SoCs, while reducing power consumption by 15 percent. Compared to its predecessor, the GPU boasts a 180 percent performance uplift and a 40 percent improvement in energy efficiency. The Kirin 960 also takes full advantage of the pioneering Vulkan graphics standard on Android 7.0, increasing graphics performance by up to 400 percent".
To learn more about the Huawei Mate 9, you can read our previous coverage here. If you want to buy it tomorrow, be sure to visit popular retailers such as Best Buy, Newegg, and Amazon. You can choose between Space Gray and Moonlight Silver colors, with both costing $599. Sadly, the other colors -- Black, Champagne Gold, Mocha Brown, and Ceramic White -- will remain exclusive to markets outside the USA for now.