My favorite tech items of 2016 [Brian]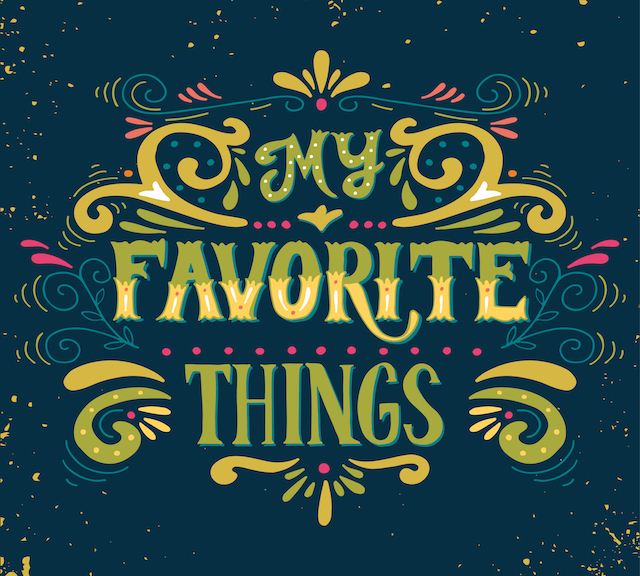 Today is New Year's Eve, and while all the cool kids are out partying, I am sitting here reflecting on my favorite tech products of the year. Yeah, I'm a nerd.
Believe it or not, 2016 saw me getting deeper into Apple's ecosystem (I still love Linux and Windows 10, though). I continue to love the iPhone 6s Plus, iPad mini 4, and Apple TV I bought in 2015, but this year, I added AirPods and a MacBook Pro. One of those Apple products was quickly returned, while the other is my overall favorite. Can you guess which is which?
MacBook Pro 13-inch with Touch Bar
The AirPods quickly went back to the store, as I explain here. The MacBook Pro, however, has been excellent -- my overall favorite tech product of 2016! I only received it in December, but it has already made big impact on my life. It is without a doubt, the best laptop on the market today. The keyboard is revolutionary, as it actually improves my typing. At first, I thought I would hate the shallow keys, but now I cannot imagine using anything else. Seriously folks, give it a chance -- you may love it.
The trackpad on Apple's newest laptop is second to none. Force touch is truly useful, and normal tasks like scrolling and clicking are a dream. Touch ID is a great feature, although Windows machines have had biometrics for a while. The touch bar is actually really cool, albeit limited -- for now. Once developers embrace it more, it will become indispensable.
Battery life is wonderful for me so far, as I seem to average about 10 hours with normal use. I chose the 13-inch with Touch Bar, Core i5 processor, 16GB RAM, and 256GB storage. Some people have complained about battery drain, but I am satisfied.
Overall, I am in love with my first-ever Mac. Expect a full review in January.
Huawei MateBook Windows 10 tablet/laptop
This is my absolute favorite Windows device of 2016. It impressed me so much, that I am excited to see what Huawei does in 2017 -- they are a company to watch. I reviewed the machine here, and recommended it highly. You can read an excerpt from that review below.
The MateBook is for someone who has modest needs, such as office work, movies, music, web surfing and casual light-weight games from the Windows Store, but wants it in an elegant laptop that is also a tablet. In other words, regular work and consumption -- perfect for the typical home user and office worker. For those on a budget, it can be a great desktop too, killing 3 birds with one stone. Small businesses in particular should target this as a silent workstation that is budget friendly.

If you value silence, great battery life, beautiful design and lightweight portability, this is the laptop/tablet hybrid to get. Huawei has done Windows 10 right.
LG V20 Android Smartphone
I have a love/hate relationship with Android. The operating system is good, and its Linux foundation makes it solid, but with developers still abandoning devices without updates and OS upgrades, it can be dangerous to use. Despite my concerns, the LG V20 is the one Android device that stood out to me -- it ships with Android 7.0 Nougat and has received security updates too.
Hardware-wise, it is very fast, while having essential features like biometrics and an excellent camera. It even has a removable battery and expandable storage -- something lacking on other handsets. Its useful second screen returns from the V10, making it very unique amongst a sea of boring smartphones. While I still prefer iOS on my mobile devices, if I had to use Android, I would get the V20.
Huawei MediaPad M3 Android tablet
Yeah, another Android product, surprisingly. Not surprisingly, it is another Huawei product (keep your eye on the company). A quality tablet running Google's mobile operating system is so rare, that Huawei's tablet was a very refreshing surprise. It has a gorgeous 8.4-inch display, stereo speakers, expandable storage, fingerprint reader, and a wonderful aluminum body. Again, I prefer iOS on an iPad, but Android fans wanting a tablet should buy this wonderful tablet ASAP -- it is that good.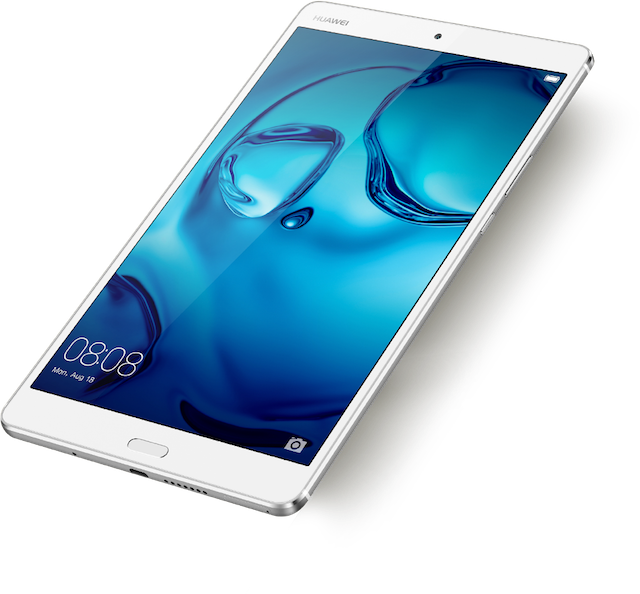 Nintendo Classic Edition
This is my favorite console of 2016, and it cost less than $100! As someone born in the 1980's, my childhood was all about Nintendo. There was probably nothing I did more as a kid than play the NES (probably why I could never run a mile too).
Since games were expensive, however, I never owned more than 10 or so games for the system -- but I had some of the best, such as Super Mario Brothers, Metroid and Zelda. This mini version of the classic console comes pre-loaded with 30 games -- owning that many titles as a kid was unheard of. In 2016, I can play them on a big TV using the included HDMI cable, and best of all, there is no need to swap out cartridges -- or blow into them.
Yes, the length of the controller cables is a disgrace, but it is still fun as heck.
Logitech K780 MultiDevice Wireless Keyboard
This keyboard is very special, as it can be paired to three devices at once, and then by pressing a button, you can select the desired device. It even features a dock/slot on the top for holding a smartphone or tablet. Imagine using it with your Windows desktop, and then by pressing a button, typing out a text message by connecting to your iPhone. It is even great for those that dual-boot their computers, as you can avoid repeated pairing when switching between, say, Windows 10 and Fedora.
That wonderful feature aside, it is a great keyboard. The round keys are not hard to use, and typing on it is a  great experience. There is even a number pad for those that want that. If you dual-boot on your computer, or do a lot of texting on your smartphone, this is a fabulous product.
SanDisk Extreme 510 Portable SSD 480GB
I am a huge proponent of cloud storage. All of my important files are on Dropbox. You know what, though? All of those same files are stored locally too. If anything ever happens to Dropbox, I know my files are safe at home. If a disaster happens to my home, I know my files are safe in the cloud. In other words, redundancy is key.
In 2016, I did not want to use mechanical hard drives at all. Instead, I leveraged a USB SSD to backup my files. The SanDisk Extreme 510 Portable SSD 480GB is my favorite because it is very small, fast, and rugged. If I need to pack it in a bag, it takes up very little room, and since it designed to be durable, I have extra peace of mind. Understandably, while 480GB meets my needs, some will find the capacity too small. If your precious family photos and such are less than 500GB, this is a wonderful choice.
It is worth mentioning that this comes with a Type-A cable, but a Type-C cable can be had from a third party for under $10, so you will not need a dongle when connecting to a newer machine, such as the MacBook Pro 2016.
Services and software
Lastly, I want to share my favorite software and services of 2016. After all, hardware is useless on its own.
Cloud Storage: Dropbox
Streaming Music: Apple Music
Social network: Twitter
Messaging: Telegram
Linux distro: Fedora 25
Mobile OS: iOS 10
Web Browser (desktop and mobile): Safari
News App: Apple News and NY Times (tie)
Password Management: LastPass
Photo Credit: Julia Henze / Shutterstock