Apple releases free Chinese New Year Nianhua folk art wallpapers for Mac, iPhone, and iPad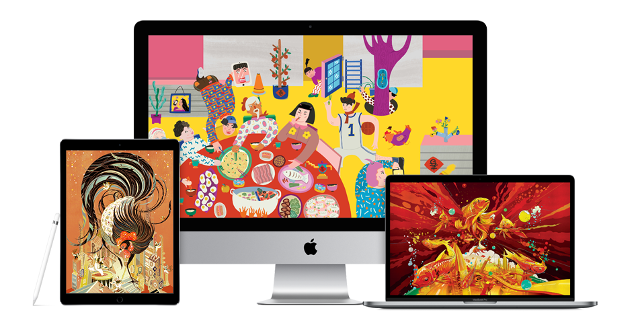 Chinese New Year 2017 starts on January 28th, and this time, the Rooster is the representative animal. On that date, there will be parties all over the world, and many collectibles featuring that fowl will be sold.
To celebrate the upcoming new year, Apple releases five free "Nianhua" folk art-inspired wallpapers for Mac, iPhone, and iPad. All of the images were created by Chinese artists using Apple hardware, such as the MacBook Pro, iMac, iPad Pro, and Apple Pencil. The software used for the creations? Adobe Photoshop, Adobe Illustrator, and Savage Interactive Procreate.
"Discover and enjoy new interpretations of traditional Chinese New Year Nianhua folk art. Using Apple products with various apps, five young Chinese artists reinvent classic motifs to deliver new year blessings with a contemporary twist," says Apple.
You can see examples of the images below. If you don't have Apple hardware, but like these wallpapers, do not worry -- you can, of course, also use them on Windows, Android, Fedora and more. If you want to download them for your laptop, smartphone, or tablet, you can download them here.
This slideshow requires JavaScript.