RockJaw Resonate -- clever design combined with quality audio [Review]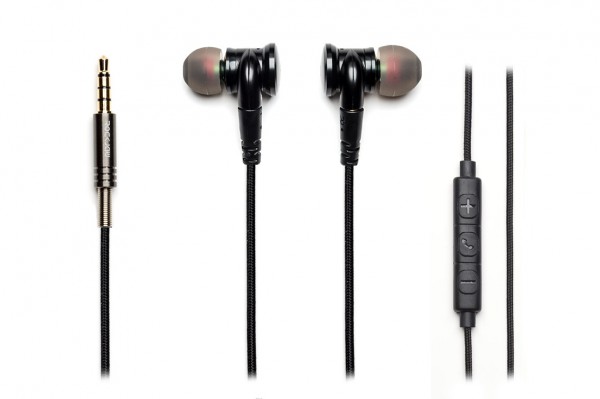 We've looked at earphones from RockJaw in the past and they've always offered a good compromise between reasonable price and a quality listening experience.
The company's latest Resonate model is more expensive than its other offerings but it does combine clever design touches with a tuneable listening experience.
The Resonate design makes use of removable filters like RockJaw's Alpha Genius model, so you can adjust the listening experience depending on your tastes.
Useful touches continue in the way you can remove the cable from the ear pieces -- they attach via MMCX (Micro-Miniature Coaxial) connectors -- a useful feature should you ever need to replace a damaged cable, switch to a longer one or simply for easy untangling. Talking of the cable, the standard one is a quality, braided design and it passes through a spring where it enters the jack plug to protect it from getting bent and damaged in use. There's an in-line microphone with volume control and pause switch too.
The ear pieces themselves are a little on the large side, with a discreet RockJaw logo on the back, but they come with seven different sizes and shapes of ear buds so most people should be able to find a comfortable fit. These include some memory foam buds which do a good job of blocking out background noise into the bargain. You also get a soft bag to keep the earphones in when not in use.
They're supplied with three sets of filters, to change these you simply pull off the ear buds, unscrew the old filter and screw in a new one. The gold colored 'Fusion' filter allows you to listen to music in its pure form with all frequencies intact. Switch to the blue 'Emotion' filter for reduced bass and more detail on the mid-range and treble. The green 'Energy' filter gives you enhanced bass without losing detail in the music.
It might seem like a bit of a gimmick, but these filters really do make a big difference to the listening experience. Which you use is down to personal choice and what kind of music you're listening to, but the Fusion filters offer a good compromise for everyday use.
At $150.43 (£124.95 in the UK) these aren't a cheap option. However, their combination of thoughtful design and a quality listening experience make them well worth considering. For full technical specs and to buy you can visit the RockJaw website.