How to set the Windows 10 lock screen photo as your wallpaper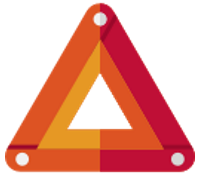 The Windows 10 Lock Screen offers an ever-changing display of top quality photos, but if you decide you like one in particular, there's no easy way to keep it around.
Lock Screen Reflection is a tiny Windows 10 tool which can help fix this by automatically setting the current lock screen image as your desktop wallpaper.
SEE ALSO: How to save Spotlight lock screen images to use as wallpaper in Windows 10
The program has no graphical interface, and doesn't need to run in the background to do its work. Simply double-click lsr.exe when you need to use it, Lock Screen Reflection updates your wallpaper, then shuts down immediately.
By default the program will stretch any images to fit your screen resolution, but if that's an issue, you're able to choose a different mode by passing a numeric value on the command line.
0 for Tiled
1 for Centered
2 for Stretched
3 for Fit
4 for Fill
Example: lsr.exe 2
If you like the image a lot you may want to keep easily accessible copy around. Add SAVE to the command line and it'll save the current lock screen image to lsr_save.jpg in the same folder as lsr.exe.
What you can't do, unfortunately, is use the Save function instead of setting the wallpaper -- it's an additional function, not an alternative, a pity as it might actually be more commonly used.
Still, Lock Screen Reflection is a hassle-free tool, tiny, portable, doesn't require any resources unless it's being used, and no-strings free, so if you're interested it's well worth the download. Take a look.
Lock Screen Reflection is a freeware tool for Windows 10.