Logitech unveils revolutionary Spotlight Presentation Remote for PowerPoint, Keynote, and more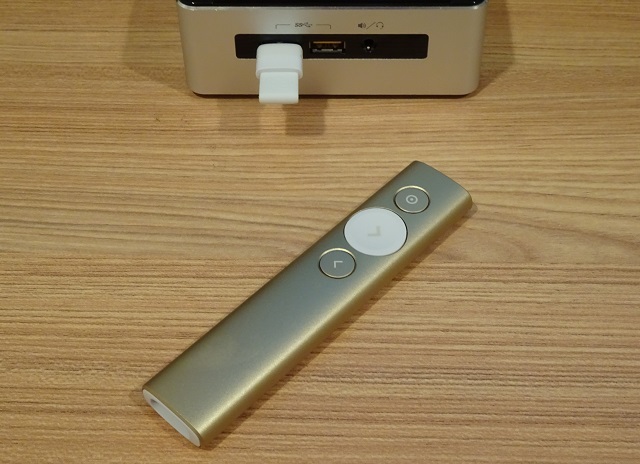 Microsoft PowerPoint or Apple Keynote presentations are often very boring, but unfortunately, they are a fact of life in the business world. If you have ever sat through a meeting that focused heavily on these slides, you have probably feigned interest and tried hard not to fall asleep. But why? Often, the data held on the screen is quite informative, but if the presenter is a bore, the presentation will suffer regardless. To make matters worse, with more and more employees working remotely, these presentations can be nothing more than slides with audio for some -- those not physically in the room with the presenter can have a lesser experience.
Logitech decided to take a look at the deficiencies of these PowerPoint presentations, with the goal of creating a tool to improve both presentations and the presenters. True, presentation remotes are one such tool that can help, but that segment was very stagnant. Today, Logitech unveils the fruits of its labor -- the Spotlight Presentation Remote. While the elegant device looks simplistic, you should not judge this book by its cover. It is a revolutionary tool for the business world that is chock full of goodness.
I've been fortunate enough to experience this device in advance -- a demo by the company and the opportunity to try it myself. From the moment I held it in my hand, I knew it was special. The body is a solid piece of aluminum, with three buttons on the face. These can be customized for many thing, but for the most part, they are used for forward, back, and media.
Besides the aluminum, you will notice a plastic rectangle on the back -- that is there to accommodate the wireless radios. After all, it would not work well if it was entirely aluminum. And boy does it ever work -- it offers 100 feet of travel from the computer! This will also help with grip -- especially with sweaty hands.
Besides physical buttons, the Spotlight Presentation Remote can detect movement -- you can adjust volume, for instance, by holding a button and physically moving the remote up or down in the air. Yeah, you will look like a presentation rock star when doing this in front of an audience. The remote can also serve as a pointing device -- you can move the cursor and do mouse clicks -- allowing you to play an embedded video, for example.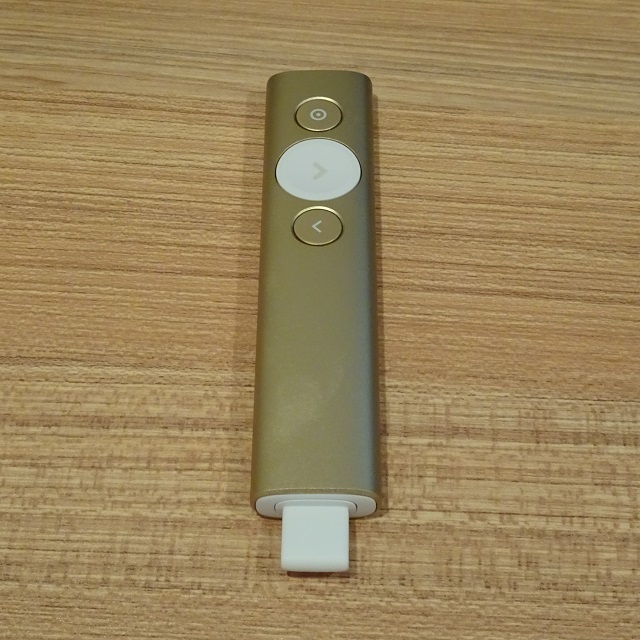 One of the coolest features is the ability to vibrate. You see, you can set the remote to vibrate at certain intervals, letting you know when you are approaching your time limit. This way, you will know when to wrap it up. Over time, this should improve the presenter's time management skills.
The real magic is the software. Available for both Windows and Mac, Spotlight has a special "highlight" feature that dims the screen except for a round overlay. It is sort of like holding a flashlight on something in a dark room. This is much superior to a laser pointer, as remote viewers can see it too. An on-screen magnifier can also be called up, allowing the presenter to increase the size of a focus. These features do not only work when presenting slides, mind you. It can be used system wide in any application, making it a great tool for training classes too.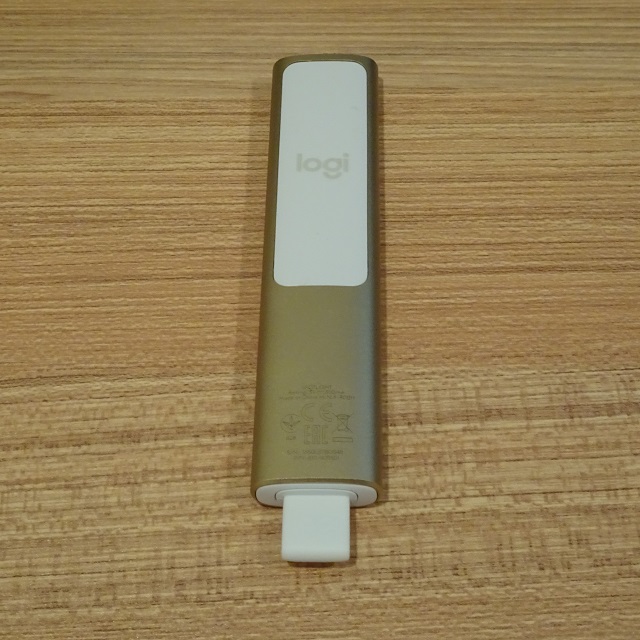 Connectivity is handled in two ways -- either a USB Type-A dongle, or Bluetooth. The dongle itself can be stored in the bottom of the device when not in use. When you want to charge the Spotlight, a USB-C port can be accessed by removing the aforementioned receiver dongle. Don't have a USB-C cable or charger? Don't worry. A Type-A to Type-C cable is included in the box. Also included is an elegant leather holster.
Speaking of battery, Logitech claims it can last 3 months on a full charge. If the battery does deplete, do not worry -- a minute of charging will get you through the entirety of your presentation. This means you should never have anxiety over the battery.
If you want to buy the Logitech Spotlight Presentation Remote, it can be yours for $129 today. It can be had in three colors -- gold, silver, and dark grey. For now, it will be sold exclusively at the Apple Store or from Logitech directly. It can be purchased at other retailers starting in March, although the silver color will remain an Apple Store exclusive.