Apple opens spaceship campus in April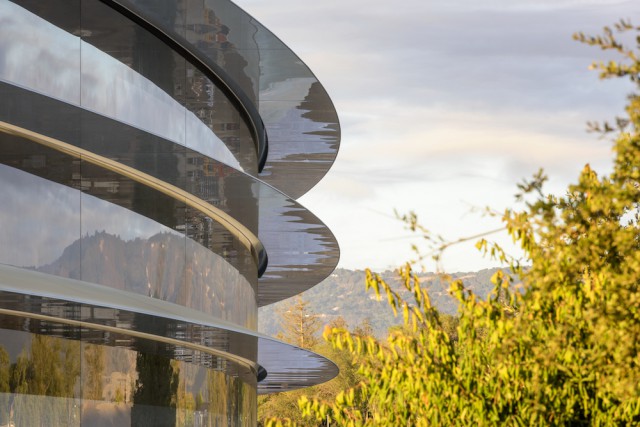 While construction of Apple's immense spaceship campus, officially known as Apple Park, will continue well into 2017, the iPhone maker today announces that the first employees will move in in just a couple of months.
In April, Apple will start moving over 12,000 people to its new 175-acre campus. The iPhone maker says that it will need more than half a year to finish this process.
Work on Apple Park started more than three years ago, in November 2013, and while Apple moves its employees, buildings and parklands will continue to be constructed. The company suggests that the construction will complete only after the summer.
"Steve's vision for Apple stretched far beyond his time with us. He intended Apple Park to be the home of innovation for generations to come," says Apple CEO Tim Cook "The workspaces and parklands are designed to inspire our team as well as benefit the environment. We've achieved one of the most energy-efficient buildings in the world and the campus will run entirely on renewable energy."
In Jobs' memory, Apple has named the theater on the campus the "Steve Jobs Theater" -- it can be seen in the photo below. Situated at one of the highest points within the campus, it opens later in 2017, and is said to have a 1,000-seat auditorium. Jobs would have turned 62 on February 24; he passed away on October 5, 2011.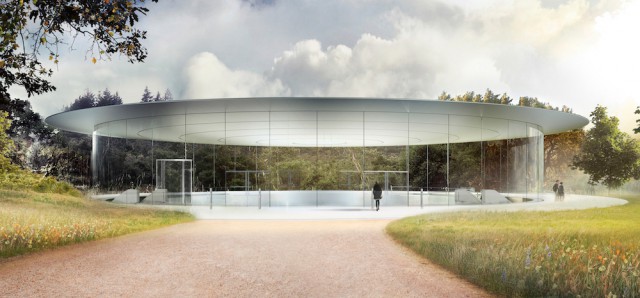 Apple says that the spaceship campus will house a visitor center, which will include an Apple Store and cafe, a fitness center for employees and an R&D center, on top of the aforementioned theater and the main building, a 2.8 million square foot ring-shaped construction (which gives Apple Park its informal "spaceship campus" moniker).
You can see the different phases of construction below, in a video Apple shared.