Google unveils YouTube TV -- live sports, unlimited storage DVR, and affordable price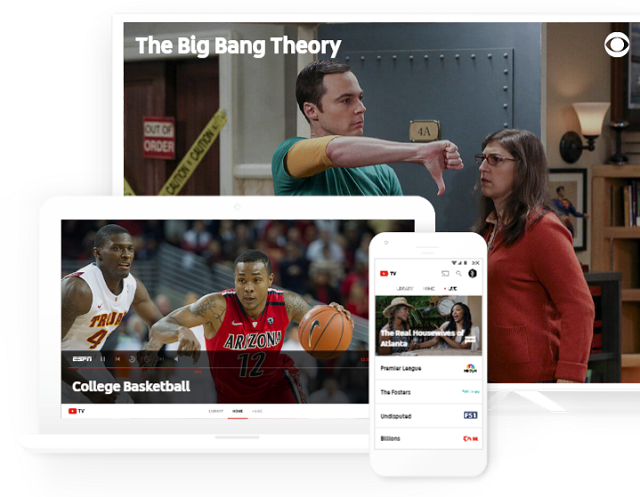 Cable television is very expensive nowadays, so many people are opting to cut the cord. Depending on where you live, you can sometimes get free over-the-air programming -- this is a great way to save money, but the number of channels is low. Another option is internet-based solutions such as PlayStation TV or Sling TV. The problem with these services, however, is the limitations, such as missing channels and a lack of some live sports.
Today, Google is aiming to be the best internet-based television provider with the all-new YouTube TV. The search-giant's new offering is very affordable, plus it has really impressive features like live sports, local channels, and an unlimited storage cloud-based DVR. You even get access to YouTube Red original shows. Unfortunately, it falls short of perfection.
"YouTube TV gives you the best of live TV, from must-see broadcast shows like "Empire," "The Voice," "The Big Bang Theory" and "Scandal," to the live sports you want. YouTube TV includes major sports networks like ESPN and regional sports networks like Fox Sports Networks and Comcast SportsNet, so you can watch your favorite NBA or MLB teams. We've also partnered with local TV stations, so you'll also get sports and local news based on where you live," says Christian Oestlien, Product Management Director, Google.
ALSO READ: People are watching one billion combined hours of YouTube videos every single day
Oestlien further says, "YouTube TV offers dozens of additional cable channels, so you won't miss out on the latest news from MSNBC or Fox News, popular shows and movies from USA or FX, kids programming from the Disney Channel or Sprout, or reality TV from E! or Bravo. You can also add Showtime, or Fox Soccer Plus to your networks for an additional charge. In total, YouTube TV gives you access to more than 40 networks, listed below."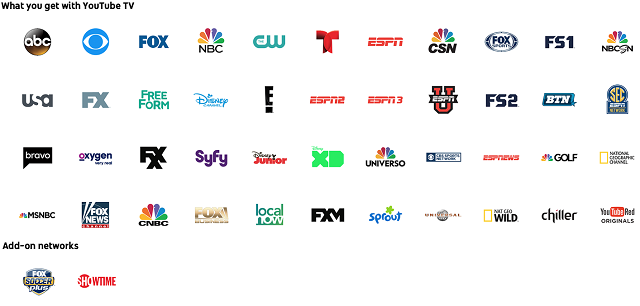 For $35, you get the television service with up to six accounts so an entire family can watch different programming at the same time. Since it is internet-based, you can enjoy the content anywhere, using the screen of your choice -- laptop, mobile (Android and iOS), or traditional television with Chromecast.
Where the service falls short, is a lack of channels. While the listing is respectable, many options are missing -- including some of my favorites. For instance, I watch a lot of TBS, TNT, Food Network, and ID. None of those are available for YouTube TV, making it a non-starter for me. While $35 is less than what I pay my cable provider, the savings are simply not worth it for me.
The other thing that makes me nervous is the promise of partnering with local sports channels. While I am sure Google can make some of those channels available, not all of them will want to join in. For instance, I absolutely love the Knicks, but I would be shocked to see the MSG channel on YouTube TV. Plus, there may be restrictions based on IP address, where you cannot watch when traveling outside of a market.
The saving grace is the fact that you can cancel at any time. I just returned from a vacation where I had no access to cable -- YouTube TV would have been a wonderful temporary option while away from home. Until Google can expand the channel lineup, however, I won't be cutting the cord.
If you are interested in being notified of when the service is available in your area, you can sign up here. Will you be signing up for YouTube TV? Tell me in the comments.