Latest Windows 10 Creators Update build has secret settings for pausing and deferring updates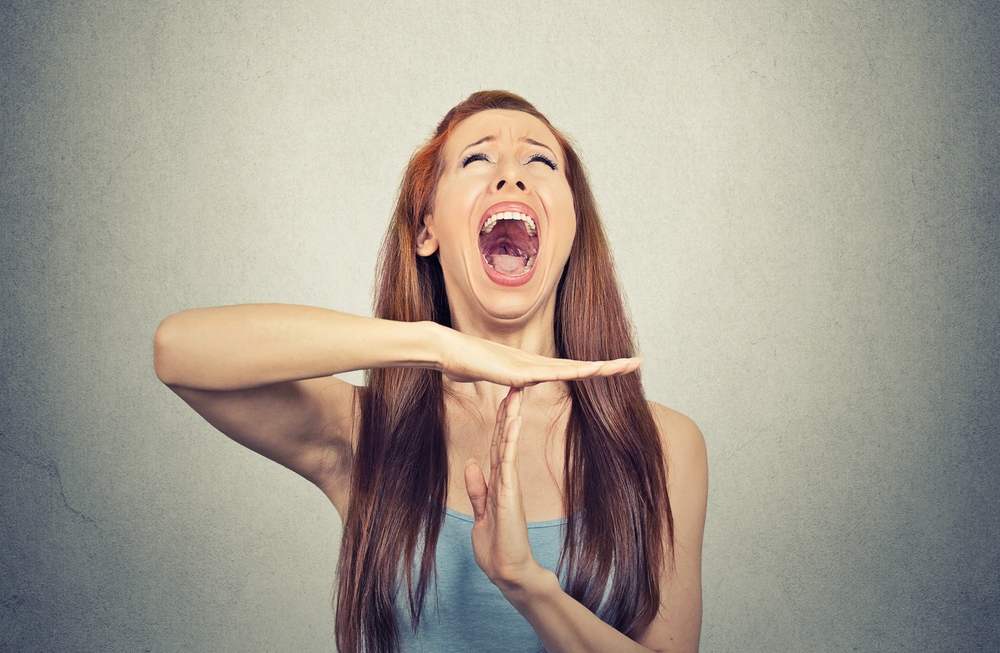 One of the most requested Windows 10 features to find its way into the forthcoming Creators Update is the ability to pause updates. That means if Microsoft pushes out a bad update, you don't have to simply accept it any more.
The Creators Update will let you pause updates for up to 35 days, but there's an option that gives you much greater control over what -- and when -- updates get installed. The intriguing thing is, this isn't visible to everyone, and even if you manage to get to see it, it may suddenly vanish the moment you look away. Here's what it does, and how to enable it.
SEE ALSO: Bad news for Microsoft as Windows 10 loses market share -- again
If you have the latest version of the Creators Update installed -- Build 15046 -- go to Settings > Update & security, and click the Advanced options link.
At the bottom you'll see the Pause Updates menu and will be able to toggle this on or off. The information for this says: "Temporarily pause updates from being installed on this device for up to 35 days. When updates resume, this device will need to get the latest updates before it can be paused again." You'll also see a date for when updates can be paused to.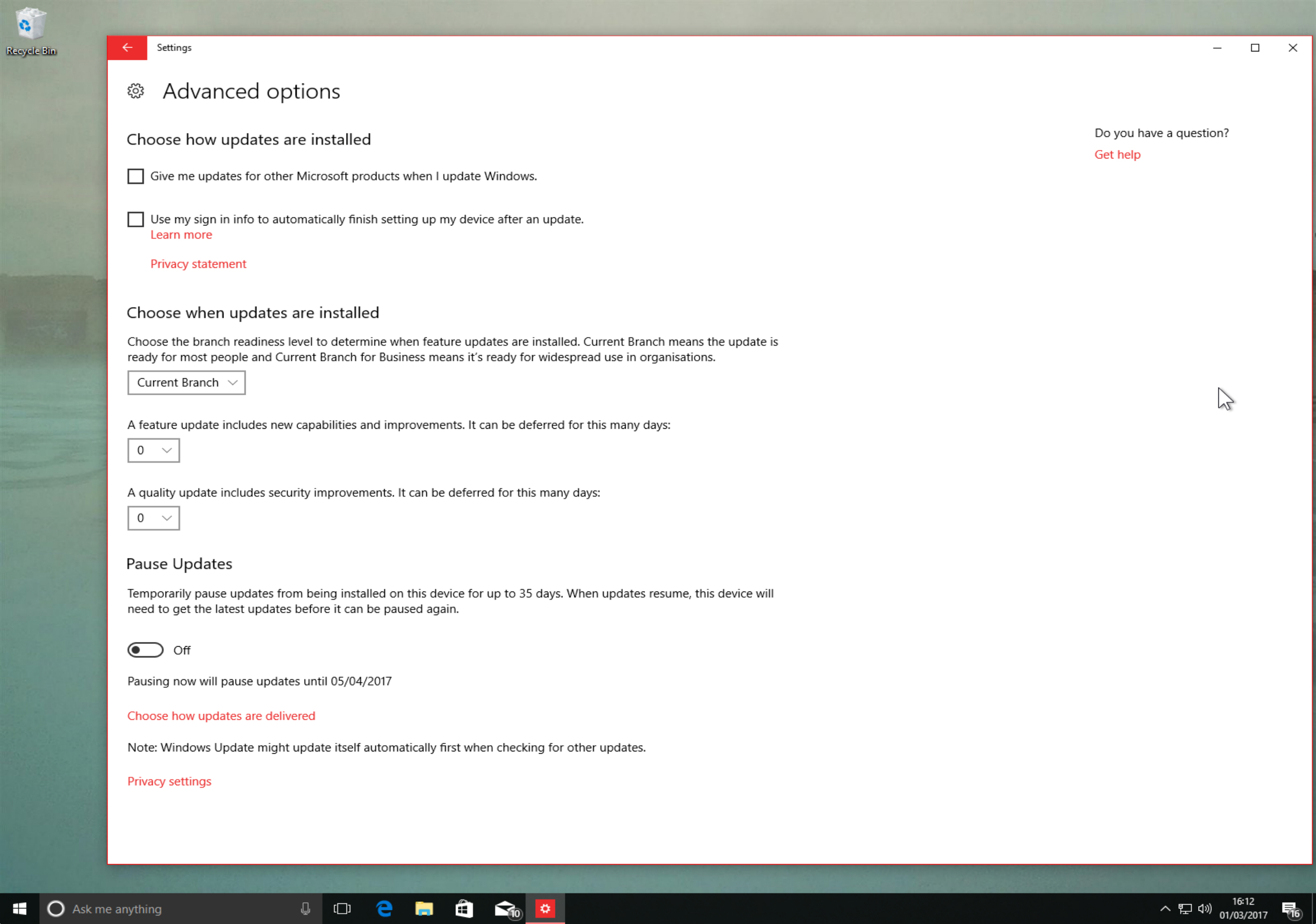 But above all this, you should see an option to 'Choose when updates are installed.' You can choose the 'branch readiness' level to determine when feature updates are installed. The choices are: Current Branch, or Current Branch for Business. You can also choose to defer feature updates and or quality updates, and set the number of days to defer each one by. Feature updates, which introduce new capabilities and improvements, can be deferred for up to a year, while quality updates, which tackle security issues, can be deferred for up to a month.
As you might expect, this menu is only available to users running Windows 10 Pro, or Enterprise. Home users don't get the option unfortunately.
We have heard that not everyone is seeing this new menu from the off. If that includes you, you might need to toggle the Pause Updates option on and off a couple of times to get it to appear. Be warned, it will likely vanish again suddenly, so you'll need to be quick if you want to play around with it.
Photo Credit: pathdoc / Shutterstock