Facebook is finally getting a Dislike button... in Messenger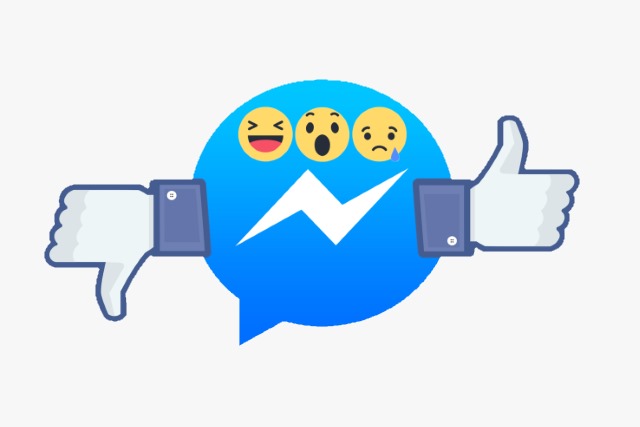 Facebook is famous for its Like button, but there have been calls for the exact opposite for many years. People have been clamoring for a Dislike button for a long time, but the closest we've got so far is Reactions -- which at least give the option of responding negatively to something... even if it doesn't make any difference in the long run.
Now Reactions are expanding beyond the main Facebook site and appearing within Messenger. This gives users the opportunity to respond to messages -- just as they can to posts -- with a quick emoji from a pre-populated list. Best of all? There's a Dislike option!
This is not a feature that's available to everyone at the moment; just a limited number of people are able to see Messenger Reactions right now. But those who do have access to them can simply hover over a message and choose from one of seven reaction emoji -- heart eyes, LOL, wow, sad, angry, thumbs up like, and thumbs down dislike.
The testing of Reactions in Messenger has been confirmed by Facebook to TechCrunch, with a spokesperson saying:
We're always testing ways to make Messenger more fun and engaging. This is a small test where we enable people to share an emoji that best represents their feelings on a message.
Just as with Reactions on posts in your News Feed, you can see who in a group chat reacted with a particular emoji.
Image credit: TechCrunch