Apple starts selling refurbished 2016 MacBook Pro -- better hurry if you want one!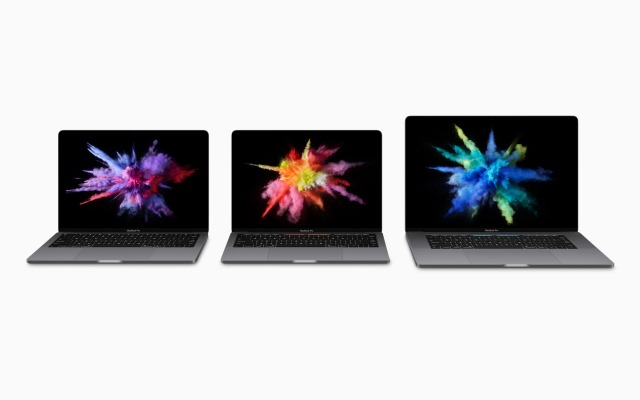 One of the best ways to save money on an Apple product is to buy refurbished. Not only do you enjoy a significant discount but the device also passes a rigorous inspection and comes with a factory warranty as well.
The 2016 MacBook Pro, which was introduced in October 2016, is the latest device Apple added to its Certified Refurbished program, being introduced in multiple configurations to its online store. Here's what you should know about it.
First of all, the 2016 MacBook Pro models that are available as Certified Refurbished units are all 13-inchers sans the Touch Bar. Second, stock seems to vary, so what you may see right now in Apple's online store may not be available for long.
MacRumors, which initially reported this, says that it spotted a couple of refurbished configurations, but when I looked at the online store there were none available for the 2016 MacBook Pro. However, looking at a cached version of the site, which you can access by clicking on the first link in the paragraph above, shows two models in stock.
The first is a $1,439 configuration sporting an Intel Core i5 processor, clocked at 2GHz, 8GB of RAM and 512GB of storage. That version normally retails for $1,699, which means that you'd be saving $260 by going the refurbished route.
The second model is a $1,869 configuration that includes a 2.4GHz Core i7 processor, 16GB of RAM and 512GB of storage. If you configure a new 2016 MacBook Pro without Touch Bar you are looking at a $2,199 laptop.
The savings are more substantial in this case, as you're looking at a $330 discount. For the money you could add AppleCare, which goes for $249, and a bunch of adaptors -- trust me, you'll need them.
To find a refurbished 2016 MacBook Pro you will have to keep an eye on Apple's online store and, if you like the deal, hit the buy button right away. These things go fast, so you need to hurry if you want to get one. Just while writing this article I saw one model going out of stock.