How to remove the 'Edit with Paint 3D' option from Windows 10 Creators Update context menus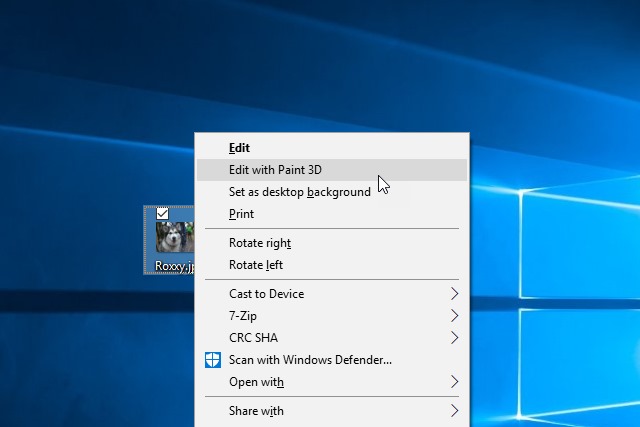 If you've been an avid installer of Insider builds of Windows 10 (or you're reading this after the release of Windows 10 Creators Update) you'll no doubt be aware of Paint 3D. Microsoft's foray into 3D design is interesting, but it's certainly not for everyone.
In reality very few people are likely to actually make serious use of Paint 3D, but despite this Microsoft has chosen to throw an Edit with Paint 3D option into the context menu that appears when you right click on an image file. You probably don't want or need this, so here's how to get rid of it.
Removing the Edit with Paint 3D option from the menu involves editing the Registry, so the usual warning about backing up, taking care, never running with scissors apply. Be sure to create a System Restore point or some other form of backup -- and don't come running to us if things go wrong if you fail to do so! -- and you're ready to proceed.
Fire up the Registry Editor. Press the Windows Key and R simultaneously, type regedit and press Enter.
You will need to edit the registry key relating to all of the affected image types, so let's work alphabetically and start with BMPs; navigate to HKEY_LOCAL_MACHINE\SOFTWARE\Classes\ SystemFileAssociations\.bmp\Shell.
Beneath this entry, locate the 3D Edit key, right click it and select Delete.
Repeat this process for all other image types whose context menu is affected -- just replace .bmp in the registry address with .gif, .jpeg, .jpe, .jpg, .png, .tif and .tiff in turn, deleting 3D Edit under Shell in each case.
That's all there is to it!