Google launches Family Link to help parents track and manage their child's Android usage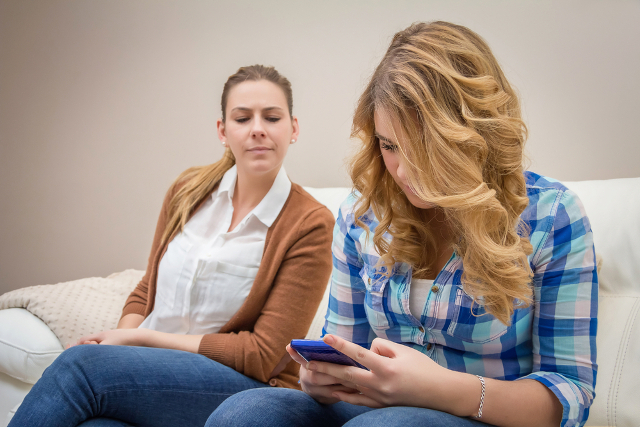 A common complaint against the censorship of vulgarity on the web to protect children is that organizations are doing the work of parents. In other words, parents should instead be monitoring the activities of minors -- not the government or other organizations. Yeah, that is a fair point, but easier said than done. Nowadays, children are often more tech savvy than their guardians, making it a tough affair. Not to mention, many modern parents are overworked and tired -- they simply do not have the tools to stay on top of it.
Today, Google launches early access to a new app which helps parents to track and manage their child's Android usage. Called "Family Link," it is designed to be easy to use, while not ruining the experience for the minor user. Unfortunately, there is one big catch -- it requires Android 7.0. This is a problem, as most Android devices are running older versions of the mobile operating system.
"The devices we carry every day open up a world of information for us to explore, sparking our curiosity and creativity. But when it comes to our kids using those same devices, it's tricky. We want them to explore and be inspired as they embark on their digital adventure, but every family feels differently about what their kids should and shouldn't be able to do on their device. That's why we developed the Family Link app," says Pavni Diwanji, VP Engineering, Google.
Diwanji further says, "Starting today, parents across the U.S. can request an invite to the Family Link early access program. After receiving an invite, parents with kids under 13 years old can download and try the Family Link app. We're just getting started, and we'll be asking parents using Family Link for feedback about how to improve the experience before we make the app broadly available."
So what exactly does the Family Link app enable parents to do? All the things you would expect. Since many children can be glued to their phones nowadays, the app lets the parent track screen-on time, so they know if the device is being overused. The parent can even set a bedtime, so that the device will be inoperable after a certain time -- no texting and gaming when they should be sleeping. It even gives guardians the ability to approve or reject app installs, so there is no excuse for the child using one that is inappropriate.
If you are a parent of children under the age of 13, you can sign up for early access here. While the app is free to use, Google will charge your credit card $0.30 for verification purposes. According to the search giant, this serves as an FTC-approved method of consent.
Will you use this new tool to manage your child's Android use? Tell me in the comments.
Photo Credit: David Pereiras/Shutterstock