Ubuntu Linux 17.04 'Zesty Zapus' Final Beta now available for download in multiple DE flavors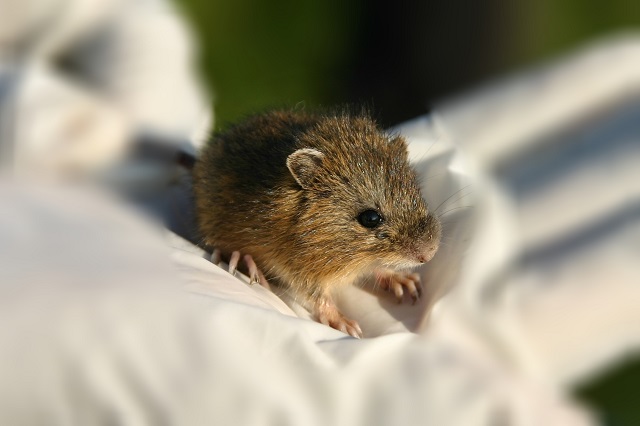 When someone is interested in trying a Linux-based desktop operating system for the first time, they often choose Ubuntu. This is a smart choice, as it is easy to use, well supported, and quite beautiful. Even if you don't like the Unity desktop environment, there are several other DEs, or flavors, from which to choose -- GNOME, KDE, and Xfce to name a few.
Today, the Final Beta of Ubuntu 17.04 'Zesty Zapus' becomes available for download. While it is never a good idea to run pre-release software on production machines, Canonical is claiming that it should be largely bug free at this point. In other words, if you understand the risks, it should be fairly safe. Home users aside, this is a good opportunity for administrators to conduct testing prior to the official release next month.
"The Ubuntu team is pleased to announce the final beta release of the Ubuntu 17.04 Desktop, Server, and Cloud products. Codenamed 'Zesty Zapus', 17.04 continues Ubuntu's proud tradition of integrating the latest and greatest open source technologies into a high-quality, easy-to-use Linux distribution. The team has been hard at work through this cycle, introducing new features and fixing bugs," says Adam Conrad, Canonical.
Conrad further says, "This beta release includes images from not only the Ubuntu Desktop, Server, and Cloud products, but also the Kubuntu, Lubuntu, Ubuntu GNOME, UbuntuKylin, Ubuntu MATE, Ubuntu Studio, and Xubuntu flavours. We're also pleased with this release to welcome Ubuntu Budgie to the family of Ubuntu community flavours. The beta images are known to be reasonably free of showstopper CD build or installer bugs, while representing a very recent snapshot of 17.04 that should be representative of the features intended to ship with the final release expected on April 13th, 2017."
ALSO READ: GNOME 3.24 Linux desktop environment is here
If you want to download Ubuntu Linux 17.04 'Zesty Zapus' Final Beta, you can download your preferred flavor below. While most users will want to stick to the stock variant (Unity), I would suggest giving Ubuntu GNOME and Kubuntu (KDE) a try. If your computer is older and maybe a bit under-powered, Lubuntu, MATE, and Xubuntu are lightweight choices.
Photo Credit: Larsek / Shutterstock