How to set up Night Shift on your Mac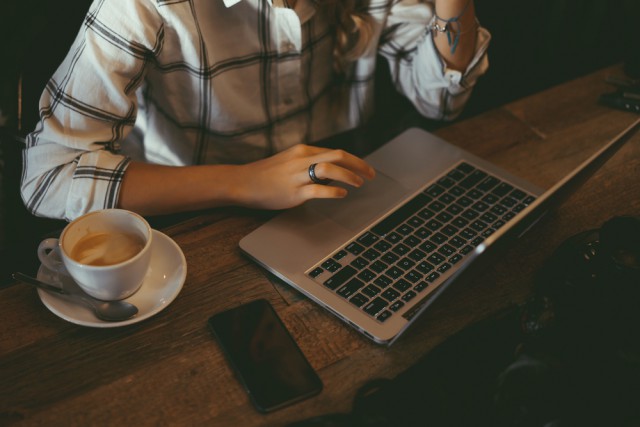 Reducing exposure to blue light before bed can help you sleep better, which is why Apple has introduced Night Shift in macOS Sierra. The new display mode is designed to reduce the negative effects by changing the colors on your Mac's screen to warmer tones. However, it's not enabled by default.
Just like on iOS, where Apple first introduced Night Shift, you can easily activate and configure it to suit your preferences. Here is how you can do that.
So, how do you enable Night Shift? The new feature, which made its debut on macOS Sierra 10.12.4, is part of the Displays menu under System Preferences; once there, switch to the Night Shift tab to choose how you want it to work.
You can take advantage of Night Shift in one of three ways. First, and the most convenient option, is to have it turn on automatically between sunset and sunrise. Second, you can choose a custom time interval, that applies to every day of the week. Both options can be found in the Schedule drop-down menu.
The third and final option is to enable Night Shift manually. If the default Schedule option is "Off" then you can select "Turn On Until Tomorrow" as the manual option. If you use a custom schedule the same option is available, but if you scheduled it to work between sunset to sunrise then you get the option to activate it manually until sunrise.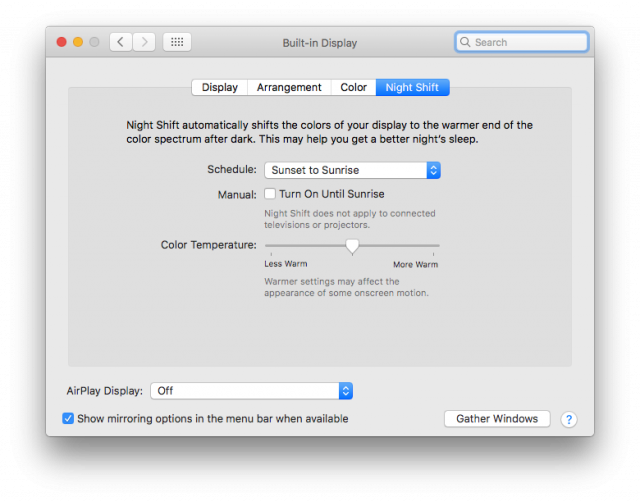 (You may wonder how Night Shift knows when sunset and sunrise occur. Apple does not provide an answer, but there is an option in macOS Sierra to adjust the time and date depending on your location, which explains how the new feature sets the respective times.)
Last, but not least, Night Shift also lets you use a slider to set how warm you want the colors to be. It defaults in the middle, but you can move it to the left to show fewer warm colors (that are closer to the default display mode) or to the right for warmer colors.
You may want to play with this slider to find a setting that best suits how you use your Mac. For instance, if you watch videos on it before bed you might find that moving it closer to the "More Warm" end will ruin how they look. However, if, on the other hand, you read articles the same setting can work much better.
Photo Credit: sergey causelove/Shutterstock