Windows XP more popular than Windows 10 with businesses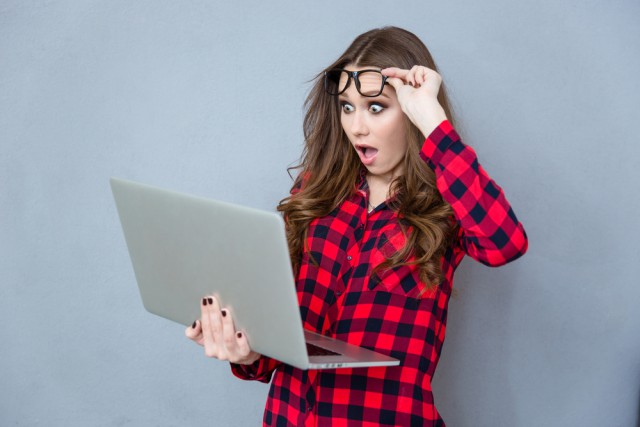 If you are keeping track of Windows 10's adoption, you probably know that the operating system has hit a plateau. According to NetMarketShare, it has been hovering around the 25 percent usage share mark for a few months now. That said, it still remains the second most-popular version of Windows (and OS), coming after Windows 7.
However, if we look at the business space in particular, Windows 10 is actually nowhere near as popular with PC users. Microsoft's latest operating system lags far behind Windows 7 and Windows XP too. One might expect Windows 7 to come out ahead, the fact that Windows XP ranks higher may come as a surprise.
There are two reasons for that. First, Windows XP was released over 15 years ago. So, it's quite old now. But, more importantly, it is also quite risky to use, as Microsoft officially dropped support for the venerable OS three years ago.
Spiceworks, which revealed the usage share figures of the main PC operating systems in the business space, says that Windows 7 has a share of 69 percent, followed by Windows XP with 14 percent. Windows 10 is in third place, with nine percent usage share.
But why are companies sticking with outdated operating systems? "According to previous Spiceworks research, IT pros have cited no immediate need, lack of time, and budget constraints as reasons for sticking with their current OS instead of upgrading to the latest and greatest," says the company in the report.
Windows 10 has beat Windows 8, however, as the older OS is used on just five percent of the laptops and desktops in use by businesses. Apple's macOS, Windows Vista and "other" OSes follow next, with around one percent usage share each.
This report is released just before Microsoft pulls the plug on Windows Vista support this month. By the looks of it, the fact that extended support will soon end will not be such a big problem for businesses, as it's basically irrelevant at this stage. Or is it?
"Even if an OS like Vista has low overall share, many companies still have at least one PC running an unsupported OS tucked away somewhere in their environment," says Spiceworks. If we only look at devices running Windows, Windows Vista still enjoys a penetration rate of nine percent among businesses.
That figure rises to 38 percent for Windows 8, 52 percent for Windows XP, 54 percent for Windows 10 and a massive 87 percent for Windows 7. Put differently, only one in two businesses is using Windows 10 now, despite it having launched in July 2015 and arguably being a superior option to Windows XP.
However, things are expected to improve substantially this year. "According to a separate Spiceworks survey on Windows 10, the operating system is expected to have a penetration rate of 73% and OS share of 17% in businesses by the time its two years old. The word is still out on whether that prediction will come true, but we'll check again when that time comes in July 2017", adds Spiceworks.
If you want to learn more, click the link in the third paragraph for the full report.
Photo credit: Dean Drobot / Shutterstock