Windows 10 Creators Update changelog -- (nearly) everything that's new or improved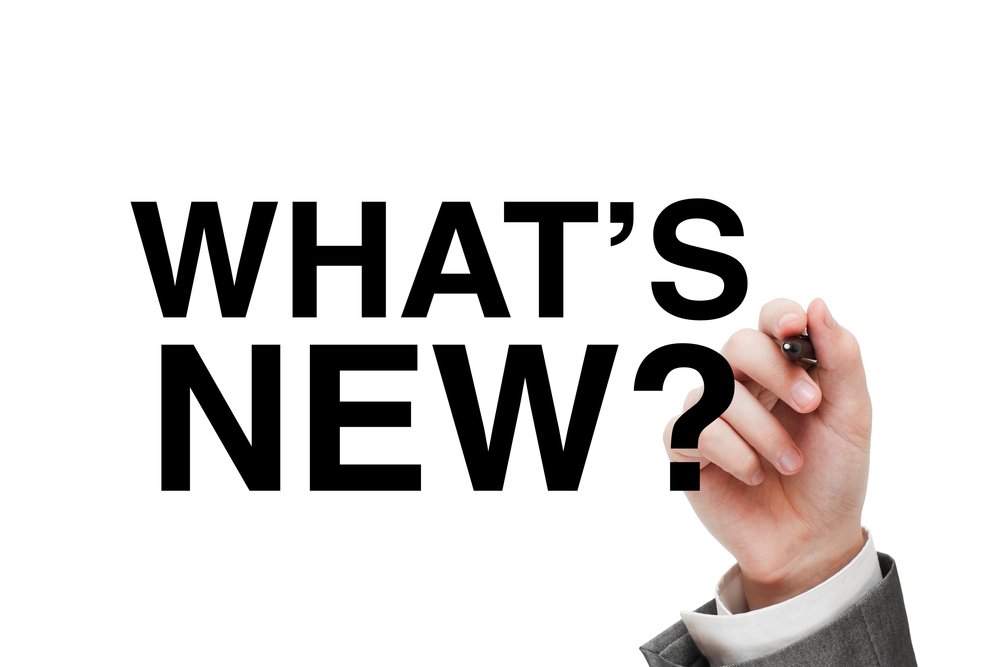 Like all big new versions of Windows 10, the Creators Update introduces a lot more features and improvements than just the headline additions.
If you're wondering exactly what changes Microsoft has made to its new OS, we have a (nearly) complete changelog for you to browse.
Courtesy of Reddit user jantari, and pulled from the various Insider Preview Build update details from ChangeWindows.org, the changelog is as follows:
Major new features
New OOBE (Out Of Box Experience) that guides you through the initial Windows installation and setup.
Night Light (Blue light reduction).
Native USB Audio 2.0 support.
New keyboard shortcut: Win + Shift + S (select an area on your screen and an image of it will be copied to your clipboard).
The ability to create folders in the Start menu tiled area.
New Paint 3D app.
Dynamic lock.
The option to buy books in the Windows Store (and read them In Edge).
The Win32 Windows Defender has been removed and Windows Defender systray icon replaced with Windows Defender Security Center icon.
New "Pick up where you left off" feature in Cortana.
Game mode.
Game Bar now provides support in full screen for an additional 88 titles.
On-screen touchpad.
Updated Bluetooth API with GATT Server, Bluetooth LE Peripheral role and unpaired Bluetooth LE device connectivity support.
Microsoft Edge improvements
Edge will now open the Connect pane when clicking "Cast media to device".
Improves the behavior of the "Find on page" feature to show the found result more central in the page.
eBook Reader (incl. reading books aloud).
Automatically blocks flash.
Full color emoji.
WebRTC 1.0 now on by default.
H.264/AVC is now enabled by default for RTC.
Re-deferral support.
Chakra JIT is not out-of-process by default.
Support for SharedArrayBuffer and WebAssembly behind the Experimental JavaScript Features flag.
Web Notes has a new icon and works like Ink Workspace now.
Set tabs aside (and share them!).
Run .exe download without saving it.
New PDF toolbar + search.
Improved performance, reliability and support for todays and tomorrows web standards and new technologies.
You can now import and export favorites from and to a file.
In addition to "Alt + D" and "F6" You can now also use "Ctrl + O" to move focus to the address bar.
When using the "uBlock Origin" extension, Edge would sometimes prompt to download websites instead of opening them, but that's now fixed.
Windows Update experience changes
Numlock setting, UAC settings, startup shortcuts, custom (registry) scan code mappings, optional components, custom printer names and folders pinned to the Start Menu are now preserved through updates.
Apps that have been de-provisioned from your OS image won't install again automatically unless you reinstall them yourself.
Apps you have previously uninstalled will no longer be installed with every new upgrade (thankfully).
Windows Update will now ask you to schedule a pending update if no good update timeslot can be found.
Unified Update Platform (UUP) means future updates should be smaller and update faster.
Ability to defer/pause cumulative security updates for 7 days.
Shell changes
Lunar calendar support in the Taskbar-Calendar flyout.
You can now connect to a VPN from within the Network fly-out after selecting it.
New default tile layout for clean installs.
New Share icon.
New share experience / Share UI.
Improved high-DPI  scaling in Microsoft Management Console (MMC) and Disk Management.
Desktop wizards like "Map a network drive" and "Extract from zip" will now scale properly when moving from one monitor to another.
New per-application enhanced scaling mode.
Improved system tray logic for when bad data is presented.
Notifications in the Action center now support inline progress bars.
Behavior of the scrollbar has been improved for apps using the Creators Update SDK.
The Settings entry in the taskbar context menu has been renamed "Taskbar settings".
The "All apps" button in Start will now show a badge with the number of new apps.
Cortana improvements
You can now set Cortana to not listen when Windows + C is used.
When searching for an app in Cortana, it will now show you commands that work within that app.
Time-based reminders can now be set to reoccur every month or year.
Cortana can now shut down, restart and lock your device.
Cortana can now change the volume of your device.
If the device is idle, saying "Hey Cortana" will show a full screen UI optimized for long distance reading.
UWP and Apps changes
New inbox "Quick Assist" App lets you request remote help from friends or assist friends remotely even on Home Edition.
New "Mixed Reality" app.
Apps can now implement compact mode, which allows an app to be shown on the screen in a small window on top of the window that's currently in focus.
Apps can now make custom groups for notifications.
Apps can now overwrite the timestamp in their notifications.
New rendering technology for all UWP apps.
Reliability improvements to UWP apps.
Alarms from 3rd party alarm apps can now break through Quiet Hours.
Settings app changes
New "Apps" settings page/category that consolidates many previously scattered settings.
New "Gaming" settings page/category.
You can now hide the apps list in the start menu.
Custom accent color picker.
Custom background color picker.
Many Settings moved around.
You can now set websites to open in apps if the website allows it.
"Wi-Fi Sense" and "Paid Wi-Fi Services" have been merged into the new "Wi-Fi Services" on the "Wi-Fi" page.
A new option has been added under "Storage" to allow you to let Windows remove unused temporary files and files that have been in the recycle bin for longer than 30 days.
PCs will no longer have to reboot after turning on Developer Mode.
Settings up Windows Hello now provides visual guidance which tracks your face in real-time.
Improved design on the Printers & scanners settings page.
Improved design on the storage usage settings page.
Custom scaling factors now possible.
"Theme" section in Settings.
"Enhanced" telemetry/diagnostics choice removed.
Many more (custom) gestures for precision touchpads including custom key macros.
You can now let Windows block most non-Store apps or ask for confirmation before installing.
Under "Restart settings" you can now require Windows Update to show more notifications before restarting.
Windows Update has a new icon, resembling the outline of the Windows-logo with two circling arrows in it.
Hyper-V changes
You can now override the scaling in Hyper-V Virtual Machines.
Hyper-V instances will now remember your zoom level for the next session.
You can now resize Hyper-V windows in Enhanced session mode.
Miscellaneous

Windows Hello recognition has been improved.
Improved video playback quality on the target device when using Miracast to connect between a high-DPI PC to another high-DPI device.
Registry editor got an address bar (and new keyboard shortcuts like Ctrl + L).
Narrator keyboard shortcut changes.
Narrator can now explain context of whatever it is reading.
OAuth is now supported for Yahoo Mail accounts.
Improved many translations.
Rainbow flag emoji added.
Support for spatial sound (e.g. Dolby Atmos).
Beam.pro livestreaming now built-in to the GameBar.
Windows will now respond better when Win + L is pressed when playing a full screen game.
The Alt + F4 Shutdown dialog has been improved to better handle DPI changes with external monitors.
Updated advanced properties in Sounds control panel to allow you to select 24 and 32 bit at 176400Hz, and 16, 24 and 32 bit at 352800 Hz as the default format for devices that support it.
The Trusted Platform Module Management control panel has been updated to provide more info when the TPM is "Not ready for use" or "Ready for use, with reduced functionality".
Snipping tool can now be used completely without a mouse.
Installing Bash on Ubuntu on Windows will now install version 16.04 instead of 14.04.
Many many WSL improvements lead to better compatibility - for example ifconfig works now!
You can now launch Windows binaries from a WSL command prompt.
...and Linux binaries from Windows by calling "bash.exe -c <command>".
The "Open command window here" context menu item has been replaced with "Open PowerShell window here".
Command Prompt has been replaced with PowerShell in the Win + X menu by default -- same in File Explorers extended context menu.
When you turn off Wi-Fi you can now set it to turn back on automatically on a timer.
Can now set all audio to be mono.
You can now disable Microsoft from using diagnostic data to provide a tailored experience.
On devices with more than 3.5 GB memory, service hosts will be split into individual processes.
When one process fails, it will no longer take down the whole service host.
Task Manager will give a better overview of what Windows is doing in these background processes.
It will be easier to troubleshoot which process is causing issues for both IT pros and Microsoft.
Process will now all have their own individual permissions, improving security.
Improved precision touchpad recognitions for left and right clicks, two-finger taps, improving pin-to-zoom and two-finger tap detection.
Improved recognition for 3 finger gestures for precision touchpads.
Improved framerates when the Game bar is being shown on full screen games.
Wi-Fi Calling has been added.
Improved scaling for games that have a different aspect ratio than the native display resolution.
Support for Braille input.
Ink Workspace: improved performance and reliability plus small improvements to usability.
Image credit: SK Design / Shutterstock