GE Appliances connected window air conditioners get Amazon Alexa support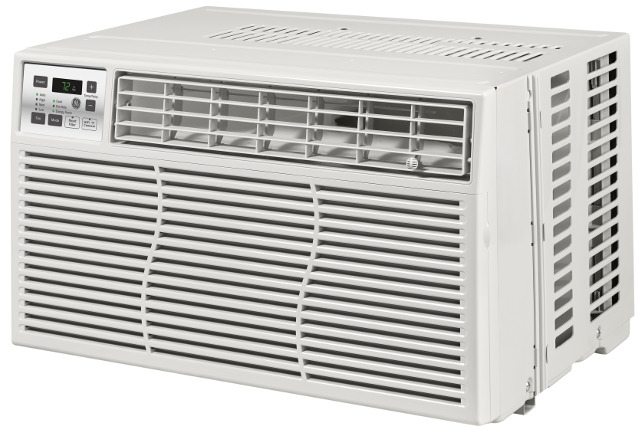 Summer is right around the corner, meaning the temperatures in many places will begin rising to uncomfortable levels. It's funny -- in the winter, many people get cold and dream of summer, and once that season comes, they complain about the hot weather. There' s just no pleasing some folks!
Thankfully, with the invention of air conditioning, human beings can use technology to stay cool. If you aren't lucky enough to have central air in your home, a window unit is the next best thing. Today, GE Appliances announces that its Wi-Fi connected window models are getting Amazon Alexa support. In other words, using the power of your voice, you can control the air conditioning.
"Imagine you're already comfortable in bed, unwinding from a long day of enjoying the weather, when you realize it's just a little too warm. Rather than stumbling to find your glasses in the dark and sleepwalking across the room to turn on your window air conditioner or find its remote, GE Appliances makes it possible to make it cooler with just the sound of your voice. Adding to its ever-expanding offering of voice-activated home appliances, GE Appliances' connected window air conditioners are now integrated with Amazon Alexa," says GE Appliances.
ALSO READ: Amazon makes Alexa a fashionista with all-new Echo Look
Mark Evans, product manager, GE Appliances explains, "Consumers today want easier and more convenient ways to control their appliances, and window air conditioners are no exception. Now that our connected window air conditioners integrate with Alexa, it's easier than ever to turn on your air conditioner, adjust the cooling temperature, and more."
GE Appliances use the "Geneva" statement after saying the "Alexa" trigger/wake word. For instance, the user would say, "Alexa, ask Geneva," followed by the command. The company shares the following examples.
"Alexa, ask Geneva for air conditioner status."
"Alexa, tell Geneva to turn the air conditioner to 70."
"Alexa, tell Geneva to set the fan to high."
"Alexa, tell Geneva to set my air conditioner to energy saver."
I have similar functionality in my home, thanks to central air, a Nest thermostat, and an Amazon Echo. Having the ability to call upon Alexa to adjust the temperature is awesome -- especially when you are feeling too lazy to get out of bed. If you like the idea of a connected house or apartment, and need a new window air conditioner, you should definitely take a look at compatible GE Appliances models.