34 percent of US government agencies have had data breaches in the last year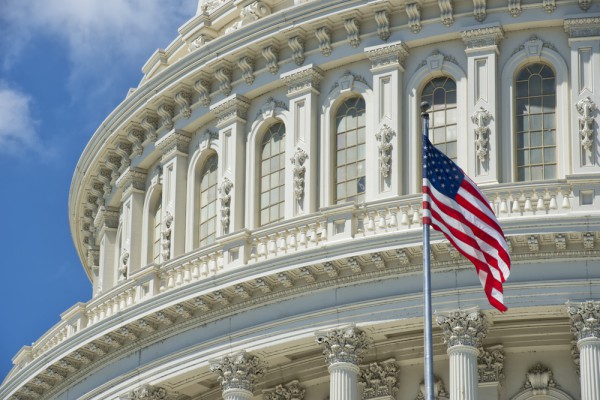 According to a new report from systems security specialist Thales e-Security and 451 Research, US federal agencies are facing threats caused by legacy systems, spending and staffing issues.
65 percent have experienced a data breach at some stage in the past with 34 percent having one in the last year. Almost all agencies (96 percent) consider themselves 'vulnerable', with half (48 percent) stating they are 'very' or 'extremely' vulnerable. This number is higher than any other US sector polled for the 2017 Data Threat Report.
Pressures to adopt advanced technologies (cloud, Big Data, IoT, and containers) are only making the problem worse. While 92 percent of federal respondents will use sensitive data in an advanced technology environment this year, 71 percent believe this will occur without proper security being in place.
Good news is that awareness of encryption technologies is high, 60 percent cite encryption as the top data security control for ensuring privacy and enabling digital transformation through the use of advanced technologies. Additionally, 73 percent of respondents say they would increase their cloud service deployments if offered data encryption in the cloud (with federal agencies maintaining control of the keys). 63 percent of respondents also list data encryption as the first choice for enabling further IoT deployments, and 55 percent cite encryption as the top security control for increasing container adoption.
"US federal agencies are fighting an uphill data security battle," says Peter Galvin, VP of strategy at Thales e-Security. "In addition to the issues cited, the federal sector has one of the most hopeful views of compliance, with 64 percent of respondents viewing it as 'very' or 'extremely' effective in preventing data breaches. As the breach count rises, it's fair to question whether meeting compliance mandates are enough. There is encouraging news, however. Like their private sector peers, public sector IT employees are clearly interested in digital transformation through the use of new technologies. This innovation is admirable, but it must be paired with increased data security."
The federal edition of the Thales Data Threat Report is available to download from the company's website.
Photo credit: Andrea Izzotti / Shutterstock